Toyota Hilux
Toyota Hilux price in India starts from ₹ 30.41 Lakh. Hilux is available in 5 colours - Gray Metallic, White Pearl Crystal Shine, Silver Metallic, Emotional Red, and Super White. Hilux seating capacity is 5 People. Hilux has received 3 Star (Euro NCAP) safety rating.
Hilux car is available in 3 versions and 1 fuel options - diesel. Hilux diesel models comes with 2755cc engine which generates a peak power of 201 bhp @ 3400 rpm .
The new Toyota Hilux, a Truck from Toyota, was launched in India in Mar 2022. Hilux has received a 60% rating score from our users. Hilux is preferred for its performance and styling.
Hilux competes with Isuzu D-Max, Hyundai Tucson and Citroen C5 Aircross in India.
Toyota Hilux Model List
| Hilux Model | Price | Key Specs |
| --- | --- | --- |
| STD 4X4 MT | ₹ 30.41 Lakh | Diesel, 2755 cc, Manual |
| High 4X4 MT | ₹ 37.15 Lakh | Diesel, 2755 cc, Manual |
| High 4X4 AT | ₹ 37.89 Lakh | Diesel, 2755 cc, Automatic (TC) |
Hilux Price
Hilux price starts from ₹ 30.41 Lakh and goes up to ₹ 37.89 Lakh. Hilux EMI starts from ₹ 61,653. Select city to check Toyota Hilux on-road price.
Version
All Versions
City
Not Selected
Avg. Ex-Showroom price
Hilux Monthly EMI
₹ 61,653 for 5 Years
Ex-Showroom Price

This price includes GST and any state/city entry tax. However, the ex-showroom price does not include RTO, Insurance, Fast tag, and other accessories cost

₹

0

Registration Charges

Road Tax or registration tax This varies from city to city.

₹

0

Insurance

The insurance cost on CarTrade covers 1-year comprehensive insurance cost with 95% IDV and 3-year third-party insurance cost.
IDV - it is the max amount you will receive if your vehicle is stolen or completely damaged.
Third-party insurance - If you met with an accident with another vehicle, third-party insurance covers cost against damages to the other vehicle or the owner/driver of the other vehicle. It is helpful in the event of an accident by your mistake.
Insurance is mandatory for every vehicle as per the Indian Govt laws.

₹

0

Other Charges

₹

0

On-Road price

The final price you will need to pay to purchase the car in your city. On-road price = ex-showroom price + RTO + Insurance + Fast tag and other accessory charges.

₹

0
Need help with Test Drive, Offers Resale Value, Wait Time or anything else?
Sponsored
Contact dealer for
Test Drives
Offers & Exchange
EMI Options
Insurance
Toyota Hilux Key Specifications
| | |
| --- | --- |
| Price | ₹ 30.41 - 37.89 Lakh |
| Fuel Type | Diesel |
| Transmission | Manual, Automatic (TC) |
| Engine Size | 2755 cc |
| Mileage | 15 - 20 km/l |
| Safety Rating | 3 Star (Euro NCAP) |
| Avg. Waiting Period | 0 - 52 Weeks |
| Warranty | 3 Years or 100000 km |
| Seating Capacity | 5 People |
| Size | 5325 mm L X 1855 mm W X 1865 mm H |
| Fuel Tank | 80 litre |
Toyota Hilux Latest Updates
About Toyota Hilux
Summary
Toyota launched one of its most anticipated vehicles, the Hilux in India on 31 March, 2022. The popular pickup is available in a choice of five paint options across three variants, namely 4x4 MT Standard, 4x4 MT High, and 4x4 AT High.

Exterior
The design highlights of the Hilux include LED headlamps and daytime running lights, 18-inch alloy wheels, LED fog lights, a thick chrome frame for the trapezoidal radiator grille, and chrome trim for the rear bumper. Other features include downhill assist, hill climb assist, vehicle stability control, and active traction control.

Interior
The cabin of the Hilux features leather upholstery for seats, an analogue instrument cluster with a TFT Multi-information display, an eight-inch infotainment touchscreen, six-speaker sound system, cooled glove box, auto-dimming inside rearview mirror, seven airbags, dual-zone temperature control, cruise control, powered driver seat, and fully adjustable steering column.

Engine and transmission
Under the bonnet, the India-spec Hilux gets a 2,755cc, four-cylinder, turbocharged diesel engine coupled to either a six-speed manual or six-speed automatic gearbox. That said, it produces 201bhp and 420Nm with a manual gearbox and 500Nm with automatic transmission.
Read More
Toyota Hilux Variants
Find a list of all 3 diesel versions of Toyota Hilux. This table includes Toyota Hilux on-road price which covers all costs like RTO and Insurance.
Hilux Diesel price in India ranges between ₹ 30.41 Lakh and ₹ 37.89 Lakh.
Hilux Manual price ranges between ₹ 30.41 Lakh and ₹ 37.15 Lakh.
Hilux Automatic (TC) price is ₹ 37.89 Lakh.
Hilux Turbo price ranges between ₹ 30.41 Lakh and ₹ 37.89 Lakh.
Filter By
Fuel type, Transmission and Seating Capacity
Diesel
Manual
Automatic (TC)
5 Seater
Hilux Versions
Ex-showroom Price
Compare

Diesel, 2755 cc, Manual

Fuel Type: Diesel
Engine: 2755 cc (Higher engine size helps to generate more power)
Transmission: Manual (In a manual transmission car, the driver has to manually shift gears)


₹ 30.41 Lakh

Key Features : Turbocharged, 7 Airbags, Cruise Control, Push Button Start, Wireless Charger

Diesel, 2755 cc, Manual

₹ 37.15 Lakh

Extra Features over STD versions : Leather Seats, Steering Mounted Controls, Reverse Camera Parking Assist, Rear AC, LED Headlights

Diesel, 2755 cc, Automatic (TC)

₹ 37.89 Lakh

Extra Features over STD versions : Leather Seats, Steering Mounted Controls, Reverse Camera Parking Assist, Rear AC, LED Headlights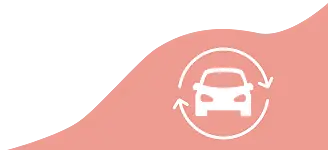 Explore Used Cars
Explore thousands of used cars at best prices
Toyota Hilux Price in India
Hilux Expert Review
Good Things
Powerful engine
Off-road capability
Toyota's reliable network
Could be Better
Cumbersome for city dwellers
Expensive
Engine and Performance
Hilux is powered by a 2.8-litre four-cylinder turbo-diesel engine, with transmission options including a six-speed manual gearbox or a six-speed torque converter as seen here. This mill churns out over 200bhp and 420Nm of torque. Well, it's 500Nm in the case of this automatic and is evident as soon as you push the start button. There's a mild shake as the engine comes to life, but it quickly settles into a silent idle. On the go, the engine feels refined as long as the revs are below 2,000rpm, which is the case most of the time. Nevertheless, you won't mistake this for anything other than diesel. If you push beyond 2,000rpm, the engine noise starts coming in. Still, it's still not an annoying clatter.
Besides, the cabin is fairly well insulated and the NVH levels are quite low. With the windows rolled up, you barely hear the engine or feel any vibrations from this oil burner. You also don't feel any lack of power as the Hilux is always eager to move ahead. With ample torque, its delivery is linear and even the gear shifts are smooth though noticeable. It doesn't upshift early even in the eco mode and never hesitates to downshift with the increase in throttle inputs. Then, there is oodles of low-end torque for the vehicle to amble along at low rpms. And after making progress, it remains stable at highway speeds.
Ride and Handling
The suspension set-up on this Toyota is fantastic in absorbing the jolts from rough patches and bad roads. At high speeds though, there's a bit of a bounce on undulated surfaces. Although the brakes do their job of bringing the car to a halt well, you will need to remember that it's a big car. With the increase in speeds and loads, one will have to be more mindful and cautious in braking. Also, it's in the city where its sheer length makes it a pain, especially when you need to make U-turns. It has a big turning radius, making three-point turns necessary almost every time. The Hilux does have a body roll but is sure-footed and doesn't make you feel nervous. Also, there's some effort one needs to make to steer this behemoth. But it provides good steering control with the pick-up's nose pointing where you want it to go.
Now, Hilux's outdoorsy and rugged image has indeed quite a lot of capability under the skin. We got a taste of it off the road. Paired with the low range and 4WD lock, the Hilux tread all the off-road sections effortlessly. Needless to say, whenever one takes it to off-beaten paths and unknown territories, it will come out unscathed. All thanks to good ground clearance and higher approach and departure angles. Moreover, a higher break-over angle and low centre of gravity made it take on steep side inclines. We climbed a steep off-road hill climb by engaging 4LO and the differential locks without losing any traction. Similarly, we came down that slope relying on DAC, which is basically hill descent control. And it manages constant braking or throttle without any driver input. Upon its activation, the vehicle could sense that it was going down a slope and actuated engine braking. We only had to steer the way down.
Exterior
The Toyota Hilux is a lifestyle pick-up truck, which is high on luxury — as the name suggests. So, does it look the part? Certainly yes! It's a car worth close to half a crore rupees and does look premium. After all, it shares its underpinnings with the Fortuner and so the finesse and all, it's all there. Thanks to its sheer size, it has an intimidating road presence. The bulky proportions have a nice rounded edge and are well finished; even the elements like the front bumper with L-shaped fog lamp pods and the integrated skid plate. Not only is it functional, but has been tastefully done giving it a nice character and not a bare-bones utilitarian look.
Comfort, Convenience, and Features
When you step inside its cabin, it makes you feel special with that king-of-the-road feeling. There's leather upholstery, and smooth edges around things that you will touch. And though there are not many things that catch your eye, it's a good place to be in. The Hilux comes equipped with this eight-inch touchscreen infotainment system. It supports Android Auto and Apple CarPlay connectivity but it is a pain to connect with a cable every time. It's not one of the most attractive systems we've used but has a responsive UI. Unlike the nine-speaker unit in the Fortuner, this one is a six-speaker unit with satisfactory output for a small cabin. Similarly, the instrument cluster is useful. There's not much off-road tech on display, but it shows the crucial bits. Now, the front seats are eight-way power-adjustable, and there's dual-zone automatic climate control, cruise control, and even automatic headlamps. Then, the dashboard with soft-touch leather, firmly padded seats, cooled glovebox, and wireless charger are some of the things that make you feel special. None of these feels crude, as is the impression with utilitarian pick-up vehicles. In fact, it's well above what any other pick-up trucks in India have to offer. Even in terms of safety, it comes with seven airbags, vehicle stability control, traction control, variable flow control steering, front parking sensors, a rear-view camera, and park assist. These are a notch above the competition or rather any of the other pick-up trucks available.
Now for the practical bits, if you are using it daily and are alone in the car, it's good as things are within reach. There are plenty of storage and stowage places for water bottles, wallet, phone, and even larger things in the centre console. Opening and closing these spaces feels durable and even the plastic quality feels robust. This Hilux 4x4 AT has everything that the Fortuner 4x4 AT has, except for the third-row seats. So, if you're using it as a family vehicle, you'll have to opt for the accessories package to store luggage for 4-5 occupants. Moreover, the backrest is more upright so occupants here shouldn't expect the utmost comfort on a long drive. However, as it goes with utility, the base of this seat can be raised for storing items. In the car we had, we stored a toolbox below these seats.
Now bringing in the real lifestyle part, which is this huge bed. It will fit in your motorcycle or a quad bike and easily packs in all your camping equipment. It's also useful for many people who stay on a farm, make trips for weekly ration for the family or staff, and get LPG cylinders or diesel barrels for their generators. Then, you can also go camping or fishing, or visit golf clubs with luggage and golf sets. No other vehicle would be able to do all of this in one go.
Conclusion
To summarise, the Toyota Hilux is not an ideal city vehicle, but a delight in the countryside. One thing you may have noticed though, the Hilux is a perfectly balanced vehicle for a pick-up truck but one of the most expensive ones at Rs. 36.8 lakh (ex-showroom). But then, to come to think of it, the pick-up truck community is already too small in India. We've had the Mahindra Bolero Camper, Getaway, even the Scorpio Getaway, and the Tata Xenon. But most of these were quite crude and it's only the Isuzu D-Max V-Cross which raised the bar in terms of feel-good factors. Now, the Hilux has stepped up the luxury quotient by a big margin, although it will remain to be a niche lifestyle product. The Toyota Hilux then is a lucrative option for those who are looking for a unique yet capable workhorse. It is exceptionally good at off-roading and packs in practical features with a premium cabin. And then, it's reliable with Toyota's famed after-sales service network.
Pictures by Kapil Angane
User Reviews for Hilux
Seriously most amazing vichele like this is always for me and ride riview is totally different Great toyota

Mileage Details

Mileage (City)

15 kmpl

Mileage (Highway)

20 kmpl

Maintenance

15000 per month
View All Hilux User Reviews
Hilux FAQs
The
on-road price of the Toyota Hilux in Delhi
starts at ₹ 30.41 Lakh for the diesel engine. Meanwhile, the top end model (
Hilux High 4X4 AT
) with diesel engine is priced at ₹ 37.89 Lakh.
Toyota Hilux comes with a 2755 cc Diesel engine and the price starts at ₹ 30.41 Lakh in Delhi. Whereas Isuzu D-Max comes with a 1898 cc Diesel engine and starts with a price tag of ₹ 19.50 Lakh in Delhi. You can
compare Toyota Hilux and Isuzu D-Max
and chose the right car for you.
Toyota offers warranty for first 100000 km with all offered 3 versions. However, warranty expires after 3 years even if km is not achieved.
Toyota Hilux
top version is High 4X4 AT
. It is priced at ₹ 37.89 Lakh in Delhi.
Quick Facts about
Toyota Hilux
Toyota Hilux price in India goes from ₹ 30.41 - 37.89 Lakh in India.Toyota Hilux being a Truck comes in 3 variants.The base model of Toyota Hilux - STD 4X4 MT starts at ₹ 30.41 Lakh in Delhi and the top model of Toyota Hilux - High 4X4 AT is priced at ₹ 37.89 Lakh in Delhi. If you are looking for a 5 seater car then you should consider Hilux.
Hilux car comes in 3 diesel versions. The Hilux diesel version comes with a 2755cc engine capacity and Manual or Automatic (TC) transmission modes. It generates 201 bhp @ 3400 rpm.
Toyota Hilux comes in 5 colors which include Gray Metallic, White Pearl Crystal Shine, Silver Metallic, Emotional Red, and Super White.
Compare Hilux with Alternatives
| | | | | |
| --- | --- | --- | --- | --- |
| | Toyota Hilux | Isuzu D-Max | Hyundai Tucson | Citroen C5 Aircross |
| Price | ₹ 30.41 Lakh | ₹ 19.50 Lakh | ₹ 29.02 Lakh | ₹ 37.67 Lakh |
| Fuel Type | Diesel | Diesel | Petrol | Diesel |
| Engine Size | 2755 cc | 1898 cc | 1999 cc | 1997 cc |
| Transmission | Manual | Manual | Automatic (TC) | Automatic (TC) |
| Power | 201 bhp @ 3400 rpm | 161 bhp @ 3600 rpm | 154 bhp @ 6200 rpm | 174 bhp @ 3750 rpm |
| Torque | 420 Nm @ 1400 rpm | 360 Nm @ 2000 rpm | 192 Nm @ 4500 rpm | 400 Nm @ 2000 rpm |
| Safety Rating | 3 Star (Euro NCAP) | Not Tested | Not Tested | 4 Star (Euro NCAP) |
| Boot Space | 435 litres | 225 litres | - | 580 litres |
| Ground Clearance | - | 220 mm | - | - |
| Size | 5325 mm L X 1855 mm W X 1865 mm H | 5295 mm L X 1860 mm W X 1785 mm H | 4630 mm L X 1865 mm W X 1665 mm H | 4500 mm L X 1969 mm W X 1710 mm H |
| Compare | Hilux base vs top model | Compare Hilux vs D-Max | Compare Hilux vs Tucson | Compare Hilux vs C5 Aircross |
Toyota Hilux Videos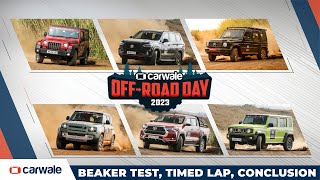 Best SUVs at CarWale Off-Road Day 2023? Thar vs Jimny, Hilux vs Gloster, Defender vs G-Class
11/27/2023
CarWale Off-Road Day 2023 | Thar, Defender, Jimny, Hilux, Gloster, G-Class | Pt 1
11/23/2023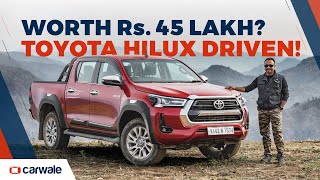 Toyota Hilux First Drive Review - Luxury, Practicality, Exclusivity Combined? | CarWale
03/20/2023
Toyota Hilux 2023 News
Toyota Hilux prices revised in India; now start at Rs. 30.40 lakh
Toyota Kirloskar Motor has updated the prices of its pickup, Hilux in India. The Hilux now starts at a price tag of Rs. 30.40 lakh (ex-showroom). The vehicle is available in three variant options: Standard MT, High MT, and High AT. Meanwhile, all the variants come equipped with a 4x4 system as standard.
Toyota Hilux bookings reopened
Toyota Kirloskar Motor (TKM) has once again commenced bookings of the Hilux pick-up. Bookings of the model originally began in March 2022 but was temporarily paused shortly after owing to the high demand.
All-new Toyota Hilux launched in India; prices start at Rs 33.99 lakh
The Hilux is available in three trims.
Toyota Hilux first drive review to go live tomorrow
We have driven the top-spec High 4X4 AT
Toyota Hilux pickup deliveries commence in India
The India-spec Hilux is available in three variants.
Find Similar Cars of Your Choice
Popular Toyota Cars
View All
Avg. Ex-Showroom price

Avg. Ex-Showroom price

Avg. Ex-Showroom price

Avg. Ex-Showroom price

Avg. Ex-Showroom price
Used Toyota Cars
₹ 5.95 Lakh

Starting Price

₹ 1.25 Lakh

Starting Price

View All Used Toyota Cars