Volkswagen Beetle
The Volkswagen Beetle, a Hatchback from Volkswagen, was launched in India in Jan 2015.
Volkswagen Beetle price starts from ₹ 26.95 Lakh in India. Beetle is available in 4 colours - Oryx white, Tornado Red, Habanero orange, and Blue Silk. Beetle seating capacity is 4 People. Beetle mileage is 17.68 km/l.
Beetle is available in 1 versions and 1 fuel options - Petrol. Petrol models comes with 1395cc engine which generates peak power of 148 bhp @ 5000 rpm .
Beetle competes with MINI Cooper, Skoda Octavia and Volkswagen Tiguan in India.
Volkswagen Beetle Model List
| Beetle Model | Price | Key Specs |
| --- | --- | --- |
| 1.4 TSI | ₹ 26.95 Lakh | Petrol, 1395 cc, Automatic |
DISCONTINUED
Beetle Price
Version
All Versions
City
Not Selected
₹26.95 lakh
Last Recorded Price
Volkswagen Beetle has been discontinued in 2017. We are showing the last known price for Beetle.
Volkswagen Beetle Key Specifications
| | |
| --- | --- |
| Price | ₹ 26.95 Lakh |
| Fuel Type | Petrol |
| Mileage | 17.68 km/l |
| Seating Capacity | 4 People |
| Warranty | 2 Years or 100000 km |
| Engine Size | 1395 cc |
| Transmission | Automatic |
| Size | 4278 mm L X 1808 mm W X 1486 mm H |
| Fuel Tank | 55 litre |
| Ground Clearance (mm) | 136 mm |
Beetle Expert Review
Opening
The need for the original Volkswagen Beetle was born out of the thoughts of Adolf Hitler who only wanted a cheap and simple car to be mass produced for the German roads. And look where history has taken this iconic car. Though today's Beetle is not exactly the 'Peoples Car' anymore, VW knows it and has rightfully given it the privileges of a highly decorated officer for the duties it fulfilled in marking VW's history over 60 years. So, for you and me who were born not so long ago; you either drool over it or keep reading to find out why you should buy one at Rs 28.7 lakh.
Appearance Exterior
One look is all you need to get your eyes riveted on to the new Beetle. Designers at VW have done a great job by retaining cues from the original iconic design to fuse it with this contemporary update. You'd reckon it looks stretched backwards! So what you do get is the curvy exterior lines all across - and I mean the bonnet, massive wheel arches, head lamps, and even the sloping roofline. The bug look is ever so pronounced and catches quite a lot of attention, especially the feminine kind.
Hold your guns; if you thought this was a 'chick' car then you might want to think again. This time around VW claims that the new Beetle should be able to attract more manly buyers compared to the outgoing model due to the more aggressive lines. We felt otherwise though, and with the predominant curves, tighter than traditional car dimensions and that oh-so sober spoiler bolted on, it's still a far cry from being desirable to a man. All said, the car exudes an impressive stance and full marks to VW for crafting the sense of appeal this car exhibits.
Appearance Interior
Peep into the car and the dashboard is what steals your attention instantly. It has been designed with the original one in mind and the current avatar turns out to be an excellent combination of both the old and new put together. So there's the exterior paint shade matching panels on the dash and doors along with a replica of the original glovebox. Though the knob to open the stylish glovebox felt a little fidgety to operate, you can always switch to the additional glovebox under it.
Frameless doors have their charm especially on a two-door car like this. Fling them open and you can feel the airy ambience once seated and that's mainly due the B-pillarless cabin which generates a feeling of more room. Increased dimensions can now be put into perspective and to top it, there's a huge sunroof too. All these factors mean one more thing; they translate into brilliant visibility from the sides of the cabin. However, what weakens the visibility from the front windscreen is the placement of the dash a tad higher than needed. Even though the Beetle makes do with a height adjustable seat for the driver, we may find vertically challenged buyers a bit inconvenienced on this front.
Grab the steering and you will appreciate the bulges for the palm and the sporty feel of the flat bottom-end. You'll agree that the steering wheel is slightly thinner and larger in diameter than what we'd have wanted. Interiors have been extensively reworked over the outgoing model and now all the buttons are easily accessible, and there's also a touchscreen system sitting higher up on the centre console.
Though the quality of most of the interiors are up to the mark, and feel retro too; there are a few gripes like the inferior quality of plastic seen on the dash and door pads which could rather have been finished with a soft touch. Plus, the special retro excitement is slightly dampened when you see components like power window switches, the instrument cluster and air-con controls being used from the ordinary VW car parts bin.
Driving the Beetle will get you to appreciate the front seats which offer adequate support over long distances and also hold you in place effectively. However, the rear seats are a totally different story and can be occupied only by children or those extra shopping bags and accessories you need immediate access to. While the boot can swallow up to 310 litres, you'll have to watch out for the sharp rake design of the boot lid from frisking your hard baggage. It should not be a concern as the space can be bumped up further by folding the rear seats.
Performance Drive
VW is offering the Beetle in India with a 1.4-litre turbocharged petrol engine that comes from the VW EA211 engine family. It's the same motor that is seen powering the Skoda Octavia and the VW Jetta. This engine is capable of belting 148bhp and spins out a healthy 250Nm of torque through the seven-speed DSG transmission. When on the road, the torque begins to flow in at 1,500rpm and you will notice the linear manner in which the engine responds to driver throttle inputs. The mid-range feels extremely strong and there's enough pep in the motor to pull cleanly all the way to the 6,200 redline.
This brings us to the DSG gearbox on the Beetle that has three modes – D, S, and Manual. D is programmed to shift to the appropriate gear to maximise fuel efficiency, which also means that you will have to wait for the gearbox to downshift if you want an immediate surge of power. S mode will hold on to the lowest gear so that you will have crisp responses whenever needed, however that makes every shift a spirited one. And that brings us to the Manual mode which shifts when you want to and is quite frankly, the best place to be.
We recorded the Beetle's sprint to 100kmph and it was accomplished in just 8.9sec. Though quick by hatchback standards, the segment contender – Mini Cooper S is a whole lot quicker. In fact, it is a full 2 sec faster than the Beetle and this is what brings us to the next most important thing. Maybe VW should've gotten India the 2.0-litre Beetle! Nevertheless, it needs to be mentioned that the 1.4-litre motor is a very smooth and silent TSI. We did see that this engine tends to get noisier after 5,000rpm.
Ride quality is simply brilliant and we were in for a pleasant surprise after driving the Beetle. Our highway blasts revealed that the Beetle felt well-planted and it impressed us with the silent, flat and absorbent ride. Its only when speeds fell that the car began to show a slight stiffness over bigger undulations but it always feels comfortable. What brings an even bigger smile to your face is when you learn that the Beetle's ground clearance makes a no-brainer out of almost every kind of speed breaker. While the steering is mostly accurate and feels well weighted, we would have appreciated better feedback as it tends to feel numb around the dead centre. This also means that it's not very confidence inspiring for spirited driving around tight bends.
Tech Specs
| | |
| --- | --- |
| Make | Volkswagen |
| Model | Beetle |
| Fuel | Petrol |
| Variant | 1.4 TSI |
| Engine Capacity | 1.4-litre |
| Max. Power (bhp@rpm) | 148 @ 5000 |
| Max. torque (Nm@rpm) | 250 @ 1500 |
| Gears | Seven-speed DSG |
| Length mm | 4278 |
| Width mm | 1808 |
| Height mm | 1486 |
| Wheelbase mm | 2524 |
| Fuel Capacity (in litres) | 55 |
| Tyre size | 215 / 60 R16 |
Features
| | |
| --- | --- |
| Features | |
| Engine start/stop button | Yes |
| The 1.5-litre TDCi engine that now produces 98bhp and 205Nm of torque | Yes |
| Climatronic' dual-zone air-con | Yes |
| Driver, front passenger, combined curtain and side airbag system | Yes |
| ABS, Hill Hold, ESP | Yes |
| Touchscreen system with USB, Aux-in, Bluetooth and eight speakers | Yes |
| Bi-xenon headlamps with LED daytime running lights (DRL) | Yes |
| Vienna leather seats | Yes |
| Front and rear parking sensors with acoustic warning | Yes |
Competition All Specs
Specifications
Volkswagen
Beetle
Mini
Cooper
Variant
1.4 TSI
Cooper S
Fuel
Petrol
Petrol
Engine Capacity
1.4-litre
2.0-litre
Max. Power (bhp@rpm)
148 @ 5000-6000
189 @ 4700
Max. torque (Nm@rpm)
250 @ 1500-3500
282 @ 1250
Gears
Seven-speed DSG
Six-speed automatic
Length mm
4278
3821
Width mm
1808
1727
Height mm
1486
1414
Wheelbase mm
2524
2495
Fuel Capacity (in litres)
55
44
Tyre size
215 / 60 R16
195/55 R16
Conclusion
When you look at the whole equation, the Beetle has an asking price of Rs 28.7 lakh (ex-showroom Delhi) and that's a lot of dough for a hatchback; a lot even for an iconic one. Sure, the only gripe are some shadowy bits on the interior, but how iconic does it really feel to you? Since that's the reason why you're plonking so much money to buy one. You'll get heads to turn but to put things in perspective, the Mini Cooper S feels more special, more exclusive and is a whole lot more fun to drive. We believe that you would buy the Beetle over everything else if you are a die-hard VW Beetle fan and wanted to stand out from the regular crowd. And you surely would!
Photo Courtesy By : Kapil Angane
Volkswagen Beetle Variants
Find a list of all 1 petrol versions of Volkswagen Beetle. This table includes Volkswagen Beetle on-road price which covers all costs like RTO and Insurance.
Filter By
Fuel type, Transmission and Seating Capacity
Petrol
Automatic
4 Seater
Beetle Versions
Ex-showroom Price
Compare

Petrol, 1395 cc, Automatic, 17.68 kmpl

Fuel Type: Petrol
Engine: 1395 cc (Higher engine size helps to generate more power)
Transmission: Automatic (In semi-automatic transmission cars, Gear shifting is handled by the car itself like an automatic car but gear shifting may not be as smooth as an automatic car)
Mileage: 17.68 kmpl (ARAI reported mileage)

₹ 26.95 Lakh

Key Features : Turbocharged, Sunroof, Cruise Control, Leather Seats, Steering Mounted Controls
Volkswagen Beetle Discontinued Versions
Note: ALL Volkswagen Beetle 1.4 TSI have been discontinued.
About Volkswagen Beetle
Summary
The Volkswagen Beetle is one of the most iconic cars in the world. One of the best-selling car ever is now available in its new avatar— the third-generation Beetle. Coming to India in just one variant and it will be offered with a 1.4-litre TSI petrol with a seven-speed automatic DSG (direct-shift gearbox). This is the new-generation of one of the most iconic car ever made.
Further to this, read Volkswagen Beetle Road Test details by our expert.
Exterior
The new-generation Beetle looks a lot more muscular than the previous two generations, where the design was soft. Large wheels, wheel arches and other design elements makes the Beetle stylish and sporty. The third-generation Beetle looks tough and rugged in styling and still retains the Beetle's characteristic design. It has a rear spoiler that makes it look sporty. The Beetle is based on the MQB platform, which it shares with the Golf and the Jetta.
Interior
The interiors of the Beetle are all-new when compared to the previous one. This one is a lot similar to that on the Volkswagen Golf and the Jetta. It comes with dual-tone interiors, black and the body-colour of the Beetle. In terms of features, the Beetle comes with Vienna leather seats, madd lighting on front speaker surrounds, multi-function display with audio controls, paddle shifts, touchscreen infotainment system with eight speakers, bluetooth connectivity, panoramic slide sunroof, heated front seats, start-stop system for regenerative braking, cruise control system, front centre armrest, keyless access with start-stop button and climatronic dual-zone auto air-con.
Engine and Transmission
Volkswagen has plonked in a 1.4-litre turbo petrol engine in the Beetle that produces about 148bhp of power and it comes mated to a seven-speed automatic DSG. The Beetle is available with this one engine and one transmission option only. The engine is torque with 250Nm of maximum torque at 1500rpm when the turbo spools.
Performance and Handling
The Beetle's 1.4-litre engine produces 148bhp of power and 250Nm of torque. This is more than sufficient for a vehicle of this size and price. Even the Jetta, which is bigger than the Beetle, produces 120bhp of power and comes with a six-speed manual transmission. The Beetle's performance is good and it is at power with most of the competition.
The handling of the new Beetle is good as it based on the MQB platform that it shares with the Jetta and the Skoda Octavia. More power, shorter wheelbase makes the Beetle a good option to consider.
Braking System
With well-calibrated brakes, the compact sedan stops instantly even under hard braking. It gets disc brakes on front axle and drums on the rear. Besides the standard braking system, the car gets anti-lock braking system (ABS) with electronic brake-force distribution (EBD) as standard feature. This further ensures that the wheels avoid lock-up and maintain vehicular balance.
Mileage
The 1395 cc Petrol - powered variant delivers a fuel economy of 15 kmpl in city and 17 kmpl on highways.
Verdict
The Volkswagen Beetle is an iconic vehicle and this is what it has been selling on. The Beetle isn't about being value for money, but about that brand that you possess.
Competition
The only competition to the Volkswagen Beetle are the Mini Cooper and the Abarth 595. The Mercedes-Benz A-Class too is available in a similar price bracket.
Pros
Stylish looks
Lightweight body-built
Spacious and practical cabin
Plenty of comfort and safety equipment
Cons
Price
Read More
User Reviews for Beetle
Volkswagen Beetle is the best car I have owned till date. I simply adore my hatchback which is yellow in colour. Equipped with the latest and modern technologies, this car has all I wanted in my dream car. Volkswagen Beetle is available with petrol engine variant with six speed manual transmission gearbox. It is powerful car which boasts 2.0L, 1984cc, petrol engine. The car can generate a maximum power output of 115 hp with 172 Nm of peak torque. When it comes to performance, Beetle can cross the mark of 100 kmph in mere 11.2 seconds with an exciting and awesome top speed mark of 180 kmph. Volkswagen Beetle is a beautiful two-door model equipped with highly advanced exterior and interior features. The company has given it a very modern and stylish outlook by providing the car with large alloy wheels, roof antenna, mid mounted third stop lamp and body coloured handles. Some other features which make Volkswagen Beetle different from other cars in the segment are anti-intrusion beams which increase the safety, tinted glasses, black coloured front grille and its classy headlights. The latest graphic instrument panel, body coloured ORVMs on both side, parking sensors and fashionable chrome finished tail lamps adds to the beauty of the car. Moreover, the safety features of the car also impressed me a lot. The company has really paid a lot of attention towards the car and passengers safety while manufacturing. It is equipped with several latest safety features such as Antilock Brake System (ABS) with Electronic Brake-Force Distribution (EBD).

The Volkswagen New Beetle is my latest purchase for which I had to spend some good amount of money. For high power, the car is loaded with a 2.0L, 4-Cylinder petrol engine with MPFI (Multi Point Fuel Injection) fuel injection system, which has displacement of 1984cc. Power generated by the engine of this car is 115 bhp at 5400 rpm whereas the engine churns torque of 172 Nm at 3200 rpm. Due to the powerful engine, the car can attain high speed. In mere 11 seconds, the car can reach 100 kmph from stand steel. It can also attain top speed of 180 kmph, which makes is suitable for highway driving. Not only power but the exterior design of this car is also amazing. The car carries a unique look, which can impress any passerby. It has two doors with body colour handles, which delivers impressive look. Mid mounted third stop lamp, black coloured front grille and tinted glasses are other exterior highlights. To make the braking effective, the Volkswagen New Beetle is provided with ESP (Electronic Stability Programme) and ABS (Antilock Brake System) with EBD (Electronic Brake-Force Distribution). Four airbags are also provided for maximum safety during accident. Front and rear disc brakes are highly effective and assure safety.

I always wanted to own a Volkswagen Beetle and when it entered the India market, I took it for a test drive which turns out to be quite surprising. Although, Beetle has a compact body, but it is spacious enough for two people on the inside. Passenger safety has not been overlooked while building this compact car. Some these features are Anti-lock Braking system (ABS), Electronic Stability Programme (ESP), 4 impact protective airbags and door opening reflectors that blinks if the doors are open. Unlike the old Beetle, the engine is located in the front of the car and powered with 1984 cc 2 litre petrol engine that offers a maximum power of 116 bhp at 5400 rpm and maximum torque generation of 172 nm at 3200 rpm. When I talk about the exterior styling of Beetle, naturally the design of the original Beetle comes to mind. Body coloured bumpers, suave headlights, third brake lights and elegant tail-lamps are some of the exterior features. On the other hand, I was pleasantly surprised with the efficiently spaced interior complimented with simple comfort oriented features. Some of these features are blue illuminated instrument cluster, stereo system with MP3/CD player and radio along with AUX-in function to plug in external equipment, front seat cup holders and dash mounted clock and temperature display.

I was looking forward to purchase my first four wheeler and wanted a compact car that gives decent drive quality. Volkswagen Beetle has a superb combination of both however, on the other hand it did cost a lot. If you wish to purchase a compact manoeuvrable vehicle, then definitely give Beetle one try. In terms of exterior features the car obviously sports a timid structure with excellent German engineering. Pairing good looks with functionality, the exterior structure sports sleek headlights, complimenting third brake lights and well fitted back lights. Coming inside the car, the cabin has well rounded contours. The cabin features lesser legroom, however, on can still experience sedan-like features such as attractive and sleek door handles, clock and temperature display and well illuminated instrument cluster. A good quality audio system with MP3 compatibility and Auxin-In feature will facilitate to plug in external equipment. An cleverly placed cup-holder can be seen at a distance which will cater a comfortable driving experience. One the most important feature that most of small cars are lacking today, is the standard safety equipment. However, Beetle is quiet different and comes with features like Electronic Stabilisation Programme(ESP), Anti-Lock Braking System and 4 passenger air-bags.
View All Beetle User Reviews
Write Review
Quick Facts about
Volkswagen Beetle
Volkswagen Beetle, a Hatchback, is available from ₹ 26.95 Lakh in India. Volkswagen offers the latest Beetle in 1 versions in India. The base model 1.4 TSI starts at ₹ 26.95 Lakh in Delhi and the top model 1.4 TSI priced at ₹ 26.95 Lakh in Delhi. If you are looking for 4 seater car then you should consider Beetle.
Beetle comes in 1 Petrol version (s).
The Petrol version comes with 1395cc engine capacity and Automatic transmission mode(s). It generates 148 bhp @ 5000 rpm.
Volkswagen Beetle comes in 4 colors which include Oryx white, Tornado Red, Habanero orange, and Blue Silk.
Compare Beetle with Alternatives
| | | | | |
| --- | --- | --- | --- | --- |
| | Volkswagen Beetle | MINI Cooper | Skoda Octavia | Volkswagen Tiguan |
| Price | ₹ 26.95 Lakh | ₹ 40.00 Lakh | ₹ 27.34 Lakh | ₹ 33.49 Lakh |
| Fuel Type | Petrol | Petrol | Petrol | Petrol |
| Engine Size | 1395 cc | 1998 cc | 1984 cc | 1984 cc |
| Transmission | Automatic | Automatic (DCT) | Automatic (DCT) | Automatic (DCT) |
| Power | 148 bhp @ 5000 rpm | 189 bhp @ 5000 rpm | 188 bhp @ 4180 rpm | 187 bhp @ 4200 rpm |
| Torque | 250 Nm @ 1500 rpm | 280 Nm @ 1250 rpm | 320 Nm @ 1500 rpm | 320 Nm @ 1500 rpm |
| Safety Rating | - | 4 Star (Euro NCAP) | 5 Star (Euro NCAP) | 5 Star (Euro NCAP) |
| Boot Space | - | 211 litres | 600 litres | 615 litres |
| Ground Clearance | 136 mm | - | 137 mm | - |
| Size | 4278 mm L X 1808 mm W X 1486 mm H | 3850 mm L X 1727 mm W X 1414 mm H | 4689 mm L X 1829 mm W X 1469 mm H | 4509 mm L X 1839 mm W X 1665 mm H |
| Compare | - | Compare Beetle vs Cooper | Compare Beetle vs Octavia | Compare Beetle vs Tiguan |
Volkswagen Beetle News
Volkswagen to end Beetle production in 2019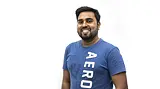 Volkswagen to end Beetle production in 2019 German car manufacturer Volkswagen has announced its plans to end production for its iconic model, the Beetle in 2019. It is believed that the company
VW unveils I.D concept car at CES 2017
VW has taken the wraps off its I.D electric car at the 2017 Consumer Electric Show. Showcased first at the 2016 Paris Motor Show, it is the first vehicle off their new MEB platform and will hit the
VW Beetle might soon get a special edition in India
Volkswagen India is planning to introduce a special edition of the Beetle soon. This new version will get some cosmetic enhancements to add some appeal to the car. Volkswagen to introduce a
Next Volkswagen Beetle likely to be electric rear wheel driven
Volkswagen's iconic car the Beetle is all set to go electric soon. The 'Bug', which is available in petrol and diesel engine options, has been a volume generator for the German car
Volkswagen India starts offering the special edition Beetle
Volkswagen has launched a special styling kit for the Beetle, wanting to make the most of the festive season. Prices of the package have not been revealed yet, but this cosmetic update can be had by
Find New Cars of Your Choice
PRICE RANGE

FUEL TYPE

BODY TYPE

MAKE

MORE
Used Volkswagen Cars
₹ 1.95 Lakh

Starting Price

₹ 14.5 Lakh

Starting Price

View All Used Volkswagen Cars