Opening
Hyundai Tucson is finally here. Call it as Tue-sawn and not Tuc-son. Hyundai Motors has finally brought a brand new compact SUV to the Indian roads as a part of its global roll out of the model. It is one of the super utility vehicles and behaves like a mountain goat on narrow mountain roads as well. The vehicle also slides easily into the true form of urban macho SUV.
It is pitted against the Honda CRV and Subaru Forester. If you are looking for a tough luxurious car big enough for a trip with the family, opt for a Hyundai Tucson.
The Engine
The 2.0 liter CRDi engine is totally geared to offer frugality, strength and superb performance. Available as GL and GLS model, this compact SUV has front wheel as well as 4-wheel drive. Normally on city road conditions you get wonderful experience with front wheel drive that does not hamper maneuverability in any manner. On tough road conditions, there is an automatic delegation of 50% power to the rear wheels. It gives amazing power and torque at 112 Ps & 25 kgm at as low as 2000 rpm. It is also available in diesel version that gives quieter performance as well.
Style and Designs
The Korean car manufacturer has given a totally refreshing look to the new Hyundai Tucson 2008. It has an elegant design with sporty bonnet and stylish design for the roof, windscreen, doors, and short roof rails. It is available in various two tone body-colors of Aqua Silver, Warm Silver, Marine Blue, Noble white, Ebony Black and Deep Green.
It has independent suspension on all four wheels. Front wheels have McPherson Strut Suspension and while rear wheels have Multi-link suspension. They are completely capable of giving you smoothest ride on city roads as well as bumpy mountain trails. However, the car is geared more towards light and good quality city rides. You can expect easy maneuvering on traffic-laden city roads with narrow lanes.
The interiors are plush and comfortable. It is 5-seater SUV good for a small family. The plastics are of excellent quality and if you brush roughly with a bad driver; don`t worry about the scratches on the bumper. You can wipe them off easily.
Car Economics
It needs good driving experience to extract the best mileage from a car. Hyundai Tucson is full of agility and light driving for city rides. It gives 10km mileage easily on city roads while you can get 15 on highways and long drives. Even the diesel version gives 12km per liter easily.
The price of the car falls in between 15 lakh to 18 lakh. The on road price can be still higher for its various models that includes road tax, insurance, etc.
Conclusion
Hyundai Tucson is a driver friendly car even after its size. You can expect a pleasant ride with good music system, rear seat that can be pushed back for a nap and enough boot space for stuff good enough to go backpacking.
This article is published in Ezinearticles.com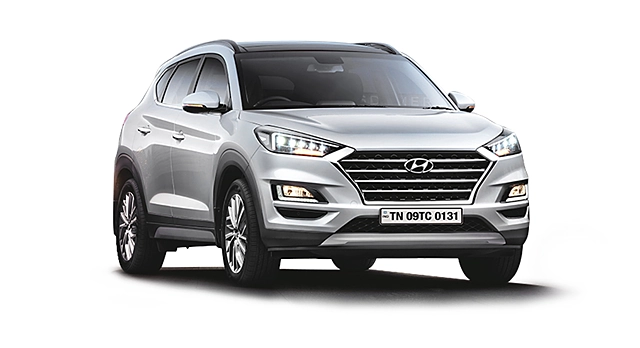 Hyundai
Tucson
₹ 22.58 Lakh

Onwards
Hyundai
|
Tucson
|
Hyundai Tucson