Skoda Superb
The new Skoda Superb, a Sedan from Skoda, was launched in India in May, 2020. Superb has received 94% rating score from our users. Superb is preferred for its Styling and Comfort.
Skoda Superb price starts from ₹ 34.16 Lakh in India. Superb is available in 8 colours - Graphite Grey, Moon White, Magnetic Brown, Magic Black, Lava Blue, Steel Grey, Race Blue, Brilliant Silver. Superb seating capacity is 5 People. Superb mileage is 15.1 km/l. Superb has received 5 Star (Euro NCAP) safety ratings.
Superb is available in 2 versions and 1 fuel options(s) - Petrol. Petrol models comes with 1984cc engine which generates peak power of 188 bhp @ 4200 rpm .
Superb competes with Skoda Octavia, Audi A4 and Toyota Camry in India.
Skoda Superb Model List
| Superb Model | Price | Key Specs |
| --- | --- | --- |
| Sportline AT | ₹ 34.16 Lakh | Petrol, 1984 cc, Automatic (DCT) |
| L&K AT | ₹ 37.26 Lakh | Petrol, 1984 cc, Automatic (DCT) |
Superb Price
Version
All Versions
City
Not Selected
Avg. Ex-Showroom price
Superb starting EMI
₹69,267 for 5 Years
Ex-Showroom Price

This price includes GST and any state/city entry tax. However, the ex-showroom price does not include RTO, Insurance, Fast tag, and other accessories cost

₹

0

Registration Charges

Road Tax or registration tax This varies from city to city.

₹

0

Insurance

The insurance cost on CarTrade covers 1-year comprehensive insurance cost with 95% IDV and 3-year third-party insurance cost.
IDV - it is the max amount you will receive if your vehicle is stolen or completely damaged.
Third-party insurance - If you met with an accident with another vehicle, third-party insurance covers cost against damages to the other vehicle or the owner/driver of the other vehicle. It is helpful in the event of an accident by your mistake.
Insurance is mandatory for every vehicle as per the Indian Govt laws.

₹

0

Other Charges

₹

0

On-Road price

The final price you will need to pay to purchase the car in your city. On-road price = ex-showroom price + RTO + Insurance + Fast tag and other accessory charges.

₹

0
Need help with Test Drive, Offers Resale Value, Wait Time or anything else?
Sponsored
Contact dealer for
Test Drives
Offers & Exchange
EMI Options
Insurance
Skoda Superb Key Specifications
| | |
| --- | --- |
| Price | ₹ 34.16 - 37.26 Lakh |
| Fuel Type | Petrol |
| Mileage | 15.1 km/l |
| Seating Capacity | 5 People |
| Safety Rating | 5 Star (Euro NCAP) |
| Warranty | 4 Years (Unlimited KMs) |
| Engine Size | 1984 cc |
| Transmission | Automatic (DCT) |
| Size | 4869 mm L X 1864 mm W X 1469 mm H |
| Fuel Tank | 66 litre |
| Ground Clearance (mm) | 156 mm |
Superb Expert Review
Why would I buy it?
Comfort and legroom
Driving pleasure
Why would I avoid it?
Ground clearance
Lacks features as compared to the L&K variant
Engine and Performance
The Superb facelift gets a 190bhp/320Nm 2.0-litre TSI petrol engine instead of the earlier 1.8-litre mill and with it all the technological goodies that help boost performance for the better. Excitingly, this motor only comes with one transmission option; our favourite DSG, with seven cogs! To begin with, this mill offers an impressive 70Nm jump over the previous engine, and we noticed that it feels supremely refined while lumbering about aimlessly at city speeds. Predictably, the DSG gearbox is delightfully calibrated to the motor, thereby bringing about scintillating responses even with a light dab on the accelerator.
You never ever have to ogle at another rick or truck's backside! And when out on the highways, it's more like 'who let the dogs out?' since the throttle response becomes alive and even more joyous. But you just can't back off in a Skoda; if you know what the wicked me means. Flooring the throttle feels more like I'm shot out of a catapult into the fine edges of the tarmac on the horizon. And as if there wasn't already enough on my plate, the engine lets out an angry note while the tachometer swings feverishly to the 6,000rpm redline. Quite the spectacle that gets one high, ahem …
Ride Quality and Handling
A few minutes at the wheel is all that's required to get one thing straight; the Superb was crafted to haul passengers in thorough comfort. The rather absorbent nature of the suspension means most road irregularities are dealt with without the occupants feeling much. Plus, we had no issues with the Superb clearing any of the speed breakers; even of the monster kind.
But of course, the other side of the soft suspension's story is that there is some body roll and movement when going feverishly around the tight corners. Don't get me wrong, it's not like you can land up on a tree after pushing it on a bend. Just keep the enthusiasm in check and the Superb will mask the limousine dimensions quite well.
Comfort, Convenience, and Features
What we have here is the SportLine trim that gets dark sporty interiors whose rich quality, sublime fit and finish, and gorgeous choice of materials will leave one spellbound. This one also gets the flat-bottom steering wheel which gels well with the rest of the dash. As for the front seats, not only are they of the sportier kind due to the body-hugging stature, they ooze of comfort owing to the quality of bolstering and intense support offered. And with as many as 12 levels of electric adjustments, finding a sweet driving posture is far from a chore.
As regards Superb's rear seats, legroom is simply phenomenal; considering the limousine dimensions. What's more, there's ample space for two occupants, but a third one could struggle with the hard centre backrest and a high transmission tunnel. That aside, the Superb benefits from a massive 625-litre boot that can swallow almost everything, and when the need arises, folding the second row liberates enough room for two to spend a night out under the stars. How romantic!
When it comes to features, this Skoda SportLine is loaded to the nose. You get a customisable digital instrument cluster that looks gorgeous, an eight-inch touchscreen infotainment system that sounds and feels great, there's keyless entry, a three-zone climate control system, adjustable ambient lighting, panorama sunroof, powered tailgate, and more.
Safety Features
The SportLine spec comes with eight airbags, ABS with EBD, electronic stability control, mechanical brake assist, multi-collision brake, hill brake assist, and hill hold control. There's also an electromechanical parking brake with auto hold, anti-slip regulation, electronic differential lock, and front/rear parking sensors with a camera. Phew!
Exterior
This new facelifted Superb in its electric blue shade snatches your undivided attention no matter what. Emotions begin to overflow as your eyes ponder over the razor-sharp new LED headlamps that threaten to slice you if gazed upon inappropriately. Even the all-black grille has been reworked along with the larger air dams and new LED fog lamps. In profile, there are just the restyled alloys, but the rear portion uses refreshed taillights with the Skoda badge running in between. If this is beauty, I'm the beast for sure!
Conclusion
This Skoda Superb SportLine is priced at Rs 38.03 lakh (OTR Mumbai). And I don't have to tell you that for this much dough, you might as well pick up a Toyota Fortuner or the Ford Endeavour. Only because today's demand tilts towards SUVs. But there are still a bunch of buyers out there who are specifically looking for a capable sedan. One that's stunning to look at, is comfortable, decidedly spacious, intensely powerful, and more or less dynamically sorted. Well, it has to be a Superb choice; what say, Skoda?
Pictures by Kaustubh Gandhi
Skoda Superb Variants
Find a list of all 2 petrol versions of Skoda Superb. This table includes on-road price which covers all costs like RTO and Insurance.
Filter By
Fuel type, Transmission and Seating Capacity
Petrol
Automatic (DCT)
5 Seater
Superb Versions
Ex-showroom Price
Compare

Petrol, 1984 cc, Automatic (DCT), 15.1 kmpl

Fuel Type: Petrol
Engine: 1984 cc (Higher engine size helps to generate more power)
Transmission: Automatic (DCT)
Mileage: 15.1 kmpl (ARAI reported mileage)

₹ 34.16 Lakh

Key Features : Turbocharged, 8 Airbags, Sunroof, Cruise Control, Push Button Start

Petrol, 1984 cc, Automatic (DCT), 15.1 kmpl

₹ 37.26 Lakh

Extra Features over Sportline versions : Leather Seats, Wireless Charger, Ventilated Seats, Alloy Wheels, Steering Mounted Controls
Skoda Superb Price in Popular Cities
About Skoda Superb
Summary
The Skoda Superb received an update in January 2021 and that brought minor changes and added features to the sedan. The car is now available in two variants SportLine and Laurin & Klement (L&K). There are six exterior colours on offer - Lava Blue, Steel Grey, Race Blue, Business Grey, Moon White and Magic Black.
Exterior
This updated Superb comes with redesigned headlights and DRLs. There are fog lamps and cornering lamps too. Additionally, the headlights can adapt to road condition, weather and speed. Both the variants get 17-inch alloy wheels. Besides, the sedan features power tailgate opening and closing, 360-degree surround-view cameras and parking sensors.
Interior
The SportLine variant has an all-black theme for the cabin and gets Alcantara upholstery for the seats. On the other hand, the L&K variant features Stone Beige and Coffee Brown themed interior while the seats have perforated leather upholstery. Additional features include three-zone climate control, ambient and diffused footwell lighting, park assistance system, an eight-inch central information display with an eleven-speaker sound system, a wireless charging pad, type-C ports, Power Nap package (L&K), drive modes (L&K), TPMS (L&K) and Boss button (L&K).
Engine and Transmission
The updated Superb carries the same powertrain. There is a 2.0-litre turbo four-cylinder petrol engine coupled with a seven-speed DCT.
Read More
User Reviews for Superb
Whats Good

Driving it is fun, but the rest is downhill

What Can Improve

Service and attitude is terrible; car build quality is very bad

First ever rant! Having the worst ever experience with Skoda. If you are thinking of car to buy, dont buy a Skoda! Bought a superb a few months ago, and have been disappointed from day 1. (i) Car arrives 5 months after scheduled delivery. (ii) The ride quality is terrible and the insides make a noise over bumps - the quality is really quite bad (iii) The sun roof malfunctioned within the first fortnight - the insides and family got wet in the monsoons. (iv) But what is the worst is the response from the company. Five escalations and visits to the dealer/company within 5 months. After all this, they tell me "Roads in Mumbai need to be better, and your driver needs to drive slower!" rather than listening to what I am saying. Either my car has an issue or the Superb model - either way its not great! I am sure some people are happy with their Skoda's but if things go wrong, you are done for!

Mileage Details

Mileage (City)

6 kmpl

Mileage (Highway)

9 kmpl

Maintenance

10000 per month

Whats Good

yeah

What Can Improve

yeah

i m interested for this car

Mileage Details

Mileage (City)

12 kmpl

Mileage (Highway)

15 kmpl

Maintenance

1000 per month

Whats Good

look of the car

What Can Improve

air bag

awesome car

Mileage Details

Mileage (City)

16 kmpl

Mileage (Highway)

18 kmpl

Maintenance

3500 per month

Whats Good

the car has unique features in terms of interior and comfort .the dual-zone automatic air-con, electrically adjustable and heated front seats, a touch-screen stereo with built-in six-CD player and a built-in umbrella, plus drainage system, in the left-hand rear door pays your value for money

What Can Improve

there is not much to improve though the mileage is the issue concidering the rising price of diesel.

For us the simple, better-looking and even more voluminous estate is the model to go for

Mileage Details

Mileage (City)

11 kmpl

Mileage (Highway)

17 kmpl

Maintenance

3000 per month

Whats Good

From Comfort to Driving Experience, space, features. You have all the features what a 40 lacs car has. Plus loads of space for luggage and comfortable rear seats, which are best in the class.

What Can Improve

I dont think theirs anything which I don't like about the car.

True value for money.

Mileage Details

Mileage (City)

11 kmpl

Mileage (Highway)

15 kmpl

Maintenance

500 per month

Whats Good

Well I dont have any thing to write in this section as my car does not have anything good in it , very thing about my car is just "SUPERB" , from the looks to its engine , from comfort to luxury it has every thing I as a car fanatic would like to have in a car from its xenon Turing head lights to its tail lamps she is a piece of art. THE leg room in the back seat is unmatched when compared to n e other car the booth space I can go on and on about my car but you have to own this beauty to know wat a real car is.

What Can Improve

not much room for improvement here but as I have praised my car soo much I must write about some things which bother me only 2 things one is the rear ac vents have to be placed in abetter position and the bump in the middle of the rear seats makes the middle passenger seating very uncomfortable on long journies.

Mileage Details

Mileage (City)

9 kmpl

Mileage (Highway)

12 kmpl

Maintenance

2000 per month
View All Superb User Reviews
Write Review
Quick Facts about
Skoda Superb
Skoda Superb, a Sedan, is available from ₹ 34.16 - 37.26 Lakh in India. Skoda offers the latest Superb in 2 versions in India. The base model Sportline AT starts at ₹ 34.16 Lakh in Delhi and the top model L&K AT priced at ₹ 37.26 Lakh in Delhi. If you are looking for 5 seater car then you should consider Superb.
Superb comes in 2 Petrol version (s).
The Petrol version comes with 1984cc engine capacity and Automatic (DCT) transmission mode(s). It generates 188 bhp @ 4200 rpm.
Skoda Superb comes in 8 colors which include Graphite Grey, Moon White, Magnetic Brown, Magic Black, Lava Blue, Steel Grey, Race Blue, Brilliant Silver.
Read More
Read Less
Compare Superb with Alternatives
| | | | | |
| --- | --- | --- | --- | --- |
| | Skoda Superb | Skoda Octavia | Audi A4 | Toyota Camry |
| Price | ₹ 34.16 Lakh | ₹ 27.34 Lakh | ₹ 43.06 Lakh | ₹ 45.25 Lakh |
| Fuel Type | Petrol | Petrol | Petrol | Hybrid (Electric + Petrol) |
| Engine Size | 1984 cc | 1984 cc | 1984 cc | 2487 cc |
| Transmission | Automatic (DCT) | Automatic (DCT) | Automatic (DCT) | Automatic (CVT) |
| Power | 188 bhp @ 4200 rpm | 188 bhp @ 4180 rpm | 188 bhp @ 4200 rpm | 176 bhp @ 5700 rpm |
| Torque | 320 Nm @ 1450 rpm | 320 Nm @ 1500 rpm | 320 Nm @ 1450 rpm | 221 Nm @ 3600 rpm |
| Safety Rating | 5 Star (Euro NCAP) | 5 Star (Euro NCAP) | 5 Star (Euro NCAP) | 5 Star (ASEAN NCAP) |
| Boot Space | 625 litres | 600 litres | 460 litres | - |
| Ground Clearance | 156 mm | 137 mm | - | - |
| Size | 4869 mm L X 1864 mm W X 1469 mm H | 4689 mm L X 1829 mm W X 1469 mm H | 4762 mm L X 1847 mm W X 1433 mm H | 4885 mm L X 1840 mm W X 1455 mm H |
| Compare | Superb base vs top model | Compare Superb vs Octavia | Compare Superb vs A4 | Compare Superb vs Camry |
Skoda Superb Videos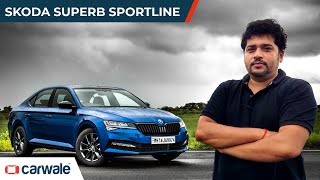 Skoda Superb Sportline | A Sedan To Replace The SUVs? | CarWale
08/11/2020
Skoda Superb News
Skoda Auto India to increase prices up to 3 per cent from January 2022
Skoda joins the list of multiple car manufacturers in India such as Maruti Suzuki, Toyota, Tata Motors, Audi, and Mercedes-Benz, who have also announced a price hike from next month.
2021 Skoda Superb launched - Everything you need to know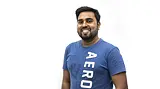 2021 Skoda Superb  Skoda has introduced the updated 2021 Superb range in India with a fresh set of feature updates. The 2021 Skoda Superb is available in SportLine and Laurin & Klement
Skoda gets three new names trademarked for upcoming cars
Skoda Superb Skoda Auto India has filed three new trademark applications for the names – Kosmiq, Kushaq, and Karmiq at the registry. Of the three applications, two were filed earlier in
Skoda India opens new showroom in Patna
Skoda India opens new showroom in Patna
New Skoda Superb launched in India at Rs 31.99 lakh
2021 Skoda Superb Skoda India has launched the refreshed version of its luxury sedan Superb with a starting price of Rs 31.99 lakh for the Sportline trim and Rs 34.99 lakh for the top-spec
Find New Cars of Your Choice
PRICE RANGE

FUEL TYPE

BODY TYPE

MAKE

MORE
Used Skoda Cars
₹ 2.35 Lakh

Starting Price

View All Used Skoda Cars