Mahindra Alturas G4
The new Mahindra Alturas G4, a SUV from Mahindra, was launched in India in Nov, 2018. Alturas G4 has received 93% rating score from our users. Alturas G4 is preferred for its Comfort and Styling.
Mahindra Alturas G4 price starts from ₹ 30.68 Lakh in India. Alturas G4 is available in 4 colours - Pearl White, D Sat Silver, Napoli Black, Regal Blue. Alturas G4 seating capacity is 7 People. Alturas G4 mileage is 12 - 12.03 km/l. Alturas G4 has received 5 Star (KNCAP) safety ratings.
Alturas G4 is available in 2 versions and 1 fuel options(s) - Diesel. Diesel models comes with 2157cc engine which generates peak power of 178 bhp @ 3800 rpm .
Alturas G4 competes with MG Gloster, Toyota Fortuner and Jeep Meridian in India.
Mahindra Alturas G4 Model List
| Alturas G4 Model | Price | Key Specs |
| --- | --- | --- |
| 2WD High AT | ₹ 30.68 Lakh | Diesel, 2157 cc, Automatic (TC) |
| 4WD AT | ₹ 31.88 Lakh | Diesel, 2157 cc, Automatic (TC) |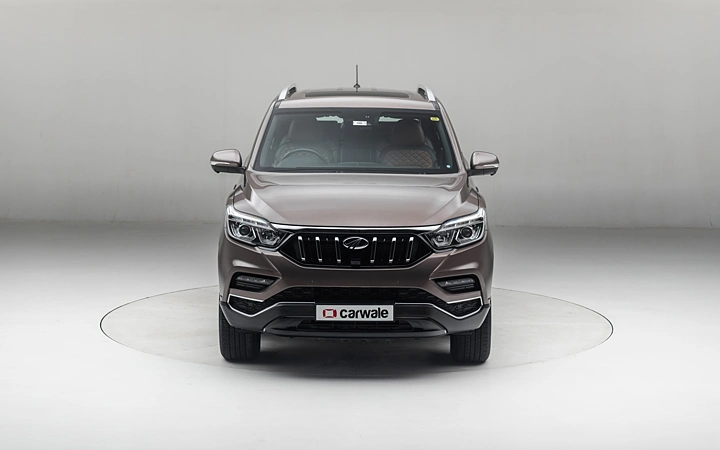 Mahindra Alturas G4 2022 Price
Version
All Versions
City
Not Selected
Avg. Ex-Showroom price
Alturas G4 starting EMI
₹62,199 for 5 Years
Ex-Showroom Price

This price includes GST and any state/city entry tax. However, the ex-showroom price does not include RTO, Insurance, Fast tag, and other accessories cost

₹

0

Registration Charges

Road Tax or registration tax This varies from city to city.

₹

0

Insurance

The insurance cost on CarTrade covers 1-year comprehensive insurance cost with 95% IDV and 3-year third-party insurance cost.
IDV - it is the max amount you will receive if your vehicle is stolen or completely damaged.
Third-party insurance - If you met with an accident with another vehicle, third-party insurance covers cost against damages to the other vehicle or the owner/driver of the other vehicle. It is helpful in the event of an accident by your mistake.
Insurance is mandatory for every vehicle as per the Indian Govt laws.

₹

0

Other Charges

₹

0

On-Road price

The final price you will need to pay to purchase the car in your city. On-road price = ex-showroom price + RTO + Insurance + Fast tag and other accessory charges.

₹

0
Need help with Test Drive, Offers Resale Value, Wait Time or anything else?
Sponsored
Contact dealer for
Test Drives
Offers & Exchange
EMI Options
Insurance
Mahindra Alturas G4 Key Specifications
| | |
| --- | --- |
| Price | ₹ 30.68 - 31.88 Lakh |
| Fuel Type | Diesel |
| Mileage | 12 - 12.03 km/l |
| Seating Capacity | 7 People |
| Safety Rating | 5 Star (KNCAP) |
| Warranty | 3 Years or 120000 km |
| Engine Size | 2157 cc |
| Transmission | Automatic (TC) |
| Size | 4850 mm L X 1960 mm W X 1845 mm H |
| Fuel Tank | 70 litre |
| Ground Clearance (mm) | 244 mm |
Alturas G4 Expert Review
Opening
Mahindra is coming back into the premium SUV market in India and this time around, it's with a new car and a new approach. The car is, of course, the Alturas G4, which is a fourth generation Ssangyong Rexton, but with the Mahindra badges.
The India-spec first generation Rexton was launched in 2013. Despite bringing with it some significant ammo, there wasn't much Mahindra could do to put a dent in the numbers of the Toyota Fortuner or the Ford Endeavour, the biggest names in this segment.
On paper, everything looks to be in favour of the car including a new premium section in the Mahindra showroom where it will be retailed. But how does feel in real life, well here are our first impressions…
Appearance Exterior
The Alturas G4 is a huge car and doesn't make any pretensions otherwise, a feat that its predecessor had a bit of a tough time doing. It's what sells in this part of the market and Mahindra has managed to tick off that one major box on the check list.

Up front is the signature Mahindra grille and eye brow LED daytime running lamps. The bumper's got heavy and muscular shapes on it while a large chrome line acts as the chin and adds to the premium factor of the car.
In profile, the Alturas sits on 18-inch alloy wheels and has a very visible rear over hang that is accentuated by two massive curves that give the car very wide hips, adding to the whole big image of the vehicle. At the rear, the tail lamps sit like large wedges on the edges of the car and are connected by a large piece of chrome above the number plate slot.

The Alturas steps away, in both name and design, from the standard Mahindra convention given that the car does not have a name starting with "O" nor does it have a large number of badges at the rear. In fact, the minimal number of badges shines the spotlight on the nicely crafted bumper that cuts across the visual weight of the vehicle and does well to enhance that boxy SUV look.
Appearance Interior
Big and boxy on the outside, but well-appointed and luxurious on the inside. That's pretty much the game that Mahindra is playing with the Alturas and on first impressions, this car does not disappoint.

Step in and you are greeted by a (two-tone quilted Napa) leather-lined space all around. It's on the lower half of the dashboard, the seats are made of it and just so you don't forget, there's even large swathes of it on the door cards. Tying into this are soft touch plastics on all the touch points both in the first and second row.

Our test car, a top spec 4WD model, has been loaded up with all the luxuries that Mahindra offers with the Alturas and given its price and positioning, these are all standard features in a car in this bracket. There's the usual stuff like touchscreen infotainment system with an 8.0-inch display and Apple CarPlay/Android Auto, two-zone climate control and powered driver's seat with 3 set memory function. The extra bit of panache comes in the form of a welcome function that adjusts the driver's seat and mirrors when you open the door, a 360 degree camera for all around view and a seven-inch TFT-LCD in the instrument cluster that has really neat graphics and animations.

The second row plays major role in a car like this because the Alturas will be under the scanner for those who want to be driven around. The seats are comfy enough for lengthy journeys and the all-important ideal leg room for the Alturas stands at 810mm. The Endeavour's is 760mm while the Fortuner's stands at 730mm. That's a full 70mm of space over the Fortuner and 50mm over the Endeavour translating directly into addition space at the back.
The centre arm rest has pop-out cup holders while the AC vent console has a USB port with fast charging capability. A nice little touch is that the roof is scooped out for the second row for additional head room. In terms of numbers, this translates to 980mm for the Alturas, 930mm for the Fortuner and 950mm for the Ford Endeavour. However, it should be noted that the seat back does not recline and for lengthy journeys this could become an issue.

In what is otherwise a pretty good package, the third row is, for want of a better term, inadequate and is best reserved for children or short journeys. In terms of pure numbers, the knee room stands at 640mm for the Alturas, 660mm for the Fortuner and massive 730mm for the Endeavour. These might be small numbers in their actuality but the additional space will make a major difference in terms of comfort factor.
Performance Drive
The Alturas will only be offered with a 2.2-litre diesel producing 184bhp/420Nm. It is mated to a seven-speed automatic and the car that we drove gets AWD. On the go, there's lag under the 2000rpm mark but after that it's a linear stream with sufficient grunt to propel this over a two tonne car without much effort.

The gearing gets taller as you move up the ratios and you can cruise at 80kmph at just under 2000rpm in seventh gear. One of the nice things we found is that there's no freewheeling during off-throttle coasting. This is especially reassuring while going downhill in such a large vehicle. There are no drive modes but, it does come with a manual mode via a switch on the gated gear lever. It's not the most effective system and you are better off letting the car do its own thing.

At the lower end of things, the ride is acceptable and the Alturas takes everything in its stride without really having to put in too much effort. Even the largest pot holes can be dealt with, thanks in part to the high ground clearance. Passengers are insulated from a lot of the NVH from outside thanks to some high quality insulation work in the cabin and realistically, things only get really noisy when you are on a concrete road.

However, at high speed, the car feels busy with a lot of vertical movement – something that is surely not confidence inducing. One of the major surprises is the straight line stability. Even at significant three-digit speeds the car, despite its size and width, is not affected by cross winds.

In terms of handling, the Alturas feels big and heavy. Given its size, weight and high centre of gravity, the Alturas doesn't like to be hustled around corners and you are better off guiding it from point to point at a slower speed. There's a bit of play in steering and it does feel quite light at low speeds.
Tech Specs
| | |
| --- | --- |
| Make | Mahindra |
| Model | Alturas G4 |
| Fuel | Diesel |
| Variant | 4WD |
| Engine Capacity | 2.2-litre |
| Max. Power (bhp@rpm) | 178@4000 |
| Max. torque (Nm@rpm) | 420@1600 |
| Gears | Seven |
| Length mm | 4850 |
| Width mm | 1960 |
| Height mm | 1825 |
| Wheelbase mm | 2835 |
| Fuel Capacity (in litres) | 78 |
| Tyre size | 255/60 R18 |
Features
| | |
| --- | --- |
| Features | |
| Power Driver's Seat | Yes |
| Nappa Leather upholstery | Yes |
| 4WD | Yes |
| Automatic Tail Gate Opening | Yes |
| Projector Headlamps | Yes |
Competition All Specs
Specifications
Mahindra
Alturas G4

Toyota
Fortuner

Ford
Endeavour
Variant
4WD
2.8 4X4 AT
3.2 4X4 AT
Fuel
Diesel
Diesel
Diesel
Engine Capacity
2.2 Litre
2755
3198
Max. Power (bhp@rpm)
178@4000
174@ 3400
197@3000
Max. torque (Nm@rpm)
420@1600
450@ 1600
470@1750
Gears
Seven
Six
Six
Length mm
4850
4795
4892
Width mm
1960
1855
1860
Height mm
1825
1835
1837
Wheelbase mm
2835
2745
2850
Fuel Capacity (in litres)
78
80
80
Tyre size
255/60 R18
265/60 R18
265/60 R18
Conclusion
Now, the fact that Mahindra has segmented this car for India is not surprising- They did tell us, at the 2018 Auto Expo, no less. What is news is that on first impressions, the Alturas G4 looks to be a significant jump over its predecessor. There's a new engine, gearbox and modern design stepping up the game for the car significantly and more importantly something from the Indian automaker's stables that's capable of taking the fight to the Ford Endeavour and Toyota Fortuner. Mahindra now needs to price the Alturas correctly and also offer a good after-sales experience to ensure that this car makes its mark in the premium SUV segment.
Photographs by Kaustubh Gandhi
Mahindra Alturas G4 Price List
Find a list of all 2 diesel versions of Mahindra Alturas G4. This table includes on-road price which covers all costs like RTO and Insurance.
Filter By
Fuel type, Transmission and Seating Capacity
Diesel
Automatic (TC)
7 Seater
Alturas G4 Versions
Ex-showroom Price
Compare

Diesel, 2157 cc, Automatic (TC), 12.03 kmpl

Fuel Type: Diesel
Engine: 2157 cc (Higher engine size helps to generate more power)
Transmission: Automatic (TC)
Mileage: 12.03 kmpl (ARAI reported mileage)

₹ 30.68 Lakh

Key features : Turbocharged, Cruise Control, Push Button Start, Ventilated Seats, Alloy Wheels

Diesel, 2157 cc, Automatic (TC), 12 kmpl

Fuel Type: Diesel
Engine: 2157 cc (Higher engine size helps to generate more power)
Transmission: Automatic (TC)
Mileage: 12 kmpl (ARAI reported mileage)

₹ 31.88 Lakh

Key features : Turbocharged, Sunroof, Cruise Control, Push Button Start, Ventilated Seats
Mahindra Alturas G4 Price in Popular Cities
Mahindra Alturas G4 Images
About Mahindra Alturas G4
Summary
Mahindra's flagship SUV, the Alturas G4 is available in both two-wheel and four-wheel drivetrain options. The company allows customers to pre-book the accessories such as a seven-inch headrest touchscreen with built-in DVD player, special kit, car fridge, roof carrier kit, mood lamps, blind-spot mirror, external chrome highlights, and more.
Exterior
The SUV features a distinctive six-slat vertically stacked grille layout which is flanked by HID headlamps and LED DRLS. The SUV boast huge dimensions along with a brawny road presence. Overall, it gets sharp creases and squared-off wheel arches that give it a rugged stance. The rear section features LED tail lamps.
Interior
The flagship SUV offers premium upholstery and the upright dashboard features an eight-inch touchscreen infotainment system. The quilted leather seats further enhance the premium quotient. Additionally, for convenience, the vehicle gets features like an eight-way adjustable driver's seat with memory function and dual-zone climate control. As for safety, it gets TPMS, ISOFIX, a 360-degree camera, nine airbags, and active roll over protection.
Engine
The Mahindra Alturas G4 is powered by a 2.2-litre, four-cylinder diesel engine that produces 178bhp and 420Nm of torque. This engine comes mated to a seven-speed automatic transmission. The SUV is available in both 2WD and 4WD variant option.
Read More
Alturas G4 FAQs
Mahindra Alturas G4 is a 7 seater car with 5 doors.
Ground clearance of Mahindra Alturas G4 is 244 mm.
Quick Facts about
Mahindra Alturas G4
Mahindra Alturas G4, a SUV, is available from ₹ 30.68 - 31.88 Lakh in India. Mahindra offers the latest Alturas G4 in 2 versions in India. The base model 2WD High AT starts at ₹ 30.68 Lakh in Delhi and the top model 4WD AT priced at ₹ 31.88 Lakh in Delhi. If you are looking for 7 seater car then you should consider Alturas G4.
Alturas G4 comes in 2 Diesel version (s).
The Diesel version comes with 2157cc engine capacity and Automatic (TC) transmission mode(s). It generates 178 bhp @ 3800 rpm.
Mahindra Alturas G4 comes in 4 colors which include Pearl White, D Sat Silver, Napoli Black, Regal Blue.
Read More
Read Less
Compare Alturas G4 with Alternatives
| | | | | |
| --- | --- | --- | --- | --- |
| | Mahindra Alturas G4 | MG Gloster | Toyota Fortuner | Jeep Meridian |
| Price | ₹ 30.68 Lakh | ₹ 32.00 Lakh | ₹ 32.39 Lakh | ₹ 29.90 Lakh |
| Fuel Type | Diesel | Diesel | Petrol | Diesel |
| Engine Size | 2157 cc | 1996 cc | 2694 cc | 1956 cc |
| Transmission | Automatic (TC) | Automatic (TC) | Manual | Manual |
| Power | 178 bhp @ 3800 rpm | 158 bhp @ 4000 rpm | 164 bhp @ 5200 rpm | 168 bhp @ 3750 rpm |
| Torque | 420 Nm @ 1600 rpm | 373.5 Nm @ 1500 rpm | 245 Nm @ 4000 rpm | 350 Nm @ 1750 rpm |
| Safety Rating | 5 Star (KNCAP) | 5 Star (ANCAP) | 5 Star (ANCAP) | Not Tested |
| Boot Space | 234 litres | 343 litres | 296 litres | 170 litres |
| Ground Clearance | 244 mm | - | - | 214 mm |
| Size | 4850 mm L X 1960 mm W X 1845 mm H | 4985 mm L X 1926 mm W X 1867 mm H | 4795 mm L X 1855 mm W X 1835 mm H | 4769 mm L X 1859 mm W X 1698 mm H |
| Compare | Alturas G4 base vs top model | Compare Alturas G4 vs Gloster | Compare Alturas G4 vs Fortuner | Compare Alturas G4 vs Meridian |
Mahindra Alturas G4 Colors
Mahindra Alturas G4 Videos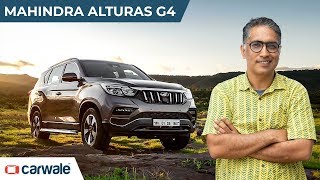 Mahindra Alturas G4 Better than the Toyota Fortuner. Here's Why
08/15/2019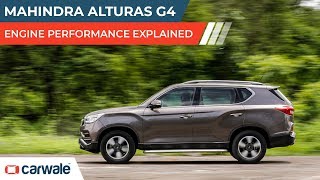 Mahindra Alturas G4 Engine Performance Explained
08/15/2019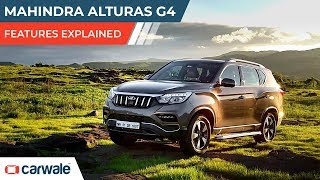 Mahindra Alturas G4 Features Explained
08/15/2019
Mahindra Alturas G4 News
Mahindra announces discount offers for June 2021
Mahindra announces discount offers for June 2021
BS6 Mahindra Alturas G4 variant details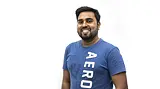 Mahindra Alturas G4 Mahindra Alturas G4, the premium product offering from the utility car manufacturer is now BS6 compliant. The SUV is available in two variants – 4x2 AT and 4x4 AT,
Spec comparison Mahindra Alturas G4 Vs Ford Endeavour
Mahindra is coming back to the premium segment with the Alturas G4. It's a big SUV and is actually the G4 Ssangyong Rexton but with Mahindra badging for the Indian car market. There's two
Mahindra achieves 39,149 unit sales in January 2021
Mahindra Alturas G4 Mahindra and Mahindra have reported that it sold a total of 39,149 units of vehicles in the month of January 2021. This cumulative record consists of the passenger vehicles,
BS6 Mahindra Alturas G4 online bookings commence at Rs 50,000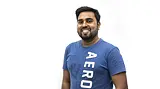 Mahindra Alturas G4  Mahindra is accepting online bookings for the BS6 compliant version of its flagship SUV, the Alturas G4.  Ahead of its official launch, the customers can book the
Find New Cars of Your Choice
PRICE RANGE

FUEL TYPE

BODY TYPE

MAKE

MORE
Used Mahindra Cars
₹ 1.23 Lakh

Starting Price

₹ 2.25 Lakh

Starting Price

View All Used Mahindra Cars