Lexus RX
The new Lexus RX, a SUV from Lexus, was launched in India in Jan 2017. RX has received 100% rating score from our users. RX is preferred for its styling and comfort.
Lexus RX price starts from ₹ 1.11 Crore in India. RX is available in 9 colours - Sonic Titanium, Sonic Quartz, Black, Graphite Black Glass Flake, Red Mica Crystal Shine, Ice Icru Mica Metallic, Deep Blue Mica, Sonic Chrome, and Sonic Iridium. RX seating capacity is 7 People. RX mileage is 16.5 km/l. RX has received 5 Star (Euro NCAP) safety rating.
RX is available in 1 versions and 1 fuel options - Hybrid (Electric + Petrol). Hybrid (Electric + Petrol) models comes with 3456cc engine which generates peak power of 259 bhp @ 6000 rpm .
RX competes with Lexus NX, BMW X6 and Jaguar I-Pace in India.
Lexus RX Model List
| RX Model | Price | Key Specs |
| --- | --- | --- |
| 450hL | ₹ 1.11 Crore | Hybrid (Electric + Petrol), 3456 cc, Automatic (CVT) |
RX Price
Version
All Versions
City
Not Selected
Avg. Ex-Showroom price
RX starting EMI
₹2,25,336 for 5 Years
Ex-Showroom Price

This price includes GST and any state/city entry tax. However, the ex-showroom price does not include RTO, Insurance, Fast tag, and other accessories cost

₹

0

Registration Charges

Road Tax or registration tax This varies from city to city.

₹

0

Insurance

The insurance cost on CarTrade covers 1-year comprehensive insurance cost with 95% IDV and 3-year third-party insurance cost.
IDV - it is the max amount you will receive if your vehicle is stolen or completely damaged.
Third-party insurance - If you met with an accident with another vehicle, third-party insurance covers cost against damages to the other vehicle or the owner/driver of the other vehicle. It is helpful in the event of an accident by your mistake.
Insurance is mandatory for every vehicle as per the Indian Govt laws.

₹

0

Other Charges

₹

0

On-Road price

The final price you will need to pay to purchase the car in your city. On-road price = ex-showroom price + RTO + Insurance + Fast tag and other accessory charges.

₹

0
Need help with Test Drive, Offers Resale Value, Wait Time or anything else?
Sponsored
Contact dealer for
Test Drives
Offers & Exchange
EMI Options
Insurance
Lexus RX Key Specifications
| | |
| --- | --- |
| Price | ₹ 1.11 Crore |
| Fuel Type | Hybrid (Electric + Petrol) |
| Mileage | 16.5 km/l |
| Seating Capacity | 7 People |
| Safety Rating | 5 Star (Euro NCAP) |
| Warranty | 3 Years or 100000 km |
| Engine Size | 3456 cc |
| Transmission | Automatic (CVT) |
| Size | 5000 mm L X 1895 mm W X 1700 mm H |
| Fuel Tank | 65 litre |
| Ground Clearance (mm) | 200 mm |
RX Expert Review
Opening
Now Lexus is a brand who have been obsessed about technology, especially hybrids and debuted it first ever green machine way back in 2005 in the form of the RX crossover. The RX crossover itself dates back to 1998 and since then it has been one of the most popular luxury SUV's being sold across the globe. It's a known fact that India loves its SUV's and something like the RX which offers a distinctive style, plenty of technology and an exclusive badge is sure to tick the right boxes. We drive it around picturesque Ooty to see what it offers.
Appearance Exterior
The RX definitely grabs eyeballs. While a lot of people went gaga about its looks, it took us a little time to wrap our eyes around those lines. The design is unique and it feels like the designer was given a massive chunk of metal and he pretty much went to town carving the RX out of it. The spindle grille along with the slashed headlights are family traits, but look fantastic on the RX. Another element that adds to the unique style is the floating roof that has been incorporated really well. The only fly in the ointment are those plain-Jane 7-spoke alloys which look quite out of place in a car as stylish as the RX.
Appearance Interior
The RX in India will be available in two trims, Luxury and F Sport and we got to drive the latter. Both these cars are exactly the same mechanically but Lexus has provided a sportier set-up in the F Sport. Step inside and you are greeted by an extremely futuristic cabin. The F Sport had black and red interiors which looked and felt great. Like the outside there's plenty of creases cuts and lines on the inside as well. The seats in the F Sport variant gets additional bolstering to keep you in place and at the same time offer brilliant support all-around. The dash itself is a piece of art and the combination of wood and brushed aluminium feels fantastic. In fact it looks so good that you just have to touch and feel it. While it does not feel as well built as some of its competition, there is no denying the fit and finish. The 12.3 inch screen is devoid of touch but looks great and is controlled by a joystick that feels a little fussy to use at first but you get used to it.
The F Sport also gets a special meters that sports a large analogue tachometer and a digital speedometer and just in case you need to show-off some more there is also an 8-inch TFT screen displaying a G sensor with steering angle along with accelerator opening and brake hydraulic pressure bars. Now that is some fancy stuff. The F Sport like the others also gets the fantastic 15-speaker Mark Levinson audio system that really feels like a live band playing inside the car. The RX also gets a unique way of opening the boot. There is a sensor in the Lexus emblem and all you need to do it wave your hands over the emblem and voila, the boot opens. It's pretty cool and along with being convenient is a great show-of feature too.
Performance Drive
The RX is powered by a 3.5 litre V6 hybrid power plant that churns out 259bhp @ 6000rpm and a max torque of 335Nm @ 4600 rpm. Along with the 650V electric motor, the RX gets a combined output of 308bhp. On the road, once you press the EV button and engage the electric motor, the RX takes off with zero noise at all. In fact it's so eerily silent that my colleague Ameya and I were literally whispering inside the car. Even the transition from electric to petrol is extremely smooth and the petrol motor by itself is extremely refined.
On the go the RX feels quite brisk. The F Sport also gets paddle shifters that is linked to an E-CVT transmission. You also get 5 modes to play with depending on how you intend to drive the car and depending on the mode the RX adjusts the steering, suspension and throttle response. The CVT's rubber band effect only came into effect when we mashed the throttle with the revs rising quicker than the actual speed but other than that it pretty mush felt like a torque converter under normal usage. The RX feels most intense in the Sport S+ mode and this is also because the F Sport comes additionally equipped with a sound generator that boosts the sound pressure level in the engine air intake for a sportier engine note. While we enjoyed hustling it around the tight corners the ride does get a little unsettling and noisier in Sport S+. In Eco/Normal mode though the suspension feels quite supple and along with the 65 profile tyres, the adjustable dampers work very well offering a comfortable ride.
To deal with the occasional tricky conditions you also get electric four-wheel drive that uses a rear motor which operates independently from the front motor and distributes the power optimally. How effectively it works though is something we still have to see.
Tech Specs
Make
Lexus
Model
RX
Fuel
Petrol
Variant
RX F Sport
Engine Capacity
3.5-litre
Max. Power (bhp@rpm)
308 bhp @ 6000 RPM
Max. torque (Nm@rpm)
335 Nm @ 4600 RPM
Gears
8 Gears
Length mm
4890 mm
Width mm
1895 mm
Height mm
1685 mm
Wheelbase mm
2790 mm
Fuel Capacity (in litres)
65 litres
Tyre size
Front - 235 / 65 R18
Rear - 235 / 65 R18
Features
| | |
| --- | --- |
| Features | |
| Mark Lewinson Music System | Yes |
| Touchless power back door | Yes |
| 10 airbags | Yes |
| 12.3-inch infotainment screen | Yes |
| Panoramic glass roof | Yes |
| Hyrid technology | Yes |
Competition All Specs
Specifications
Porsche
Macan

Mercedes-Benz
GLE Coupe

Variant
Turbo
43 4MATIC
Fuel
Petrol
Petrol
Engine Capacity
3.6-litre
3.0-litre
Max. Power (bhp)
400 bhp @ 6000 RPM
362 bhp @ 5500 RPM
Max. torque (Nm)
550 Nm @ 1350 RPM
520 Nm @ 2000 RPM
Gears
7-Speed
9 Gears
Length mm
4699
4891
Width mm
1923
2003
Height mm
1624
1719
Wheelbase mm
2807
2915
Fuel Capacity (in litres)
75
93
Tyre size
Front - 235 / 60 R18
Front - 275 / 45 R21
Rear - 255 / 55 R18
Rear - 315 / 40 R21
Conclusion
The RX 450h is priced at Rs. 1.09 crore and for that you get one of the best looking SUV's around, snazzy interiors, an extremely refined hybrid powertrain, a live band of a music system, 10 airbags and then some. Being the CBU, the RX 450h goes up against bigger and faster competition like the much more powerful Porsche Macan and the GLE coupe. And while the RX is not as accomplished as it mentioned German rivals it does have the advantage of being unique and at the same time exclusive. The hybrid technology could be another big draw for the technology obsessed. So while the RX loses out if you compare it directly to the competition it does have the advantage of being a stand-alone niche product as well. Get yours if you're a tree hugger who wants to stand out and isn't on a budget.
Lexus RX Variants
Find a list of all 1 hybrid (electric + petrol) versions of Lexus RX. This table includes Lexus RX on-road price which covers all costs like RTO and Insurance.
Filter By
Fuel type, Transmission and Seating Capacity
Hybrid (Electric + Petrol)
Automatic (CVT)
7 Seater
RX Versions
Ex-showroom Price
Compare

Hybrid (Electric + Petrol), 3456 cc, Automatic (CVT), 16.5 kmpl

Fuel Type: Hybrid (Electric + Petrol)
Engine: 3456 cc (Higher engine size helps to generate more power)
Transmission: Automatic (CVT) (In an automatic car, there are no gears or clutch, so the driver just needs to handle the brake and accelerator. It is really helpful when you are driving in peak traffic)
Mileage: 16.5 kmpl (ARAI reported mileage)

₹ 1.11 Crore

Key Features : 10 Airbags, Sunroof, Cruise Control, Push Button Start, Leather Seats
About Lexus RX
Summary
The Lexus RX series of SUVs are five-seater premium crossover SUVs that sit below the LX series of full-size SUVs. The Lexus RX is the Jaguar F-Pace equivalent of SUVs with a touch of premium and sportiness over the standard five-seater luxury SUVs.
The Lexus RX is a premium five-seater luxury SUV and competes with the Porsche Cayenne, Porsche Macan and the Jaguar F-Pace along with the Mercedes-Benz GLE 450 AMG Coupe.
Exterior
Built on the Toyota K platform, the Lexus RX is one of the most popular Lexus SUVs across the globe. The signature aggressive spindle grille in the front, the raked windshield and the floating roof does make it look sporty. The edgy design, slashes and cuts robs the RX of its macho but certainly adds loads of drama to the design.
Interior
Being a Lexus, the interior is plush and premium with the dual-tone leather upholstery. It gets all the creative comforts including electric sunroof, powered seats, reclining rear seats, cruise control et al. the dashboard houses the large infotainment screen that can be operated through the steering mounted audio controls and gets MirrorLink function standard. The safety concerns are taken care off by a host of driving aids including ESP, traction control and skid control along with a cocoon of airbags.
Engin Gear Box
The Lexus RX is a petrol only SUV globally and comes with a 2.0-litre petrol engine or 3.5-litre petrol V6. India gets the Lexus 450h, the petrol hybrid and is the highest selling model globally. The hybrid develops 308bhp of power with an electric motor adding to the 295bhp of power from the V6. The engine is mated to an E-CVT which powers the torque-demand all-wheel drive system.
Mileage
The 3456 cc Petrol - powered variant delivers a fuel economy of 17 kmpl in city and 19 kmpl on highways.
Read More
RX FAQs
Lexus RX is a 7 seater car with 5 doors.
Ground clearance of Lexus RX is 200 mm.
Quick Facts about
Lexus RX
Lexus RX, a SUV, is available from ₹ 1.11 Crore in India. Lexus offers the latest RX in 1 versions in India. The base model 450hL starts at ₹ 1.11 Crore in Delhi and the top model 450hL priced at ₹ 1.11 Crore in Delhi. If you are looking for 7 seater car then you should consider RX.
Lexus RX comes in 9 colors which include Sonic Titanium, Sonic Quartz, Black, Graphite Black Glass Flake, Red Mica Crystal Shine, Ice Icru Mica Metallic, Deep Blue Mica, Sonic Chrome, and Sonic Iridium.
Compare RX with Alternatives
| | | | | |
| --- | --- | --- | --- | --- |
| | Lexus RX | Lexus NX | BMW X6 | Jaguar I-Pace |
| Price | ₹ 1.11 Crore | ₹ 66.30 Lakh | ₹ 1.04 Crore | ₹ 1.08 Crore |
| Fuel Type | Hybrid (Electric + Petrol) | Hybrid (Electric + Petrol) | Petrol | Electric |
| Engine Size | 3456 cc | 2494 cc | 2998 cc | - |
| Transmission | Automatic (CVT) | Automatic (CVT) | Automatic (TC) | Automatic |
| Power | 259 bhp @ 6000 rpm | 153 bhp @ 5700 rpm | 335 bhp @ 5500 rpm | - |
| Torque | 335 Nm @ 4600 rpm | 210 Nm @ 4200 rpm | 450 Nm @ 1500 rpm | - |
| Safety Rating | 5 Star (Euro NCAP) | 5 Star (Euro NCAP) | Not Tested | 5 Star (Euro NCAP) |
| Boot Space | 211 litres | 475 litres | 580 litres | 505 litres |
| Ground Clearance | 200 mm | 170 mm | 216 mm | 142 mm |
| Size | 5000 mm L X 1895 mm W X 1700 mm H | 4640 mm L X 1845 mm W X 1645 mm H | 4935 mm L X 2004 mm W X 1696 mm H | 4682 mm L X 2139 mm W X 1566 mm H |
| Compare | - | Compare RX vs NX | Compare RX vs X6 | Compare RX vs I-Pace |
Lexus RX News
Lexus RX 450hL introduced in India for Rs 99 lakhs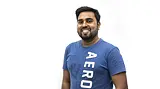 Lexus-RX450hL Lexus has launched the RX 450hL in India at Rs 99 lakhs (ex-showroom, New Delhi). Toyota's luxury arm, Lexus has launched the fourth-generation model of the globally-popular
Lexus RX L makes debut
by
CarTrade Editorial Team
Lexus has revealed the three-row variant of the RX crossover at the 2017 Los Angeles Auto Show. Christened as the RX L, the three-row RX can be had in both 350 and 450h guise. Lexus RX L makes
Three-row Lexus RX spotted testing
by
CarTrade Editorial Team
Lexus has been spotted testing a three row RX crossover in Southern California. The three-row RX is expected to make its debut next month at the Tokyo Motor Show. Lexus might bring the RX L to India
Geneva 2018: Lexus UX is new compact Japanese luxury crossover
Lexus has taken the wraps off the UX crossover at the 2018 Geneva Motor Show. Its a compact vehicle designed to take on the likes of the Audi Q3, BMW X1 and Mercedes-Benz GLA.   Lexus
Lexus teases the three-row RX for Los Angeles Auto Show debut
Lexus RXL has been officially teased by the Japanese carmaker. The three row RX will make its official debut at the 2017 Los Angeles Auto Show. Lexus teases the three-row RX for Los Angeles Auto
Find New Cars of Your Choice
PRICE RANGE

FUEL TYPE

BODY TYPE

MAKE

MORE