MINI Clubman
The MINI Clubman, a Hatchback from MINI, was launched in India in Sep 2020.
MINI Clubman price starts from ₹ 41.90 Lakh in India. Clubman is available in 10 colours - Pepper White, Chilli Red, Enigmatic Black Metallic, White Silver, Midnight Black, Thunder Grey, Starlight Blue, Moonwalk Grey, Melting Silver, and British Racing Green. Clubman seating capacity is 4 People. Clubman mileage is 14 km/l.
Clubman is available in 1 versions and 1 fuel options - Petrol. Petrol models comes with 1998cc engine which generates peak power of 189 bhp .
Clubman competes with MINI Countryman, MINI Cooper and MINI Cooper JCW in India.
MINI Clubman Model List
| Clubman Model | Price | Key Specs |
| --- | --- | --- |
| Cooper S | ₹ 41.90 Lakh | Petrol, 1998 cc, Automatic (DCT) |
Clubman Price
Version
All Versions
City
Not Selected
₹41.90 lakh
Last Recorded Price
MINI Clubman has been discontinued in 2021. We are showing the last known price for Clubman.
MINI Clubman Key Specifications
| | |
| --- | --- |
| Price | ₹ 41.90 Lakh |
| Fuel Type | Petrol |
| Mileage | 14 km/l |
| Seating Capacity | 4 People |
| Warranty | 2 Years (Unlimited KMs) |
| Engine Size | 1998 cc |
| Transmission | Automatic (DCT) |
| Size | 3850 mm L X 1727 mm W X 1414 mm H |
| Fuel Tank | 44 litre |
Clubman Expert Review
Opening
The MINI Clubman is the latest car to join the Mini stable, and was launched in December 2016. The Clubman is essentially a station wagon version of the Mini Cooper. And, this vehicle is targeted at those buyers who prefer their Mini to have a balanced diet of practicality in addition to the inherent distinct styling and performance-oriented nature.
We had the opportunity to drive the Mini Clubman for a few days and here's how it fared.
Appearance Exterior
Just like any other Mini, the Clubman carries-on with the striking design that can be spotted from a distance. Everything from the circular head lamps, a nose that's highlighted in chrome along with the busy design cues of the lower bumper that houses the air dams and fog lamps, all scream exclusivity. However, it is from the profile section that the Clubman begins to stand out from its siblings. You will notice that it is the stretched boot and wheelbase portion that lends the Clubman its estate stance.
And if that wasn't enough, be prepared for the most unique bit of the Clubman. The barn-doors are unmistakably the Clubman's most eye-catching feature. A set of windows, wipers, door handles and tail lamps adorn each door, and they open wide enough for one to load the boot with ease. To add some drama to the rear portion, the twin exhausts clearly portray that this people carrier is no slouch in the performance department.
Appearance Interior
Once you're seated in the Mini Clubman, you will appreciate the characteristic compact and upright windscreen which reminds one of an aeroplane's cockpit. This feel is further accentuated by the cockpit influenced toggle switches. The windows are a tad high but the cabin feels airy thanks to the twin sunroofs. Taking prime position on the centre console is a massive circular screen that keeps you updated on the various functions of the car's settings, navigation and infotainment requirements. Additionally, the lower centre console has enough space for you to store your knick-knacks, two cup-holders and there's even a double decker centre armrest with an in-built mobile holder. However, what needs some 'getting used-to' is the rear split-windscreen that blocks the rear vision.
We felt that the cabin looks very attractive and premium thanks to the eye-catching design that also incorporates some striking grains and superiors fit and finish. There's a lot of soft touch points on the dashboard, centre console and door pads too. Now, despite the all-black interiors, you'll find every detail highlighted by chrome inserts which makes it look classy. Slide into the firm manually-operated front seats, and you will find generous head, shoulder and knee room with lots of lateral support to hold you in place for a snug feel. You also have the option of manually adjusting the lumbar and thigh support for attaining an appropriate seating posture.
At the rear, the bench has lesser contours and can comfortably accommodate two thanks to a perfect backrest angle that's coupled with a decent knee, head and shoulder room. That said, thigh support is in short supply, and squeezing a third passenger would be uncomfortable due to the tall tunnel running through the middle. There's no arm-rest here either. Now this brings us to the Clubman's unique barn-doors. Since the car is low, one doesn't need to lift their baggage much to place it in the square 360-litre boot enclosure. However, you need to watch your head while you bend over to access the boot as we bumped our heads onto the spoiler on more than a few occasions. Nevertheless, this boot can easily swallow two medium sized suitcases and some soft bags.
Features that find their way on to the Mini Clubman are 18-inch alloys with 255/40 section rubber, contrasting roof, DRLs, rain sensing wipers and a twin sunroof. There's also push button start, 60:40 split-folding rear seats, manually adjustable lumbar and thigh support, a multi-function steering wheel, heated external mirrors, Mini's central display with LED ring, two rear wipers (one for each door) and an infotainment system with six speakers, AUX, USB, Bluetooth and navigation. Safety features include eight airbags, tyre pressure warning system, brake-pad wear indicator, child seat ISOFIX attachment with anchorages for up to three ISOFIX child seats, and ABS with EBD and corner braking control
Performance Drive
Under the hood of the Mini Clubman is the 2.0-litre petrol motor that's capable of making 191bhp, along with 280Nm of torque from as low as 1250rpm. This engine works in close association with an eight gear automatic transmission that also comes with paddle shifters behind the steering. Off the mark, there is a wee bit of hesitation from this turbocharged engine, but once past that there's a surge which can be felt at about 1700rpm. Thanks to the enthusiastic nature of this free-revving motor, the mid-range and top-end can get to be quite entertaining. Any keen throttle input is also rewarded with some sporty acoustics from this motor. There are three modes on offer- Sport, Mid and Green which alter the responses from the engine, steering and suspension.
If it's the best performance you're after, 'Sport' is the mode to select and the driver also gets the option to manually configure the settings. Through this, one can opt to isolate the 'Sport' setting to just the engine, only the suspension, or both the engine and suspension. In 'Sport' the engine becomes more responsive as the gearbox is holding a lower gear to feed instant response when the driver pushes the throttle. Gearshifts are much quicker and it automatically upshifts at the 6000rpm red line (6400rpm while manually shifting). We'd like to add that this gearbox also downshifts to the red line. The 'Green' mode, as the name suggests, is the mode to slot into if all you're interested in is the best fuel economy. It also allows the driver to opt for the coasting function.
In this mode, engine responses are a lot more relaxed and the gearbox isn't as quick to shift gears like in the 'Sport' mode. Once the driver gets off the accelerator pedal, the transmission quickly upshifts in a bid to save fuel. On the other hand, the 'Mid' mode strikes a fair balance between the 'Sport' and 'Green' modes by offering the best of both worlds in terms of response and fuel efficiency. If at any point you are not in 'Sport' mode and need an extra dose of power, just tap the gear lever from 'D' to 'S' or use the paddle shifts to get the motor into the power band.
Let's talk about ride and handling now. The Clubman continues with Mini's lineage of offering a spirited drive and hence you will find that the ride is on the stiffer side. It gets adjustable dampers that alter the ride quality depending on the modes selected (Sport, Mid and Green). While 'Sport' mode allows the user to configure the ride to being stiff or not, Mid and Green modes are pre-set by the car maker to not have a stiff setup. At slow speeds and regardless of the mode, going over road imperfections and potholes can be felt within the cabin with a sharp edge.
As the speeds increase, the Clubman absorbs bumps better but there's no doubt that the noise and ride from the low profile tyres amplify the road imperfections. This in-turn keeps you alert and makes you go easy over bumps to prevent a loud thud from filtering into the cabin. Since the Clubman has a longer wheelbase than the regular Mini's, you have to negotiate speed breakers with more caution, and the low profile tyres don't exactly help either. As the driving modes also alter the steering responses, we noticed that the steering got heavier in 'Sport' mode and responses felt a whole lot crisper too. This inadvertently made the car more involving to drive, especially around bends.
Mid and Green modes calm the steering responses and make for a more relaxed driving experience (especially in traffic) thanks to it being a lot lighter too. At the wheel, there's no running away from the fact that you feel like you're driving a longer Mini, and despite the Clubman rolling a bit, the driver is always in control and it doesn't dilute the driving experience by a large margin. A small price to pay for the extra rear seat comfort and boot space over the regular Minis. Furthermore, we noticed that the brakes on the Clubman are good with just about the right amount of feedback from the brake pedal.
Tech Specs
| | |
| --- | --- |
| Make | Mini |
| Model | Clubman |
| Fuel | Petrol |
| Variant | Clubman Cooper S |
| Engine Capacity | 1998cc |
| Max. Power (bhp@rpm) | 191 @ 5000 |
| Max. torque (Nm@rpm) | 280 @ 1250 |
| Gears | eight-speed auto |
| Length mm | 4253 |
| Width mm | 1800 |
| Height mm | 1441 |
| Wheelbase mm | 2670 |
| Fuel Capacity (in litres) | 48 |
| Tyre size | 225/40 R18 |
Features
| | |
| --- | --- |
| Features | |
| 18-inch alloys with 255/40 section rubber | Yes |
| contrasting roof | Yes |
| ABS with EBD and corner braking control | Yes |
| Eight airbags | Yes |
| tyre pressure warning system | Yes |
| brake-pad wear indicator | Yes |
| 60:40 split-folding rear seats | Yes |
| Mini's central display with LED ring | Yes |
| Infotainment system with six speakers, AUX, USB, Bluetooth and navigation | Yes |
Conclusion
Let's stack up what we learnt about the Mini Clubman. Some things that go against it is the absence of electric operation for the seats, a rear split-windscreen that blocks some of the view, seats that are on the firmer side, the absence of a rear armrest, the stiff ride and the high-set windows which tend to restrict the visibility.
On the flipside, buyers will enjoy the unique and feel-special design of the car (both inside and out) plus the barn-doors, twin sunroofs that add an airy feel to the already spacious cabin, adequate boot-space that swells when the seats are folded, an enthusiastic free-revving engine and crisp steering response. If you always wanted to buy the Mini Cooper but felt that it wasn't practical enough, then the Clubman with its spacious cabin and boot is unquestionably the car for you.
Photos By : Kapil Angane
MINI Clubman Variants
Find a list of all 1 petrol versions of MINI Clubman. This table includes MINI Clubman on-road price which covers all costs like RTO and Insurance.
Filter By
Fuel type, Transmission and Seating Capacity
Petrol
Automatic (DCT)
4 Seater
Clubman Versions
Ex-showroom Price
Compare

Petrol, 1998 cc, Automatic (DCT), 14 kmpl

Fuel Type: Petrol
Engine: 1998 cc (Higher engine size helps to generate more power)
Transmission: Automatic (DCT)
Mileage: 14 kmpl (ARAI reported mileage)

₹ 41.90 Lakh

Key Features : Turbocharged, Cruise Control, Push Button Start, Leather Seats, Alloy Wheels
MINI Clubman Discontinued Versions
Note: ALL MINI Clubman Cooper S have been discontinued.
About MINI Clubman
Summary
MINI Clubman Cooper S is available with a range of customisation options to suit individual taste. The five-seat vehicle features the distinctive split rear door design and offers a good 360 – 1,250-litres of boot space.
Exterior
The MINI Clubman Cooper S gets moonwalk grey metallic colour as standard, while the optional colour list includes British racing green, chilli red, melting silver, midnight black, pepper white, starlight blue, thunder grey, white silver, and enigmatic black. Customers can opt from the body-coloured roof and mirror caps, black roof and mirror caps, and white roof and mirror caps. Some of the other standard feature highlights include LED headlights, LED fog lights, rear fog lights, rain sensors, white direction indicator lights, run-flat tyres, and chrome-plated double exhaust tailpipe finisher. Moreover, the vehicle can be had in either silver vent spoke, 17-inch alloy wheels or black net spoke 17-inch alloy wheels.
Interior
The MINI Clubman Cooper S can be had in two interior surface colour options like grey checkered and piano black. The standard feature list includes electric sear adjustment in front with memory function for driver, automatic AC, MINI driving modes, Bluetooth hands-free, lights package, centre armrest, multifunction steering wheel, smokers package, sports seats, velour floor mats and storage compartment package.
In terms of safety, the vehicle offers front airbags, brake assist, crash sensor, ABS, run-flat indicator, dynamic stability control, three-point seat belts, cornering brake control, and warning triangle with the first-aid kit.
Engine and Transmission
The new Mini Clubman Cooper S is powered by a 2.0-litre, four-cylinder petrol engine that produces 189bhp and 280Nm of torque. The engine comes mated to a seven-speed double-clutch Steptronic transmission. The vehicle is capable of sprinting from 0 to 100kmph in 7.2 seconds. The Clubman Cooper S returns a fuel economy of 13.79 kmpl.
Read More
Quick Facts about
MINI Clubman
MINI Clubman, a Hatchback, is available from ₹ 41.90 Lakh in India. MINI offers the latest Clubman in 1 versions in India. The base model Cooper S starts at ₹ 41.90 Lakh in Delhi and the top model Cooper S priced at ₹ 41.90 Lakh in Delhi. If you are looking for 4 seater car then you should consider Clubman.
Clubman comes in 1 Petrol version (s).
The Petrol version comes with 1998cc engine capacity and Automatic (DCT) transmission mode(s). It generates 189 bhp.
MINI Clubman comes in 10 colors which include Pepper White, Chilli Red, Enigmatic Black Metallic, White Silver, Midnight Black, Thunder Grey, Starlight Blue, Moonwalk Grey, Melting Silver, and British Racing Green.
Compare Clubman with Alternatives
| | | | | |
| --- | --- | --- | --- | --- |
| | MINI Clubman | MINI Countryman | MINI Cooper | MINI Cooper JCW |
| Price | ₹ 41.90 Lakh | ₹ 46.00 Lakh | ₹ 40.00 Lakh | ₹ 47.70 Lakh |
| Fuel Type | Petrol | Petrol | Petrol | Petrol |
| Engine Size | 1998 cc | 1998 cc | 1998 cc | 1998 cc |
| Transmission | Automatic (DCT) | Automatic (DCT) | Automatic (DCT) | Automatic (TC) |
| Power | 189 bhp | 189 bhp @ 4400 rpm | 189 bhp @ 5000 rpm | 228 bhp @ 5200 rpm |
| Torque | 280 Nm @ 1250 rpm | 280 Nm @ 1350 rpm | 280 Nm @ 1250 rpm | 320 Nm @ 1450 rpm |
| Safety Rating | - | 5 Star (Euro NCAP) | 4 Star (Euro NCAP) | 4 Star (Euro NCAP) |
| Boot Space | 211 litres | 450 litres | 211 litres | 211 litres |
| Ground Clearance | - | 165 mm | - | - |
| Size | 3850 mm L X 1727 mm W X 1414 mm H | 4299 mm L X 1822 mm W X 1557 mm H | 3850 mm L X 1727 mm W X 1414 mm H | 3850 mm L X 1727 mm W X 1414 mm H |
| Compare | - | Compare Clubman vs Countryman | Compare Clubman vs Cooper | Compare Clubman vs Cooper JCW |
MINI Clubman News
Mini Clubman Cooper S launched in India at Rs 41.90 lakh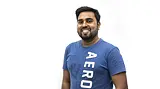 MINI Clubman Cooper S MINI had introduced the Clubman India Summer Red Edition at a starting price of Rs 44.90 lakh (ex-showroom, India). This time around, the British automotive marque has
Mini launches Clubman at Rs 37.90 lakh in India
Mini has rolled the Clubman into the Indian market today at an ex-showroom Delhi price of Rs 37.90 lakh. Mini launches Clubman in India The Clubman is basically an estate or station wagon,
2017 Mini Clubman: What to expect
BMW is all set to launch the 2017 Mini Clubman for the Indian market on December 15. Here's what we are expecting from the big hatchback with an estate-like profile. What to expect from the
Mini Clubman Cooper S Vs Volvo V40 Cross Country: Spec comparison
The Mini Clubman is the latest entrant to the Mini family in India. It is in its second generation and is available in the Cooper S variant. It is a large car for a Mini and is lot more practical and
Mini to launch the Clubman in India tomorrow
Mini will add a new member to its sporty family in the form of the Clubman. Now in its second generation, we will get the Cooper S model of the Clubman. It will be the fourth offering by Mini in
Find New Cars of Your Choice
PRICE RANGE

FUEL TYPE

BODY TYPE

MAKE

MORE
Used MINI Cars
₹ 13.95 Lakh

Starting Price

View All Used MINI Cars