Mercedes-Benz E-Class
The new Mercedes-Benz E-Class, a Sedan from Mercedes-Benz, was launched in India in Mar 2021. E-Class has received 93% rating score from our users. E-Class is preferred for its styling and comfort.
Mercedes-Benz E-Class price starts from ₹ 72.48 Lakh in India. E-Class is available in 6 colours - Designo Hyacinth Red, Polar White, Obsidian Black, High Tech Silver, Mojave Silver, and Selenite Grey. E-Class seating capacity is 5 People. E-Class has received 5 Star (Euro NCAP) safety rating.
E-Class is available in 3 versions and 2 fuel options - Petrol, Diesel. Petrol models comes with 1991cc engine which generates peak power of 194 bhp @ 5500 rpm .
E-Class competes with BMW 5 Series, Mercedes-Benz C-Class and BMW 6 Series GT in India.
Mercedes-Benz E-Class Model List
| E-Class Model | Price | Key Specs |
| --- | --- | --- |
| E 200 Exclusive | ₹ 72.48 Lakh | Petrol, 1991 cc, Automatic (TC) |
| E 220d Exclusive | ₹ 73.48 Lakh | Diesel, 1950 cc, Automatic (TC) |
| E 350d AMG Line | ₹ 87.47 Lakh | Diesel, 2925 cc, Automatic (TC) |
E-Class Price
Version
All Versions
City
Not Selected
Avg. Ex-Showroom price
E-Class starting EMI
₹1,46,959 for 5 Years
Ex-Showroom Price

This price includes GST and any state/city entry tax. However, the ex-showroom price does not include RTO, Insurance, Fast tag, and other accessories cost

₹

0

Registration Charges

Road Tax or registration tax This varies from city to city.

₹

0

Insurance

The insurance cost on CarTrade covers 1-year comprehensive insurance cost with 95% IDV and 3-year third-party insurance cost.
IDV - it is the max amount you will receive if your vehicle is stolen or completely damaged.
Third-party insurance - If you met with an accident with another vehicle, third-party insurance covers cost against damages to the other vehicle or the owner/driver of the other vehicle. It is helpful in the event of an accident by your mistake.
Insurance is mandatory for every vehicle as per the Indian Govt laws.

₹

0

Other Charges

₹

0

On-Road price

The final price you will need to pay to purchase the car in your city. On-road price = ex-showroom price + RTO + Insurance + Fast tag and other accessory charges.

₹

0
Need help with Test Drive, Offers Resale Value, Wait Time or anything else?
Sponsored
Contact dealer for
Test Drives
Offers & Exchange
EMI Options
Insurance
Mercedes-Benz E-Class Key Specifications
| | |
| --- | --- |
| Price | ₹ 72.48 - 87.47 Lakh |
| Fuel Type | Petrol, Diesel |
| Seating Capacity | 5 People |
| Safety Rating | 5 Star (Euro NCAP) |
| Warranty | 3 Years (Unlimited KMs) |
| Engine Size | 1991 cc, 1950 cc, 2925 cc |
| Transmission | Automatic (TC) |
| Size | 5075 mm L X 1860 mm W X 1495 mm H |
| Fuel Tank | 80 litre |
E-Class Expert Review
Why would I buy it?
Rear seat space
Feature list
Why would I avoid it?
Low-speed ride
Not the most dynamic to drive
Engine and Performance
The E-Class 'E200' petrol we have in this review uses a 194bhp/320Nm 2.0-litre turbocharged four-cylinder engine that powers the rear wheels through a nine-speeder auto transmission. Like most petrols, this one's just as refined. But on account of the abundance of power at hand, it's certainly engaging to drive. The fact that it's so potent anywhere in power-band, has the 9G-Tronic gearbox to thank for, partially.
Barring of course the mild lag in kick-down situations, this gearbox smartly makes use of its nine gears to serve just the right amount of oomph when need be. This comes especially handy while pulling off the odd quick-overtake. Plus, with so much torque spread across the revs, we noticed that it cruises easily at triple digits at low RPMs; making mile-munching an effortless affair.
Regardless of whether it's the tight city traffic or the highway duties, we eventually learnt that this Mercedes 9G-Tronic box puts its best foot forward when it's left to quietly do its own thing in the background. With very little wiggle room, there's no need to take control via the paddle shifts unless you're looking to aimlessly set the roads on fire in a limousine.
Needless to say, the E200, too, gets driving modes such as Eco, Comfort, Sport, Sport+, and Individual. And as one toggles from Eco to Sport+, responses get sharper and so does the functioning of stability control, for favourable traction on the surface. Call me daft, but the Sport+ is for me any time and day!
Ride Quality and Handling
It may come as a surprise, but the acclaimed air suspension only makes it to the top-spec E350d variant. As things stand here though, this E200's slow speed ride quality is on the firmer side. But the real downer is the suspension noise that's prominent over a rough patch. Something that doesn't speak well for a Rs 70 lakh plus luxury car. On the contrary, at highway speeds, the firm damping assists the bump absorption tremendously.
And this, coupled with the lengthier footprint, gives the E-Class solid straight-line stability. But the added length was never going to make it a corner carver; especially with comfort as top brass. The steering, as such, has a nice heft to it, but with so much real estate hanging behind you, it's in the best interests that one plans their moves for a comforting drive experience.
Comfort, Convenience, and Features
Since this is the long-wheelbase E-Class, let's talk about the second row first. With an added 140mm over the standard car, one can not only recline the twin rear seats lavishly, the left occupant can push the front passenger seat farther to stretch out even more. Our images also reveal that there's a visibly liberal head- and leg-room for both rear occupants. Another feature that tingles your senses is the removable tablet running the same MBUX user interface as the infotainment system upfront and is perfect for rear-seat passengers to infinitely control the various functions of the car.
Even if it comes to getting behind the wheel of the E200, it won't disappoint. There's this lovely amalgamation of beige upholstery/cabin materials, the beautiful black ash wood trim, and the infinite sums of soft-touch detailing that spell an incantation on your mind. Fit and finish, along with ergonomics too, is simply top class. The seats themselves, are in a class of their own, and once in a while, you can't help but think how well they cocoon your driver!
But till we get bored of it, the second biggest highlight of the E-Class after rear seat comfort has to be the dual 12.3-inch full HD displays that sport the latest MBUX infotainment system on the left and the instrument cluster on right. In short, they're simply brilliant, with pristine graphics, are extremely customisable, have excellent processing speeds and quick touch responses. What's more, all controls are via the steering wheel.
While most of these also hold for the infotainment touchscreen display on the left, it can be also accessed via the touchpad and voice commands, plus, it is Apple CarPlay/Android Auto compatible too. Some MBUX functions include the mobile app 'Mercedes Me' functionalities such as pre-cooling or pre-heating the cabin, choose the ambient light shade, music control, emergency call services, and also honking if you're trying to locate your car in a parking lot. There's also Google Home and Alexa support!
Safety Features
As regards the safety net on the E-Class, it gets active brake assist, auto parking assistant, 360-degree camera (AMG line only), 'Pre-Safe' noise dampening protection for your ears, and tyre pressure monitoring. Also, all versions of the E-Class get seven airbags, ISOFIX child seat mounting points, ABS with EBD, traction control, and an electronic stability program.
Exterior
In its 2021 avatar, the E-Class gets a new face that comprises the multi-element LED units and the large hood with edgy ridges that are also visible from the driver's seat. The grille too is all-new and similar to the Panamericana grille that's seen on Merc's more performance-oriented models. In profile, nothing much has changed in this E-Class other than the double-spoke alloys and large ring of chrome around the glass area. At the rear, the biggest updates are the wraparound tail lights with internals that look gorgeous when lit up, and the abundance of bling (chrome) that can even put the jewellery trade to shame. Well, that's just about the top and bottom of it.
Conclusion
In its fifth-generation avatar, the E-Class was always a competent package. But with this facelift, its strengths have multiplied, making it a stronger contender even before one accounts for the shattering rear seat space owing to the long-wheelbase chassis. With a price tag that ranges from Rs 74.12 to Rs 95.81 lakh (OTR Mumbai, petrol/diesel), the E-Class is one Merc that makes sense for those who want a lot more than the C-Class, but don't want to dig deep into their pockets while at it.
Photography: Kaustubh Gandhi
Mercedes-Benz E-Class Variants
Find a list of all 1 petrol and 2 diesel versions of Mercedes-Benz E-Class. This table includes Mercedes-Benz E-Class on-road price which covers all costs like RTO and Insurance.
Filter By
Fuel type, Transmission and Seating Capacity
Petrol
Diesel
Automatic (TC)
5 Seater
E-Class Versions
Ex-showroom Price
Compare

Petrol, 1991 cc, Automatic (TC)

Fuel Type: Petrol
Engine: 1991 cc (Higher engine size helps to generate more power)
Transmission: Automatic (TC)


₹ 72.48 Lakh

Key Features : Turbocharged, 7 Airbags, Sunroof, Cruise Control, Push Button Start

Diesel, 1950 cc, Automatic (TC)

Fuel Type: Diesel
Engine: 1950 cc (Higher engine size helps to generate more power)
Transmission: Automatic (TC)


₹ 73.48 Lakh

Key Features : Turbocharged, 7 Airbags, Sunroof, Cruise Control, Push Button Start

Diesel, 2925 cc, Automatic (TC)

₹ 87.47 Lakh

Extra Features over Exclusive versions : Leather Seats, Wireless Charger, Alloy Wheels, Steering Mounted Controls, Touch-screen Display
Mercedes-Benz E-Class Price in India
Mercedes-Benz E-Class Images
About Mercedes-Benz E-Class
Summary
Mercedes-Benz has introduced the E-Class facelift in India, with prices ranging from Rs 63.60 lakh to Rs 80.90 lakh (ex-showroom). The model, which is part of 15 products to be launched by the brand in India this year, is available in two variants that include Expression and Exclusive.
Exterior
Visual updates to the new Mercedes-Benz E-Class facelift include a reworked fascia that includes a reworked bumper, new grille, and redesigned LED headlamps. Changes to the side profile are limited to new 17-inch alloy wheels while the posterior receives a new set of tail lights, in-line with the family design. The model is offered in six colours such as Designo Hyacinth Red, Polar White, Obsidian Black, High Tech Silver, Mojave Silver, and Selenite Grey.
Interior
Inside, the 2021 Mercedes-Benz E-Class facelift comes equipped with the new MBUX infotainment system, 'Hey Mercedes' voice command feature, two USB ports, and a rear-centre console touchscreen. Also on offer is increased space for the rear seat occupants. Safety features on the model include seven airbags, ABS with EBD, ESP, TPMS, parking assist with Parktronic, active brake assist, and a 360-degree camera.
Powertrains
Under the hood, the Mercedes-Benz E-Class facelift will be available with the same engine options that includes the 2.0-litre petrol motor, the 2.0-litre diesel motor, and the 3.0-litre diesel mill. A nine-speed automatic transmission is standard across the range.
Read More
User Reviews for E-Class
Whats Good

The ability to be stable at almost all the speeds that it is capable of.

What Can Improve

The life of plastics used in the electrical switches is unlikely to match the rest of the car.

An engineering marvel in terms of design and execution.

Whats Good

Creamy engine, sumptuous seats, mind blowing, air conditioning and a commanding driving position.

What Can Improve

A little bit of body work and suspension.

Whats Good

The Build Quality of the body ! It is more than 17 years old and has covered over 107000 kilometers and age is showing only in very few of the perishable rubber parts. Metal parts like door latches and hinges do not show any signs of having been used over Indian roads as they are free from rattle or squeak. The doors and boot close with a reassuring thump of solidity, and the hood is very well counterbalanced with a facility to open it upright. There is adequate legroom for the rear seat passengers even if there is a tall person in the front seat who has pushed the bucket seat to its rear limits. The rear seat has an arm rest and the headrests can be dropped at the flick of a switch on the dashboard to increase the rear view visibility. All the windows are electrically operated and the rear switches have a child lock provision up in the front console, which has a generous dose of wood panelling. Instrumentation is comprehensive and flawless, there are numerous warning lights which all come on when the switch key is turned on and shut off after the engine comes to life indicating that all systems are fine, particularly interesting is the failed lamp indication which tell you if an exterior lamp has failed. The park lamps can be switched on for the side which is away from the kerb depending on which side of the road the car you have parked the car. The large single wiper has an eccentric gearing mechanism so that the wiper blade moves in a fashion where it extends to reach the corners and retracts as it passes the roof line, providing a very large sweep of the blade.

What Can Improve

As the car is out of production, I do not think anything can improve. However I had two electrical failures, one a failure of power supply to the air-conditioner blower due to a breakage in the conducting wire within the harness. The second was a light switch failure, due to just one of the internal plastic components crumbling to bits - more reliable material alternatives may not have caused an age related failure. This I consider a negative for the reliability factor - causing a potential safety hazard - whereas the entire design of the same car has passenger safety and reliability as the prime concerns of the the Three-Pointed Star Brand.

I would consider this car a timeless beauty. The fact that the shape and outline emerged in the mid-eighties and lasted over a decade before being replaced due to a compulsive need to bring out a newer shape though unwarranted. If any enthusiast is contemplating acquiring a Classic Mercedes -Benz, I would wholeheartedly recommend scouting for a W124 and not any other model even if it is a quarter of a century old and needs to be restored. The car is a value for money proposition !

I got a chance to test drive the new Mercedes Benz E Class E200 CGI, which was launched a while back in India. I couldn't find one flaw in this premium luxury sedan, while I was driving. Fuel economy could be improved; however, it is still sufficient considering the type of car. On the other hand, the car delivers better mileage on the highways. Whenever you talk about a Mercedes Benz model, it is bound that the car will have superb equipment. The E200 lives up to the brand name and is exactly what one might expect in a model like that. I was bowled over with the car's interior equipment like adjustable seats, steering and mirrors with programmable memory, auto dimming mirror, power windows with obstructions sensors and roller sun-blind. The car comes with automatic climate control system that is accompanied with separate air-vents for providing superior comfort to rear seat passengers. I always give importance to a car with optimum level of safety features. However, this premium luxury sedan provides more than just optimum equipment. Apart from all standard features, the car has integral safety concept, acceleration skid control, advanced parking guidance, rain-sensing wipers and adaptive high beam assist.

The Mercedes E220D is from W124 series, the W124 family are considered one of best cars made by MB, over engineered, bulletproof build, superb suspension, easy availability and reasonably priced parts (for an MB), limited electronics, easily servicable as there are many garages that are competent in taking care of these cars.Handles very well and gives a comfortable ride. These cars are big garage space and parking is a bit of a problem.
View All E-Class User Reviews
Write Review
E-Class FAQs
Mercedes-Benz E-Class comes with a 1991 cc Petrol engine and the price starts at ₹ 72.48 Lakh in Delhi. Whereas BMW 5 Series comes with a 1998 cc Petrol engine and starts with a price tag of ₹ 64.49 Lakh in Delhi. You can
compare Mercedes-Benz E-Class and BMW 5 Series
and chose the right car for you.
Mercedes-Benz offers 3 years warranty on Mercedes-Benz E-Class with all offered 3 versions.
Quick Facts about
Mercedes-Benz E-Class
Mercedes-Benz E-Class, a Sedan, is available from ₹ 72.48 - 87.47 Lakh in India. Mercedes-Benz offers the latest E-Class in 3 versions in India. The base model E 200 Exclusive starts at ₹ 72.48 Lakh in Delhi and the top model E 350d AMG Line priced at ₹ 87.47 Lakh in Delhi. If you are looking for 5 seater car then you should consider E-Class.
E-Class comes in 1 Petrol version (s) and 2 Diesel version (s).
The Petrol version comes with 1991cc engine capacity and Automatic (TC) transmission mode(s). It generates 194 bhp @ 5500 rpm.
The Diesel version comes with 1950cc engine capacity and Automatic (TC) transmission mode(s). It generates 192 bhp @ 3800 rpm. Another diesel version comes with 2925cc engine capacity and Automatic (TC) transmission mode(s). It generates 282 bhp @ 3400 rpm.
Mercedes-Benz E-Class comes in 6 colors which include Designo Hyacinth Red, Polar White, Obsidian Black, High Tech Silver, Mojave Silver, and Selenite Grey.
Compare E-Class with Alternatives
| | | | | |
| --- | --- | --- | --- | --- |
| | Mercedes-Benz E-Class | BMW 5 Series | Mercedes-Benz C-Class | BMW 6 Series GT |
| Price | ₹ 72.48 Lakh | ₹ 64.49 Lakh | ₹ 57.20 Lakh | ₹ 69.89 Lakh |
| Fuel Type | Petrol | Petrol | Petrol | Petrol |
| Engine Size | 1991 cc | 1998 cc | 1496 cc | 1998 cc |
| Transmission | Automatic (TC) | Automatic (TC) | Automatic (TC) | Automatic (TC) |
| Power | 194 bhp @ 5500 rpm | 248 bhp @ 5200 rpm | 201 bhp @ 5800 rpm | 255 bhp @ 5000 rpm |
| Torque | 320 Nm @ 1650 rpm | 350 Nm @ 1450 rpm | 300 Nm @ 1800 rpm | 400 Nm @ 1550 rpm |
| Safety Rating | 5 Star (Euro NCAP) | 5 Star (Euro NCAP) | Not Tested | 5 Star (Euro NCAP) |
| Boot Space | 540 litres | 530 litres | - | 610 litres |
| Ground Clearance | - | - | - | 138 mm |
| Size | 5075 mm L X 1860 mm W X 1495 mm H | 4963 mm L X 1868 mm W X 1467 mm H | 4751 mm L X 1820 mm W X 1437 mm H | 5091 mm L X 1902 mm W X 1538 mm H |
| Compare | E-Class base vs top model | Compare E-Class vs 5 Series | Compare E-Class vs C-Class | Compare E-Class vs 6 Series GT |
Mercedes-Benz E-Class Colors
Mercedes-Benz E-Class Videos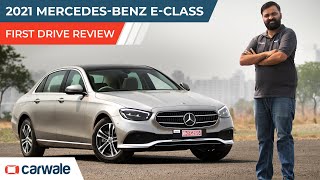 2021 Mercedes-Benz E-Class E200 Petrol Review | Features Engine and Comfort Explained | CarWale
03/24/2021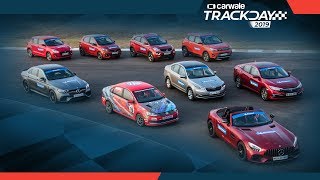 TrackDay- Swift | XUV300 | Civic | VW Vento - CarWale
04/25/2019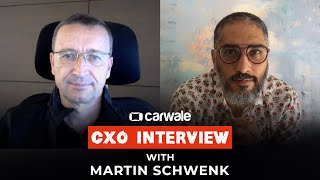 10 Questions | Managing Director and CEO Mercedes-Benz India Martin Schwenk | CarWale CXO Interview
06/09/2020
Mercedes-Benz E-Class News
Mercedes-Benz India to hike prices of its cars from 1 April, 2022
Mercedes-Benz will increase prices of its cars by up to three per cent.
Mercedes-Benz E63 S AMG 4MATIC is available in India at Rs 1.70 crore
The most high-performance E-Class AMG has been relaunched in India and is now gets a new engine and gearbox option.
Mercedes-Benz extends warranty and service to 30 June, 2021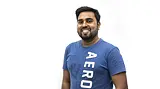 Read below to learn more about the applicable service extensions –
Mercedes-Benz India retails 8,958 cars; sales surge by 79 per cent
Mercedes-Benz India has delivered 8,958 units from January to September 2021.
Mercedes-Benz E53 AMG 4MATIC launched in India at Rs 1.02 crore
It's the mid-level AMG model and is powered by a 3.0-litre inline six
Find New Cars of Your Choice
PRICE RANGE

FUEL TYPE

BODY TYPE

MAKE

MORE
Used Mercedes-Benz Cars
₹ 14.5 Lakh

Starting Price

View All Used Mercedes-Benz Cars