Toyota Prius
The Toyota Prius, a Sedan from Toyota, was launched in India in Feb 2017.
Toyota Prius price starts from ₹ 45.43 Lakh in India. Prius is available in 7 colours - Emotional Red, Super White, White Pearl Crystal Shine, Silver Metallic, Grey Metallic, Attitude Black Mica, and Dark Blue Mica Metallic. Prius seating capacity is 5 People. Prius mileage is 23.91 km/l.
Prius is available in 1 versions and 1 fuel options - Hybrid (Electric + Petrol). Hybrid (Electric + Petrol) models comes with 1798cc engine which generates peak power of 121 bhp @ 5200 rpm .
Prius competes with Toyota Camry, Hyundai Ioniq 5 and Mercedes-Benz A-Class Limousine in India.
Toyota Prius Model List
| Prius Model | Price | Key Specs |
| --- | --- | --- |
| 1.8 Z8 CVT | ₹ 45.43 Lakh | Hybrid (Electric + Petrol), 1798 cc, Automatic (CVT) |
DISCONTINUED
DISCONTINUED
DISCONTINUED
DISCONTINUED
DISCONTINUED
DISCONTINUED
DISCONTINUED
DISCONTINUED
Prius Price
Version
All Versions
City
Not Selected
₹45.43 lakh
Last Recorded Price
Toyota Prius has been discontinued in 2020. We are showing the last known price for Prius.
Toyota Prius Key Specifications
| | |
| --- | --- |
| Price | ₹ 45.43 Lakh |
| Fuel Type | Hybrid (Electric + Petrol) |
| Mileage | 23.91 km/l |
| Seating Capacity | 5 People |
| Warranty | 3 Years or 100000 km |
| Engine Size | 1798 cc |
| Transmission | Automatic (CVT) |
| Size | 4540 mm L X 1760 mm W X 1490 mm H |
| Fuel Tank | 43 litre |
Prius Expert Review
Opening
Meet the car that put hybrids on the map, the Toyota Prius. In its fifth generation, it has evolved into a car that's more palatable to look at and easier to live with. In India, the car retails at just under Rs 40 lakh ex-showroom in Delhi and goes head-on against the Honda Accord Hybrid and the likes of the entry-level Mercedes C-Class. So, it is expensive. The question then is – despite the low emissions, higher fuel economy and the politically correct statement it makes, is it worth the money one spends on it?
Appearance Exterior
As we mentioned earlier, the new Prius is a nicer looking car now. It still looks distinct and futuristic, but it's less geeky than before. It has also grown in size and with bolder design lines, it has a more commanding presence as well. The head and tail lamp designs are unique but agreeable, and the overall silhouette of the Prius is that of a car designed exclusively in the wind tunnel. So, it's less squat and intimidating, and more about flowing lines.
Appearance Interior
As with the exterior, the new Prius' insides are distinctive too. The dashboard is curved and layered; the instrument binnacle is centrally mounted; and there's some glossy white plastic in here, which is rare in cars these days. Two items dominate the driver interface – the central instrumentation and the large touchscreen display on the central console.
The central console unit doubles up as your infotainment unit as well as one that shows what the car's drivetrain is up to. The instrument binnacle – a colour unit – also shows what the drivetrain is up to. But additionally, it judges your driving; it tells you whether the aircon unit is concentrating on the driver or the rest of the car; and what drive mode one is using.
There's decent space on offer inside the new Prius too. The rear knee and shoulder room is good for three average sized adults, but the headroom thanks to that streamlined roof shape is a little tight. The seats however are large, cushy and comfortable even for longer jaunts.
As far as equipment goes, with keyless entry and start, digital climate control, a multifunctional steering and reversing camera besides HUD, the Prius is reasonably well loaded. It also comes with seven airbags, ESP, ABS and a crash structure that has helped it earn a 5-star safety rating. What its interior lacks however, is the premium feel that the car's price demands. Right from the choice of plastic, fabric or even the fonts and display on the central screen, it seems like they belong to a car which sells at half the price.
Performance Drive
Being a hybrid, the new Prius has two power sources working for it. The first is a conventional 1.8-litre petrol engine that's only good for less than 100bhp. Then there's a synchronous motor with around 70bhp on tap that works with and without the engine to power the Prius.
In EV mode, it's just the motor that powers the Prius. Not surprisingly then, the progress is mellow and if you use too much throttle to go faster, the EV mode simply turns off. There are three other modes to choose from as well that utilise both the engine and the motor. Eco is for those chasing fuel economy. It blunts throttle response making the progress slow and boring. It is best used in bumper-to-bumper traffic. In Sport mode not only is the throttle response crisper and more alert, the car feels lighter and more drivable too. It was our default choice for the most part. As for Normal, well, it just treads middle ground.
But, no matter what mode you choose, the Prius is always a quiet, unhurried and relaxing drive. The controls are light, the visibility is good, the engine refinement is top class and even the CVT goes about its business unobtrusively; till you stamp on the throttle that is, then it's just unnecessary noise. The Prius also has an absorbent low speed ride and with enough travel, the ride rarely gets lumpy or uncomfortable.
Handling though isn't a Prius strongpoint. It has good initial turn in, but when its near 1800kg weight comes into the picture along with a soft suspension and a mute steering, it doesn't make for a fun car to drive. Braking, thanks to the regenerative setup, doesn't feel natural either. In fact, many would find the brakes lacking in initial bite, and the progression and feel won't feel as good as conventional braking systems either.
Tech Specs
| | |
| --- | --- |
| Make | Toyota |
| Model | Prius |
| Fuel | Petrol hybrid |
| Variant | Hybrid |
| Engine Capacity | 1798cc / 53kw motor |
| Max. Power (bhp@rpm) | 97bhp @ 5200 / 72bhp |
| Max. torque (Nm@rpm) | 142Nm @ 3600 / 163Nm |
| Gears | CVT |
| Length mm | 4540 |
| Width mm | 1760 |
| Height mm | 1490 |
| Wheelbase mm | 2700 |
| Fuel Capacity (in litres) | 43 |
| Tyre size | 195/65 R15 |
Features
| | |
| --- | --- |
| Features | |
| 7 airbags | Yes |
| Head-up display | Yes |
| Apple CarPlay / Android Auto | No |
| Rear AC vents | No |
| LED DRLs | Yes |
| Reversing camera | Yes |
| Music system with USB, aux, four speakers | Yes |
| ABS with EBD | Yes |
| Keyless entry & start | Yes |
Competition All Specs
Specifications
Toyota
Prius

Honda
Accord

Variant
Hybrid
Hybrid
Fuel
Petrol hybrid
Petrol hybrid
Engine Capacity
1798cc / 53kw motor
1993cc / motor
Max. Power (bhp)
97bhp @ 5200 / 72bhp
145 @ 6200 / 184
Max. torque (Nm)
142Nm @ 3600 / 163Nm
175 @ 4000 / 315
Gears
CVT
E-CVT
Length mm
4540
4933
Width mm
1760
1849
Height mm
1490
1464
Wheelbase mm
2700
2776
Fuel Capacity (in litres)
43
60
Tyre size
195/65 R15
235/45 R18
Conclusion
With the GST regime showing a step motherly treatment towards hybrids – these are being taxed at the same level as luxury yachts and personal airplanes at a total of 43 per cent even though these are greener than most other conventional cars – the new Toyota Prius clearly has an uphill task in India. What's more, the Prius' pricing as a result is similar to the likes of the Mercedes C-Class. Now, the only reason one would choose a Toyota over a Mercedes in this case is if they are truly concerned about the environment. And that crowd is a limited one.
Photos By : Kapil Angane
Toyota Prius Variants
Find a list of all 1 hybrid (electric + petrol) versions of Toyota Prius. This table includes Toyota Prius on-road price which covers all costs like RTO and Insurance.
Filter By
Fuel type, Transmission and Seating Capacity
Hybrid (Electric + Petrol)
Automatic (CVT)
5 Seater
Prius Versions
Ex-showroom Price
Compare

Hybrid (Electric + Petrol), 1798 cc, Automatic (CVT), 23.91 kmpl

Fuel Type: Hybrid (Electric + Petrol)
Engine: 1798 cc (Higher engine size helps to generate more power)
Transmission: Automatic (CVT) (In an automatic car, there are no gears or clutch, so the driver just needs to handle the brake and accelerator. It is really helpful when you are driving in peak traffic)
Mileage: 23.91 kmpl (ARAI reported mileage)

₹ 45.43 Lakh

Key Features : 7 Airbags, Cruise Control, Push Button Start, Leather Seats, Ventilated Seats
Toyota Prius Discontinued Versions
Note: ALL Toyota Prius 1.8 Z8 CVT have been discontinued.
About Toyota Prius
Summary
The Toyota Prius is world famous for its green endorsements. Toyota's highest selling hybrid car is being offered to Indian buyers for almost a decade. Toyota had showcased the latest generation of the Prius at the Auto Expo 2016 and has finally introduced the fourth generation car in India an year after its introduction in American markets.
As for the Indian market, the closest competitor to the Prius is the Honda Accord Hybrid in terms of pricing as both of them are CBUs. We expected the VW Passat GTE to come in by now, but from the looks of it, the Prius will only have a two-way battle for someone who wants more exclusivity than the Camry Hybrid.
Exterior
The new Toyota Prius was the first vehicle to use the new Toyota New Global Architecture (TNGA) platform. The new Prius takes a leap ahead in terms of technology, but when it comes to styling we aren't really sure. The Prius does follow the latest trends in Japanese car design but for other markets, it seems to be too angular and busy. The boomerang-like headlamps, vertical LED fog lamps and a snout-like front bumper can best be called futuristic by all standards. Moving on to the side, it is a four-door coupe with a sloping roofline that blends into the notchback. The cabin seems spacious for four with enough headroom in the back. The rear also gets the boomerang-like lamps with LEDs flowing down from the top of the boot. The creases and cuts toe the alien-design line from the front. As for the dimensions, the new Prius is 60mm longer, 15mm wider and 20mm lower than the old Prius.
Interior
The dashboard is a geek paradise with its many buttons, screens and warning lights. The speedometer is digital and the infotainment system is touchscreen. The infotainment system can be connected to your phone via Bluetooth and gets the latest software like Apple Car Play, Android Auto and MirrorLink. Dual-zone automatic climate control, automatic headlamps, cruise control and automatic climate control are standard. It gets airbags, an electronic stability programme with emergency braking.
Engine and Gearbox
The Prius is a hybrid and has a 1.8-litre four cylinder petrol engine paired with electric motors to make up its powertrain. While the setup is same as before, the engine has been tuned for better efficiency. The batteries have a higher energy density and the motors are smaller. The efficiency has improved by almost 10 per cent and Toyota expects the Prius to deliver 40kmpl.
Mileage
The 1798 cc Petrol - powered variant delivers a fuel economy of 21 kmpl in city and 23 kmpl on highways
Read More
Prius FAQs
Toyota Prius comes with a 1798 cc Hybrid (Electric + Petrol) engine and the price starts at ₹ 45.43 Lakh in Delhi. Whereas Toyota Camry comes with a 2487 cc Hybrid (Electric + Petrol) engine and starts with a price tag of ₹ 45.25 Lakh in Delhi. You can
compare Toyota Prius and Toyota Camry
and chose the right car for you.
Toyota offers warranty for first 100000 km with all offered 1 versions. However, warranty expires after 3 years even if km is not achieved.
Quick Facts about
Toyota Prius
Toyota Prius, a Sedan, is available from ₹ 45.43 Lakh in India. Toyota offers the latest Prius in 1 versions in India. The base model 1.8 Z8 CVT starts at ₹ 45.43 Lakh in Delhi and the top model 1.8 Z8 CVT priced at ₹ 45.43 Lakh in Delhi. If you are looking for 5 seater car then you should consider Prius.
Toyota Prius comes in 7 colors which include Emotional Red, Super White, White Pearl Crystal Shine, Silver Metallic, Grey Metallic, Attitude Black Mica, and Dark Blue Mica Metallic.
Compare Prius with Alternatives
| | | | | |
| --- | --- | --- | --- | --- |
| | Toyota Prius | Toyota Camry | Hyundai Ioniq 5 | Mercedes-Benz A-Class Limousine |
| Price | ₹ 45.43 Lakh | ₹ 45.25 Lakh | ₹ 45.95 Lakh | ₹ 41.99 Lakh |
| Fuel Type | Hybrid (Electric + Petrol) | Hybrid (Electric + Petrol) | Electric | Petrol |
| Engine Size | 1798 cc | 2487 cc | - | 1332 cc |
| Transmission | Automatic (CVT) | Automatic (CVT) | Automatic | Automatic (DCT) |
| Power | 121 bhp @ 5200 rpm | 176 bhp @ 5700 rpm | - | 161 bhp @ 5500 rpm |
| Torque | 142 Nm | 221 Nm @ 3600 rpm | - | 250 Nm @ 1620 rpm |
| Safety Rating | - | 5 Star (ASEAN NCAP) | 5 Star (Euro NCAP) | 5 Star (Euro NCAP) |
| Boot Space | - | - | 531 litres | 405 litres |
| Ground Clearance | - | - | 163 mm | - |
| Size | 4540 mm L X 1760 mm W X 1490 mm H | 4885 mm L X 1840 mm W X 1455 mm H | 4635 mm L X 1890 mm W X 1625 mm H | 4549 mm L X 1796 mm W X 1446 mm H |
| Compare | - | Compare Prius vs Camry | Compare Prius vs Ioniq 5 | Compare Prius vs A-Class Limousine |
Toyota Prius News
Toyota plans to introduce 10 EVs by the early 2020s
Toyota has revealed their plans to offer every model, including the Lexus line-up, in their portfolio with electrification tech by 2025. While this means that the brand will have to essentially ramp
2017 World Green Car of the Year title awarded to Toyota Prius Prime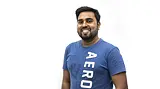 The new Toyota Prius Prime has been awarded the 2017 World Green Car title at the 2017 New York International Auto Show. This is the second consecutive year that Toyota claimed the World Green Car
New Toyota Prius: What to expect
The second generation of the Pruis hybrid was launched in India in 2010. The hybrid failed to impress the Indian car buyers and had a miserable sales. But after the Camry hybrid, Toyota might bring
Reduction in GST for hybrid cars is being considered
When Finance Minister announced a 43 per cent GST for hybrid cars, many manufacturers were unhappy with the new policy. Subsequently, a few of them approached the GST council to request them to
Toyota unveils next generation Prius PHV for Japan
The Japanese market has got a new green car in the form of the next-generation Prius PHV. The car was launched a few days ago and sports the latest Toyota design and technology. It is the fourth
Find New Cars of Your Choice
PRICE RANGE

FUEL TYPE

BODY TYPE

MAKE

MORE