Nissan GT-R
The new Nissan GT-R, a Coupe from Nissan, was launched in India in Jan, 2016. GT-R has received 91% rating score from our users. GT-R is preferred for its Performance and Styling.
Nissan GT-R price starts from ₹ 2.12 Crore in India. GT-R is available in 7 colours - Katsura Orange, Pearl Black, Gun Metallic, Ultimate Silver, Daytona Blue, Vibrant Red, Storm White. GT-R seating capacity is 4 People. GT-R mileage is 8.4 km/l. GT-R has received Not Tested safety ratings.
GT-R is available in 1 versions and 1 fuel options(s) - Petrol. Petrol models comes with 3799cc engine which generates peak power of 570 bhp @ 6800 rpm .
GT-R competes with BMW M8, Lexus LC 500h and Audi RS7 Sportback in India.
Nissan GT-R Model List
| GT-R Model | Price | Key Specs |
| --- | --- | --- |
| Premium | ₹ 2.12 Crore | Petrol, 3799 cc, Automatic (DCT) |
GT-R Price
Version
All Versions
City
Not Selected
Avg. Ex-Showroom price
GT-R starting EMI
₹4,30,676 for 5 Years
Ex-Showroom Price

This price includes GST and any state/city entry tax. However, the ex-showroom price does not include RTO, Insurance, Fast tag, and other accessories cost

₹

0

Registration Charges

Road Tax or registration tax This varies from city to city.

₹

0

Insurance

The insurance cost on CarTrade covers 1-year comprehensive insurance cost with 95% IDV and 3-year third-party insurance cost.
IDV - it is the max amount you will receive if your vehicle is stolen or completely damaged.
Third-party insurance - If you met with an accident with another vehicle, third-party insurance covers cost against damages to the other vehicle or the owner/driver of the other vehicle. It is helpful in the event of an accident by your mistake.
Insurance is mandatory for every vehicle as per the Indian Govt laws.

₹

0

Other Charges

₹

0

On-Road price

The final price you will need to pay to purchase the car in your city. On-road price = ex-showroom price + RTO + Insurance + Fast tag and other accessory charges.

₹

0
Need help with Test Drive, Offers Resale Value, Wait Time or anything else?
Sponsored
Contact dealer for
Test Drives
Offers & Exchange
EMI Options
Insurance
Nissan GT-R Key Specifications
| | |
| --- | --- |
| Price | ₹ 2.12 Crore |
| Fuel Type | Petrol |
| Mileage | 8.4 km/l |
| Seating Capacity | 4 People |
| Safety Rating | Not Tested |
| Warranty | 3 Years or 100000 km |
| Engine Size | 3799 cc |
| Transmission | Automatic (DCT) |
| Size | 4710 mm L X 1895 mm W X 1370 mm H |
| Fuel Tank | 74 litre |
| Ground Clearance (mm) | 110 mm |
About Nissan GT-R
Summary
Considered by many to be a Porsche 911 killer at the time of its launch, the Nissan GT-R has evolved to become one of the fastest and yet highly practical supercars of all time. What's even more impressive is the fact that developments on this all-wheel drive coupe have never really slowed down, with Nissan introducing yearly updates with more power and upgraded mechanicals. Also known as the Godzilla, the GT-R has finally arrived in India.
The Nissan GT-R pits itself against the Porsche 911 Turbo, the Maserati GT, the Jaguar F-type R Coupe and the Aston Martin V8 Vantage in India. It competes with the Porsche for being one of the easiest supercars to live with, even daily.
Exterior
The GT-R is all about sheer speed. As a result, from the overall design to the smallest details, Nissan has focused on keeping the design as aerodynamic as possible. While the uninspiring look of the front-end isn't the most impressive piece of design in the supercar world, the GT-R makes up for it with its jet fighter-style canopy, striking multi spoke alloys and that massive rear wing. Lastly, the signature Skyline look at the rear is courtesy the traditional four-ring taillights, while air flow below the vehicle is handled by the carbon fibre underbody diffuser.
Interior
Given its legacy, it comes as no surprise that the interior of the R35 generation GT-R is a tech-fest full of computers and high-tech sensors monitoring even the tiniest movements of the car. The dashboard is dominated by a massive screen that displays all the functions of the car. The GT-R may be termed as a four-seater but it essentially features a 2+2 configuration, meaning, the rear seats are best reserved only for short journeys.
The safety net in the GT-R consists of six airbags, body construction with impact absorbing zones, vehicle dynamic control, traction control and of course ABS and EBD.
Engine and Gearbox
The GT-R is powered by a 3.8-litre V6 engine. Now it may not sound like a lot in the supercar space, however, Nissan has backed this highly advanced engine with two turbochargers. The end result is 542bhp of power and 612Nm of torque. All of that grunt is delivered on to the road via a 6-speed automatic gearbox and what's probably the most effective all-wheel drive system ever. The super advanced all-wheel drive system in the GT-R allows this 1.8-tonne vehicle to accelerate from 0-100kmph in well under 3 seconds and gives it immense grip around the corners.
Mileage
The 3799 cc Petrol - powered variant delivers a fuel economy of 8 kmpl in city and 10 kmpl on highways.
Read More
Nissan GT-R Variants
Find a list of all 1 petrol versions of Nissan GT-R. This table includes on-road price which covers all costs like RTO and Insurance.
Filter By
Fuel type, Transmission and Seating Capacity
Petrol
Automatic (DCT)
4 Seater
GT-R Versions
Ex-showroom Price
Compare

Petrol, 3799 cc, Automatic (DCT), 8.4 kmpl

Fuel Type: Petrol
Engine: 3799 cc (Higher engine size helps to generate more power)
Transmission: Automatic (DCT)
Mileage: 8.4 kmpl (ARAI reported mileage)

₹ 2.12 Crore

Key Features : 6 Airbags, Cruise Control, Push Button Start, Leather Seats, Steering Mounted Controls
Nissan GT-R Price in Popular Cities
Quick Facts about
Nissan GT-R
Nissan GT-R, a Coupe, is available from ₹ 2.12 Crore in India. Nissan offers the latest GT-R in 1 versions in India. The base model Premium starts at ₹ 2.12 Crore in Delhi and the top model Premium priced at ₹ 2.12 Crore in Delhi. If you are looking for 4 seater car then you should consider GT-R.
GT-R comes in 1 Petrol version (s).
The Petrol version comes with 3799cc engine capacity and Automatic (DCT) transmission mode(s). It generates 570 bhp @ 6800 rpm.
Nissan GT-R comes in 7 colors which include Katsura Orange, Pearl Black, Gun Metallic, Ultimate Silver, Daytona Blue, Vibrant Red, Storm White.
Read More
Read Less
Compare GT-R with Alternatives
| | | | | |
| --- | --- | --- | --- | --- |
| | Nissan GT-R | BMW M8 | Lexus LC 500h | Audi RS7 Sportback |
| Price | ₹ 2.12 Crore | ₹ 2.23 Crore | ₹ 2.19 Crore | ₹ 2.23 Crore |
| Fuel Type | Petrol | Petrol | Hybrid (Electric + Petrol) | Petrol |
| Engine Size | 3799 cc | 4395 cc | 3456 cc | 3996 cc |
| Transmission | Automatic (DCT) | Automatic (TC) | Automatic (CVT) | Automatic (TC) |
| Power | 570 bhp @ 6800 rpm | 591 bhp @ 6000 rpm | 295 bhp @ 6600 rpm | 591 bhp @ 6000 rpm |
| Torque | 637 Nm @ 3600 rpm | 750 Nm @ 1800 rpm | 350 Nm @ 5100 rpm | 800 Nm @ 2050 rpm |
| Safety Rating | Not Tested | Not Tested | Not Tested | 5 Star (Euro NCAP) |
| Boot Space | 315 litres | 420 litres | 132 litres | 535 litres |
| Ground Clearance | 110 mm | 130 mm | 140 mm | - |
| Size | 4710 mm L X 1895 mm W X 1370 mm H | 4867 mm L X 1907 mm W X 1362 mm H | 4770 mm L X 1920 mm W X 1345 mm H | 5009 mm L X 1950 mm W X 1451 mm H |
| Compare | - | Compare GT-R vs M8 | Compare GT-R vs LC 500h | Compare GT-R vs RS7 Sportback |
Nissan GT-R News
Infiniti Q Inspiration Concept first image goes live
Ahead of its official reveal at the 2018 Detroit Motor Show, Infiniti has released the first image for its Q Inspiration Concept.  The car is a design study for the direction in which
2017 Nissan GT-R now available in India at Rs 1.99 crore
Nissan's mighty GT-R sports car has been launched in India at Rs 1.99 crore (ex-showroom Delhi). It was revealed at the 2016 New York Auto Show earlier this year and is the third iteration for
Nissan GT-R will be available in seven colour options
by
CarTrade Editorial Team
The Godzilla will arrive in India on December 2 and you can get one painted in either of the seven colours mentioned below. We are talking about the Nissan Skyline GT-R, also known as the Godzilla
Nissan GT-R celebrates the Republic Day with a record attempt
Nissan India is celebrating this year's Republic Day with a unique world record attempt. The Nissan GT-R has made a record attempt by carving out the world's largest outline of the Indian
Nissan GT-R launching tomorrow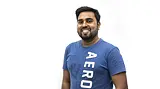 Finally putting an end to long wait for performance car enthusiasts, Nissan will launch the new GT-R in India tomorrow. Bookings for the same had commenced a few months earlier with a token amount of
Find New Cars of Your Choice
PRICE RANGE

FUEL TYPE

BODY TYPE

MAKE

MORE
Used Nissan Cars
₹ 6.11 Lakh

Starting Price

View All Used Nissan Cars