Android Auto debuts on the Hyundai Sonata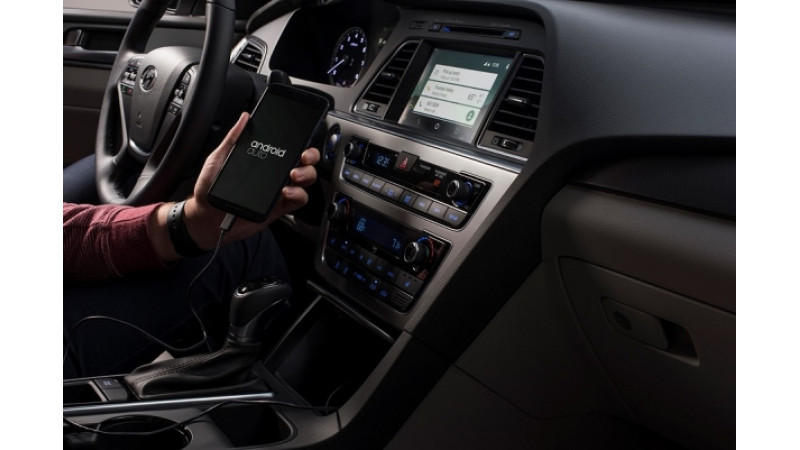 New
Hyundai Sonata
Roger Dsouza
Friday 29 May 2015, 11:13 AM
Android Auto, the first operating system from Google for cars, has been made available for the first time in an actual car with the launch of the 2015 edition of the Hyundai Sonata. Though it has not yet debuted in the United Kingdom, the car is expected to be the first model for testing the system on an actual production model.
His ultramodern technology uses a smartphone, which is connected to the touchscreen on the dashboard. With the usage of steering wheel controls as well as voice commands, the system allows the driver to listen to music, make calls and reply to messages as well as for navigation purposes while driving.
Android Auto debuts on the Hyundai Sonata
Also, the existing users of the Sonata 2015 can pay a visit to the local dealer for an upgrade of the software to enable Android Auto in their car. Later during the summer, there would be no requirement to visit the dealer as well. The software update will be available for download and installation using a USB stick. However, the system has been launched in North America only, as of now. Though there has been no timeline about its reaching the United Kingdom, it is expected that the system will reach other continents soon. One Hyundai spokesperson said that the team was working for launching Android Auto on a global scale, but a timeline could not be given.
The primary point of difference between the existing system and Android Auto is that the system runs almost entirely off a smartphone. This feature makes it easier to operate and update to the car-modified versions of Google Maps navigation, calls and music, messaging, voice search. Interestingly, the system has been customised to work with third party applications like Spotify.
The basic requirement for Android Auto will be a smartphone, which runs on Android 5.0 Lollipop or higher, which is plugged in the USB port present in the car. The system becomes controllable by voice, steering-wheel controls or touchscreen and can be used in place of the in-built media and navigation system of the car. Hyundai also said that more cars will get the Android Auto during the later part of this year, once it successfully gets utilised in the Sonata. The system was unveiled a year ago in 2014 at the Google I/O, the app being launched in March. Hyundai thus becomes the first automobile manufacturer to assimilate Android Auto, which was initially obtained from the aftermarket radios exclusively.
Popular cars
Upcoming cars
Popular Hyundai Cars
Popular Sedan Cars