Land Rover Discovery Sport
Land Rover Discovery Sport 2022 Price
Version
All Versions
City
Not Selected
Select Version
S
SE R-Dynamic
SE R-Dynamic Petrol
Avg. Ex-Showroom price
Discovery Sport starting EMI
₹1,32,263 for 5 Years
Ex-Showroom Price

This price includes GST and any state/city entry tax. However, the ex-showroom price does not include RTO, Insurance, Fast tag, and other accessories cost

₹

0

Registration Charges

Road Tax or registration tax This varies from city to city.

₹

0

Insurance

The insurance cost on CarTrade covers 1-year comprehensive insurance cost with 95% IDV and 3-year third-party insurance cost.
IDV - it is the max amount you will receive if your vehicle is stolen or completely damaged.
Third-party insurance - If you met with an accident with another vehicle, third-party insurance covers cost against damages to the other vehicle or the owner/driver of the other vehicle. It is helpful in the event of an accident by your mistake.
Insurance is mandatory for every vehicle as per the Indian Govt laws.

₹

0

Other Charges

₹

0

On-Road price

The final price you will need to pay to purchase the car in your city. On-road price = ex-showroom price + RTO + Insurance + Fast tag and other accessory charges.

₹

0
Need help with Test Drive, Offers Resale Value, Wait Time or anything else?
Sponsored
Contact dealer for
Test Drives
Offers & Exchange
EMI Options
Insurance
Land Rover Discovery Sport Key Specifications
| | |
| --- | --- |
| Price | ₹ 65.23 - 69.23 Lakh |
| Fuel Type | Diesel, Petrol |
| Mileage | 10.53 - 13.17 km/l |
| Seating Capacity | 7 People |
| Safety Rating | 5 Star (Euro NCAP) |
| Warranty | 3 Years or 100000 km |
| Engine Size | 1999 cc, 1997 cc |
| Transmission | Automatic (TC) |
| Size | 4600 mm L X 2069 mm W X 1724 mm H |
| Fuel Tank | 70 litre |
| Ground Clearance (mm) | 167 mm |
Discovery Sport Expert Rating
Discovery Sport Expert Review
Opening
Buy It: It's an SUV that can do some of everything and that, in the mind of a modern car buyer, especially one looking for a premium SUV, is usually considered a value deal.
Don't buy it: The Interiors don't feel as special as compared to the price tag.
The Land Rover Discovery Sport is the entry-point for the LR family. Call it if you will the compact hatchback of the British automaker's SUV range. This looks and feels like the older car but has now been given a new heart in the form a 2.0-litre Ingenium diesel. It replaces the older 2.2-litre Ford sourced i4 diesel that came with the car when it was launched.
Other than that, it still uses the same formula of providing luxury with the ability to go almost anywhere, thus providing a machine that serves a multitude of purposes. This one that we have reviewed is the HSE diesel and it comes with seven seats ticking off a significant check box in terms of VFM. It is another thing that the third row is quite small…but more of that in the interior section.
Appearance Exterior
When Land Rover had announced the launch of the Discovery Sport four years ago, expectations were high as everyone expected a car that would look as good as the Evoque but stand for the same versatility that the Freelander/LR2 offered. On the looks front, the car has not disappointed at all.

In profile, you get the long hood-high back silhouette and there is a forward leaning stance. Noticeable elements on the face include the two-slat grille and large headlamps which give the car a rather sharp stare in terms of facial expressions. The side gets flared wheel arches while the rear is stacked up and the boxy looks lend the car its SUV stance.
Appearance Interior
It's a white over black affair in terms of the cabin and this combined with the large glass area lends an airy feel to the cabin. You get all the features that are standard in this part of the premium car market like multi-zone climate control, touchscreen infotainment system, leather seats as well as a reversing aid feature.
It's quite spacious inside both in the first and second row though you do sit a bit low in the latter and this appears to be in somewhat of a compensation for the lower rear roofline. You get a third row which is quite small and is best suited for quick trips, kids or medium sized pets. But it's a third row nonetheless and adds the benefit of transporting two more people.

What we found to be lacking is the quality used in some of the switch gear as well as the quality of some of the plastics. They felt sub-par for a car that costs almost Rs 60 lakhs (on-road Mumbai). We also found the touchscreen system too small and a bit dated in appearance. It's just not as good as what the Germans offer in similar sized vehicles. Finally, on the safety front you get seven airbags, ABS with EBD, ESP and hill functions.
Performance Drive
This is where the biggest change to the Discovery Sport is. The old Ford sourced 2.2 i4 has been replaced in favour an in-house built Ingenium 2.0-litre i4 diesel. In this HSE variant, this engine produces 148bhp/382Nm but you can also have the same in engine in the five-seat HSE Luxury variant where it produces 177bhp/430Nm of torque. Both states of tune are offered with a ZF nine-speed automatic and AWD system, the latter of which is one of the other main selling points of the car.
The engine is quieter and more refined than the 2.2-litre block and this is quite evident when the car is idling as you could hear a lot of the engine noise in the cabin previously. Even with a gross weight of 2.6-tonnes you don't feel the car being slow or lethargic in any manner. Torque delivery feels instant and there is a nice surge just past the 1800rpm mark and thanks to the nine-speeds, you can be cruising in the higher end of the double digit scale in a higher gear quite quickly. Thanks to the gearing you can be doing as little as 1800rpm at 130kmph in ninth gear giving you lots of punch when the need arises.
In terms of pure numbers, the (claimed) performance is not shabby either as you can do the 0-100kmph sprint in just 10.3 seconds and then go on to hit a top-speed of 180kmph. This looks even more impressive when you consider that the more powerful 177bhp is just 1.4 seconds faster to 100 and has a top speed of 188kmph.

While the new engine is a great change, we found the ride to be on the stiffer side. It is quite audible even at low speeds and as you go faster over the rutted surfaces, the rear tends to come back quite hard giving a strong reaction. However, this underlying stiffness is useful as the car is quite composed at high speeds out on the highway and adds to the whole touring ability of the car.
This being a Land Rover, the 4WD system is quite effective when the going gets tough and dirty. You get various terrain modes (including a snow option) as well as hill descent and hold function as a part of the package.
Tech Specs
| | |
| --- | --- |
| Make | Land Rover |
| Model | Discovery Sport |
| Fuel | Diesel |
| Variant | HSE |
| Engine Capacity | 2.0-litre |
| Max. Power (bhp@rpm) | 148 @ 4000 |
| Max. torque (Nm@rpm) | 382 @ 1750 |
| Gears | Nine-speed |
| Length mm | 4600 |
| Width mm | 2069 |
| Height mm | 1690 |
| Wheelbase mm | 2741 |
| Fuel Capacity (in litres) | 65 |
| Tyre size | 235/60 R18 |
Features
| | |
| --- | --- |
| Features | |
| AWD system | Yes |
| Touchscreen infotainement system | Yes |
| seven-seat capacity | Yes |
| Electrically adjustable front seats | Yes |
Competition All Specs
Specifications
Land Rover
Discovery Sport

Mercedes-Benz
GLC

Volvo
XC60

Variant
HSE
220d Sport
Momentum
Fuel
Diesel
Diesel
Diesel
Engine Capacity
2.0-litre
2.2-litre
2.0-litre
Max. Power (bhp)
148 @ 4000
168 @ 3000 rpm
181 @ 4250
Max. torque (Nm)
382 @ 1750
400 @ 1400 rpm
400 @ 1750
Gears
Nine-speed
Nine
Eight
Length mm
4600
4656
4644
Width mm
2069
1890
1891
Height mm
1690
1639
1713
Wheelbase mm
2741
2873
2774
Fuel Capacity (in litres)
65
66
70
Tyre size
235/60 R18
235/ 60 R18
235/ 60 R18
Conclusion
The brief for an all-in-one package seems to have been met in most departments when it comes to the Land Rover Discovery Sport. You could be on the path less driven or even the path to exit the office car park and the Discovery Sport wouldn't feel out of place. The interior feels a bit sub-par but otherwise is quite comfortable and in this seven-seat version, quite practical. This engine change has now also made it quite refined and much nicer to drive.
Photos: Kapil Angane
Why would I buy it?
Comfortable cabin
Sorted dynamics, off-road credentials
Opulent stance
Why would I avoid it?
Cramped third row
Needs a sportier motor
Engine and Performance
Everything about this Land Rover Discovery Sport revolves around comfort; even the performance. Its BS6 compliant 177bhp/430Nm 2.0-litre turbocharged diesel motor, as such, sends power to the wheels via a nine-speed automatic transmission. Yes, you always hear the engine singing in the background, but none of the harshness is ever transmitted to the occupants. In D-mode, the motor's response to the throttle input is more of the leisurely kind than of the sportier one. Smartly though, the system acknowledges the throttle accurately to feed more response, albeit in a sedate manner.
Plus, this character trickles down to gear shifts too, wherein, the transmission first tries to serve more response from the slotted gear. And resorting only to downshifting when one doesn't back off from the accelerator pedal. While this is more or less the same ideology with S-mode, the intensity of the power delivered is an altogether different story since the driver's intent is clear. So the lower gears are clenched onto, for enhanced responses throughout the power band, and the downshifts too are implemented fittingly to aid engine braking.
But we admit that in kick-down situations, the S-mode has the transmission confused at times about which of the nine gears to select. In such cases, resorting to the paddle shifters clears the air considerably. Now for an SUV this size, we think the 10.92 seconds it takes to hit 100kmph from standstill is commendable. Moreover, our tests of overtaking/drivability, the 20-80kmph and 40-100kmph runs, were despatched in just 6.0 seconds and 7.76 seconds, respectively. To gain some perspective here, Merc's GLC, while being massively quicker in the run to 100kmph by a whole 2.43 seconds, is also slightly quicker in the drivability tests.
Ride Quality and Handling
The Discovery Sport's ride quality is purely superlative. Regardless of the speeds one is traversing at, the chassis setup/dampers combined, do a magnificent job of absorbing all that our roads can throw at it. Amusingly, the only instance discomfort may be felt within is if it trudged over a crater. Finely complementing this trait is Discovery Sport's excellent steering (just two and one-fourth turns from lock-to-lock). It's quick, brilliantly progressive, and offers superb feedback. And to top it, there's an enormous grip from the wide rubber that's wrapped around those large rims.
Indeed, being a large SUV means one will witness a fair share of body-roll around the keener corners. Nevertheless, there's no cause for concern as this Land Rover remains unfazed owing to its pristine dynamics. As for its off-roading capabilities, although we weren't able to put it through the swamps, I've attended quite a few Land Rover events which show off its true wilderness prowess. But just so that we're on the same page, braking duties are sure shot assuring, just as much as the 210mm of ground clearance that will clear just about anything.
Comfort, Convenience, and Features
The insides of the Discovery Sport are draped in exquisitely crafted soft-touch cabin materials with wooden inserts, sporty red stitching, magnificently brushed-silver finish, and gorgeous piano black trim used as highlights. Honestly, the double-layered dash with the AC vents running in between, and the clean but large instrumentation feels explicitly elegant. But it's got a neat trick up its sleeve; a 'smart rear-view mirror' that converts the rear-view mirror into a video screen that shows what's behind it. This comes in handy when in-cabin obstructions restrict the view.
As regards storage, there are large door pads all across, a compartmentalised front armrest storage with multiple ports (USB/micro sim-card/power outlet), and some inside the second-row armrest and twin air vents. Third-row users get three-point seat belts, AC vents with controls, a power outlet, and a USB port. Now, to begin with, the leather upholstered seats up front are huge, provide excellent support overall, and are electrically operated with a memory function. It works well for the larger framed too. On the contrary, I would've loved to see height-adjustable seatbelts though.
Now, since the second-row seats can recline/slide back and forth, leg- and foot-room aren't a concern. But what is, is the lack of thigh support. Otherwise, the experience is quite similar to the front ones. In view of the abundant shoulder-room, seating three is a breeze if one can ignore the oddly raised centre cushioning. Lastly, gaining access to the rather compact twin-seat third row is attained by wobbling uncomfortably past the second row (40:20:40 split). No points here for guessing that they are strictly intended for toddlers; adults will discriminately find it severely crouching at best! Likewise, with the third row in use, one can only find space for two slim laptop bags in the boot. Folding it though will liberate enough for most requirements.
The R-Dynamic SE here is equipped with LED headlamps, rain-sensing wipers, heated door mirrors with auto-dimming and memory functions, a fixed panorama sunroof, and a powered tailgate. It also comes with two-zone climate control, ClearSight inner rear-view mirror, wireless charging, tyre pressure monitoring, and cruise control with a speed limiter. With respect to the 10.25-inch 'Touch Pro' infotainment system, has a high-res display with an intuitive UI, is responsive, has excellent touch sensitivity, and is Apple CarPlay/Android Auto compatible. Audiophiles will simply love how this astounding Meridian system sounds.
Safety Features
You get six airbags, ABS, lane keep assist, torque vectoring by braking, 360-degree parking aid with a rear camera, and a driver condition monitor. Plus, there is roll stability control, all-wheel drive with efficient driveline, hill launch assist, low traction launch, electronic traction control, hill descent control, dynamic stability control, all-terrain progress control, and Terrain Response 2 which has separate modes to counter different terrain.
Exterior
The traditional Land Rover design cues are a breath of fresh air amidst all the Germans running on our roads. And that's not a bad thing at all. Rich but simplistic, majestic and classy. So the trademark Discovery design cues remain. These include the clamshell bonnet, a rising beltline, and the tapered roof. You'd agree that the new model is an evolution. It projects a more striking visual with its new LED lamps, both front and rear, alongside a new front grille and tweaked bumpers.
Conclusion
In spite of the Discovery Sport being one of Land Rover's best sellers worldwide, they've certainly missed the chance to invigorate buyers with more stunning power delivery, along with a friendlier third row of seats. Plus, its Rs 81.86 lakh (R-Dynamic SE OTR Mumbai) price tag meets cheaper rivals; further tarnishing its lustre. Besides that, whatever it loses out in terms of outright sportiness, the Discovery Sport wins back some on account of the opulent character, being splendidly put together for a spacious cabin with comfy seating (apart from the third row), and being fantastically dynamic. Consequently, this SUV is for those who'd like to stand out from the regulars (read Germans). So in Brit-style then, "aye, fancy a cuppa?"
Pictures by Kapil Angane and Kaustubh Gandhi
Land Rover Discovery Sport Price List
Find a list of all 1 petrol and 2 diesel versions of Land Rover Discovery Sport. This table includes on-road price which covers all costs like RTO and Insurance.
Filter By
Fuel type, Transmission and Seating Capacity
Diesel
Petrol
Automatic (TC)
7 Seater
Discovery Sport Versions
Ex-showroom Price
Compare

Diesel, 1999 cc, Automatic (TC), 13.17 kmpl

Fuel Type: Diesel
Engine: 1999 cc (Higher engine size helps to generate more power)
Transmission: Automatic (TC)
Mileage: 13.17 kmpl (ARAI reported mileage)

₹ 65.23 Lakh

Key features: 7 Airbags, Sunroof, Cruise Control, Push Button Start, Leather Seats

Diesel, 1999 cc, Automatic (TC), 13.17 kmpl

Fuel Type: Diesel
Engine: 1999 cc (Higher engine size helps to generate more power)
Transmission: Automatic (TC)
Mileage: 13.17 kmpl (ARAI reported mileage)

₹ 69.22 Lakh

Key features: 7 Airbags, Sunroof, Cruise Control, Push Button Start, Leather Seats

Petrol, 1997 cc, Automatic (TC), 10.53 kmpl

Fuel Type: Petrol
Engine: 1997 cc (Higher engine size helps to generate more power)
Transmission: Automatic (TC)
Mileage: 10.53 kmpl (ARAI reported mileage)

₹ 69.23 Lakh

Key features: 7 Airbags, Sunroof, Cruise Control, Push Button Start, Leather Seats
Land Rover Discovery Sport Price in Popular Cities
Land Rover Discovery Sport Images
About Land Rover Discovery Sport
Summary
The second-generation Land Rover Discovery Sport is available in 'S' and 'R-Dynamic SE' variants. The Discovery Sport is built on the Land Rover Premium Transverse Architecture (PTA). The updated Discovery Sport has retained a class leading wading depth of 600mm.
Exterior
The rugged SUV features premium LED headlights with Daytime Running Lights and rear LED lights. The R-Dynamic trim loses the all-around black lower cladding and gains fancier looking 18-inch alloy wheels, blacked out roof, blacked out A- and B-pillars, a blacked out rear number plate recess and aggressive looking bumpers for a city-centric, sportier look.
Interior
The Land Rover Discovery Sport gets premium leather upholstery along with a new SportShift gear Selector crafted from premium materials. A lot of design elements in the Discovery Sport has been borrowed from the Velar and the Range Rover series - especially in the way the dashboard and steering wheel are designed. A larger 10.25-inch 'TouchPro' infotainment screen, the 12.3-inch instrument cluster (available only on the R-Dynamic SE trim) and the new centre console touch panel for the climate control make the interior feel richer and less cluttered than before. The rotary gear selector has been replaced by a conventional gear stick for better functionality.
Engine
The diesel engine develops 177bhp of maximum power and 430Nm of torque, while the 2.0-litre petrol engine produces 245bhp and 365Nm of torque, it is paired to a mild-hybrid system utilising a belt-integrated starter generator and 48V lithium-ion battery pack. With an improved start/stop technology, torque assistance of up to 140Nm under high-load conditions and shutting off the engine under speeds of 17kmph - the system reduces emissions and improves fuel-efficiency by as much as six percent.
Read More
Discovery Sport FAQs
Land Rover Discovery Sport is a 7 seater car with 5 doors.
Ground clearance of Land Rover Discovery Sport is 167 mm.
Quick Facts about
Land Rover Discovery Sport
Land Rover Discovery Sport, a SUV, is available from ₹ 65.23 - 69.23 Lakh in India. Land Rover offers the latest Discovery Sport in 3 versions in India. The base model S starts at ₹ 65.23 Lakh in Delhi and the top model SE R-Dynamic Petrol priced at ₹ 69.23 Lakh in Delhi. If you are looking for 7 seater car then you should consider Discovery Sport.
Discovery Sport comes in 1 Petrol version (s) and 2 Diesel version (s).
The Petrol version comes with 1997cc engine capacity and Automatic (TC) transmission mode(s). It generates 245 bhp @ 5500 rpm.
The Diesel version comes with 1999cc engine capacity and Automatic (TC) transmission mode(s). It generates 177 bhp @ 4000 rpm.
Land Rover Discovery Sport comes in 6 colors which include Fuji White, Santorini Black Metallic, Firenze Red Metallic, Eiger Grey Metallic, Portofino Blue Metallic, Byron Blue Metallic.
Read More
Read Less
Compare Discovery Sport with Alternatives
| | | | | |
| --- | --- | --- | --- | --- |
| | Land Rover Discovery Sport | Land Rover Range Rover Evoque | Mercedes-Benz GLC | BMW X3 |
| Price | ₹ 65.23 Lakh | ₹ 69.99 Lakh | ₹ 61.99 Lakh | ₹ 61.89 Lakh |
| Fuel Type | Diesel | Petrol | Petrol | Petrol |
| Engine Size | 1999 cc | 1997 cc | 1991 cc | 1998 cc |
| Transmission | Automatic (TC) | Automatic (TC) | Automatic (TC) | Automatic (TC) |
| Power | 177 bhp @ 4000 rpm | 247 bhp @ 4500 rpm | 194 bhp @ 5500 rpm | 248 bhp @ 5200 rpm |
| Torque | - | 365 Nm @ 1500 rpm | 320 Nm @ 1650 rpm | 350 Nm @ 1450 rpm |
| Safety Rating | 5 Star (Euro NCAP) | 5 Star (Euro NCAP) | 5 Star (Euro NCAP) | 5 Star (Euro NCAP) |
| Boot Space | 212 litres | 472 litres | 580 litres | 550 litres |
| Ground Clearance | 167 mm | 212 mm | 201 mm | 204 mm |
| Size | 4600 mm L X 2069 mm W X 1724 mm H | - | - | - |
| Compare | Discovery Sport base vs top model | Compare Discovery Sport vs Range Rover Evoque | Compare Discovery Sport vs GLC | Compare Discovery Sport vs X3 |
Land Rover Discovery Sport Colors
Discovery Sport Specifications
Note: Specifications for Discovery Sport S have been mentioned
Transmission
Automatic (Torque Converter) - 9 Gears, Manual Override & Paddle Shift, Sport Mode
4x4 or All Wheel Drive
Torque-On-Demand
Mileage - ARAI Reported
13.17
Engine
1999 cc, 4 Cylinders Inline, 4 Valves/Cylinder, DOHC
Engine Type
2.0L Ingenium Turbocharged I4
Peak Power (bhp@rpm)
177 bhp @ 4000 rpm
Peak Torque (Nm@rpm)
430 Nm @ 1750 rpm
Turbo / SuperCharger
Turbocharged
Steering, Tyres, & Suspnsions
Steering Type
Power assisted (Electric)
Minimum Turning Radius
5.9
Suspension - Front
Macpherson Strut with Passive Anti-Roll bar
Suspension - Rear
Integral Multi-link with Passive Anti-Roll bar
Tyres Size - Front
235 / 60 R18
Tyres Size - Rear
235 / 60 R18
Size, Weight, & Dimensions
Bootspace / Dicky Capacity (L)
212
Fuel Tank Capacity (L)
70
Ground Clearance (mm)
167
Land Rover Discovery Sport News
Land Rover starts deliveries of BS6 petrol Range Rover Evoque and Discovery Sport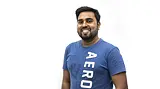 Land Rover Discovery Sport Back in January, Land Rover launched the new Range Rover Evoque in India with BS6 compliant petrol and diesel engine options. In February, the company launched the
Land Rover to launch second-gen Discovery Sport in India on 13 February
New Land Rover Discovery Sport front The next-generation Land Rover Discovery Sport will be launched in India on 13 February. Unveiled in May last year, it will be the second model to be
Jaguar Land Rover sales up by 49 per cent in 2017
Jaguar Land Rover India recently reported its annual sales report. It reached 3,954 units up by 49 per cent in 2017. Jaguar Land Rover sales grow by 49 per cent in India These are the
2020 Land Rover Discovery Sport launched in India at Rs 57.06 lakh
The refreshed second-gen Land Rover Discovery Sport is here, with different-but-familiar exterior and interior design, new underpinnings, BS6 compliant engines inlcluding an interesting mild-hybrid
Land Rover launched 2019 Discovery Sport in India at Rs 44.68 lakhs
Land Rover launched 2019 Discovery Sport in India at Rs 44.68 lakhs Land Rover has launched the 2019MY Discovery Sport in India for a price of Rs 44.68 lakhs ex-showroom. The updated Discovery
Find New Cars of Your Choice
PRICE RANGE

FUEL TYPE

BODY TYPE

MAKE

MORE