Honda Concerto price in India starts from ₹ N/A .
Concerto car is available in 1 versions
The Honda Concerto, a Sedan from Honda, was launched in India in Jan 0001.
Concerto competes with Maruti Suzuki Ciaz, Honda City and Hyundai Verna in India.
Honda Concerto Model List
| Concerto Model | Price | Key Specs |
| --- | --- | --- |
| Ex 1.6 MT | ₹ N/A | - |
DISCONTINUED
Concerto Price
Concerto price starts from ₹ N/A . Concerto EMI starts from ₹ 0. Select city to check Honda Concerto on-road price.
Version
All Versions
City
Not Selected
₹N/A
Last Recorded Price
Honda Concerto has been discontinued in . We are showing the last known price for Concerto.
Honda Concerto Key Specifications
| | |
| --- | --- |
| Price | ₹ N/A |
Filter By
Fuel type, Transmission and Seating Capacity
Concerto Versions
Ex-showroom Price
Compare

₹ N/A
Honda Concerto Discontinued Versions
Note: ALL Honda Concerto Ex 1.6 MT have been discontinued.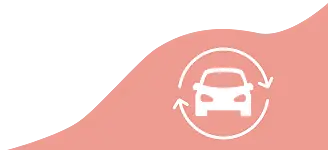 Explore Used Cars
Explore thousands of used cars at best prices
Concerto FAQs
Honda Concerto comes with a cc engine and the price starts at ₹ N/A in Delhi. Whereas Maruti Suzuki Ciaz comes with a 1462 cc Petrol engine and starts with a price tag of ₹ 9.30 Lakh in Delhi. You can
compare Honda Concerto and Maruti Suzuki Ciaz
and chose the right car for you.
There are 8
Honda Concerto showrooms
in Mumbai. Check showrooms in your .
None of the 1 versions of Honda Concerto has an automatic or semi-automatic transmission option.
None of the 1 versions of Honda Concerto has a Sunroof option.
Concerto Dealers in India
Quick Facts about
Honda Concerto
Honda Concerto price in India goes from ₹ N/A in India.Honda Concerto being a Sedan comes in 1 variants.
Compare Concerto with Alternatives
| | | | | |
| --- | --- | --- | --- | --- |
| | Honda Concerto | Maruti Suzuki Ciaz | Honda City | Hyundai Verna |
| Price | ₹ N/A | ₹ 9.30 Lakh | ₹ 11.67 Lakh | ₹ 10.96 Lakh |
| Fuel Type | - | Petrol | Petrol | Petrol |
| Engine Size | - | 1462 cc | 1498 cc | 1497 cc |
| Transmission | - | Manual | Manual | Manual |
| Power | - | 103 bhp @ 6000 rpm | 119 bhp @ 6600 rpm | 113 bhp @ 6300 rpm |
| Torque | - | 138 Nm @ 4400 rpm | 145 Nm @ 4300 rpm | 143.8 Nm @ 4500 rpm |
| Safety Rating | - | 4 Star (ASEAN NCAP) | 5 Star (ASEAN NCAP) | Not Tested |
| Boot Space | - | 510 litres | 506 litres | 528 litres |
| Ground Clearance | - | 170 mm | 165 mm | - |
| Size | - | 4490 mm L X 1730 mm W X 1485 mm H | 4574 mm L X 1748 mm W X 1489 mm H | 4535 mm L X 1765 mm W X 1475 mm H |
| Compare | - | Compare Concerto vs Ciaz | Compare Concerto vs City | Compare Concerto vs Verna |
Find Similar Cars of Your Choice
Used Honda Cars
₹ 4.75 Lakh

Starting Price

View All Used Honda Cars