Mahindra e2o PLUS
The Mahindra e2o PLUS, a Hatchback from Mahindra, was launched in India in Nov 2016.
Mahindra e2o PLUS price starts from ₹ 7.48 Lakh in India. e2o PLUS is available in 4 colours - Coral Blue, Wine Red, Arctic Silver, and Solid White. e2o PLUS seating capacity is 4 People.
e2o PLUS is available in 3 versions and 1 fuel options - Electric.
e2o PLUS competes with Tata Tiago EV, Tata Tiago and Citroen eC3 in India.
Mahindra e2o PLUS Model List
| e2o PLUS Model | Price | Key Specs |
| --- | --- | --- |
| P4 | ₹ 7.48 Lakh | Electric |
| P6 | ₹ 8.23 Lakh | Electric |
| P8 | ₹ 11.49 Lakh | Electric |
DISCONTINUED
DISCONTINUED
DISCONTINUED
DISCONTINUED
DISCONTINUED
DISCONTINUED
DISCONTINUED
DISCONTINUED
e2o PLUS Price
Version
All Versions
City
Not Selected
₹7.48 - 11.49 lakh
Last Recorded Price
Mahindra e2o Plus has been discontinued in 2021. We are showing the last known price for e2o Plus.
Mahindra e2o PLUS Key Specifications
| | |
| --- | --- |
| Price | ₹ 7.48 - 11.49 Lakh |
| Fuel Type | Electric |
| Driving Range (km) | 110 km |
| Seating Capacity | 4 People |
| Warranty | 3 Years or 60000 km |
| Battery Capacity | 10.08 kWh |
| Charging time at home | 6 hours @ 230V |
| Size | 3590 mm L X 1575 mm W X 1585 mm H |
| Ground Clearance (mm) | 170 mm |
e2o PLUS Expert Review
Opening
The Mahindra e2o Plus is one of the only three electric cars you can buy in India right now and with ex-showroom prices north of Rs 8 lakh, it is safe to say that it's unlikely to be more than a niche.
Having launched the e2o and the e-Verito, Mahindra has now rolled out the e2o Plus. With four doors (two more than the e2o) and a thoroughly modern design (as against the dated e-Verito), the e2o Plus is perhaps the most 'complete' electric vehicle you can buy. But is it any good as a comfortable and efficient daily driver?
Appearance Exterior
Whereas the standard e2o is bit of an oddball and looks like nothing else in the market, the longer e2o Plus is a lot better proportioned. There is certainly a buzz about this four door model and first impressions are positive. Make no mistake; it's not beautiful however it does have a modern and somewhat animated look that is more akin to EVs than your humdrum hatchbacks. Most of the front-end and the front doors come from the e2o but from thereon it's all different – the Plus gains a pair of full-size doors with KUV100-like handles, vertically-stacked LED taillights and a proper rear hatch. It may look taller than its IC engine powered alternatives however the e2o Plus is shorter and much narrower.
Appearance Interior
Those looking forward to find minimalistic yet space-age interiors (like the ones in Nissan Leaf, Renault Zoe) are in for some disappointment as the e2o Plus' cabin is fairly basic and straightforward. The all-black dashboard and the three-spoke steering wheel are taken off the e2o, so is the fully digital instrument cluster. As a result, there are several hard plastics and trim inserts that betray the e2o Plus' price tag. The circular AC controls are also fiddly to use and could have offered a more tactile feel. That said, it's not all bad in here. The touchscreen infotainment system for instance offers high-res display and a ton of features including navigation and smartphone connectivity. Likewise, the fully digital single pod instrument cluster shows all the necessary bit of info like battery range and efficiency, gear indicator, DTE and dual trip meters.
Up front, the dual tone seats are comfortable and supportive although they struggle to keep the occupants snug even in slow speed corners. The legroom is more than adequate thanks to the slim, upright dashboard but we suspect tall drivers would struggle with the short seat squab. Now even though it's got a flat rear bench, the e2o Plus is a strict four seater. That aside, it impresses big time when it comes to legroom and overall sense of space at the back, for two people that is. Thanks to a compact motor compartment and extended wheelbase the legroom is enormous though again seat comfort and under thigh support is just about average. On the plus side, that deep kink in the rear window line adds a great deal of airiness to the cabin. What's also worth noting is that there is virtually no wheel arch intrusion into the boot however at just 135litres the boot itself is too small even for picking up groceries.
Performance Drive
All electric cars can be recharged from a regular household outlet and the e2o Plus is no different. It's charging drill appears sound – you get up, unplug your fully charged e2o from the wall, drive to work where you may plug it back in and then you are all set for the drive home. It's that easy. Now given that majority of people's commute within the city is less than 50km and the fact that the e2o Plus can realistically drive up to 120km (with AC and music system on), it is safe to say you could even skip a day or two of recharging. Speaking of which, Mahindra claims this car can be fully charged in nine hours from a regular 16Amp charger whereas a quick charge from 0-95 per cent (through a higher output charger) takes just 90mins.
Unfortunately, our first drive was limited around the hotel property we were put up in. Even so, we did find a couple of long straights and a badly paved stretch of tarmac to put the e2o Plus to test. As it turns out, it is more than potent to quickly get up to city speeds and cruises at 70kmph without a problem. With a 0-60kmph acceleration time of around 9.5 seconds it's never going to win any drag races however the e2o Plus doesn't come across as that slow once on the move, thanks to the instant torque delivery from the 30kW/91Nm electric motor. The serenity when accelerating though is something that can take a while to get used to. Barring the natural and rather exciting electric whirr, the e2o is super quiet. You would probably never be relaxed in Bombay traffic, but this is as close as you would get, that is until you hit a pothole. Like the two door model, the Plus is stiffly sprung and tends to crash and bash over bumps. If anything, the lack of drivetrain noise amplifies the clunky suspension even more.
Seamless acceleration is courtesy of a direct drive automatic transmission with two forward ratios though the gear lever itself is quite stiff and clunky to use. The brakes too provide odd feedback and require a healthy shove when shedding speed – they do offer regenerative tech though which captures braking energy and recharges the battery as you press on the pedal.
Tech Specs
| | |
| --- | --- |
| Make | Mahindra |
| Model | e2o Plus |
| Fuel | Electric |
| Variant | P8 |
| Max. Power (kw@rpm) | 30kW @ 3500rpm |
| Max. torque (Nm@rpm) | 91Nm @2500rpm |
| Gears | Direct Drive with 2 ratios |
| Length mm | 3590 |
| Width mm | 1575 |
| Height mm | 1585 |
| Wheelbase mm | 2258 |
| Tyre size | 165/60 R14 |
Features
| | |
| --- | --- |
| Features | |
| Touchscreen audio system | Yes |
| Foldable rear seat | Yes |
| Lithium ion batteries | Yes |
| Power windows | Yes |
| Alloy wheels | Yes |
Conclusion
The biggest hurdle for the e2o Plus or any electric car for that matter, is our charging infrastructure. The ultimate future foreseen when this car was getting conceived is just isn't here. As a matter of fact, it's nowhere in sight – there is no network of public charging stations at all. Also, the idea of charging EVs overnight is a far more difficult task than you would imagine given that a sizeable chunk of urban dwellers have only got on-street parking. The e2o Plus, then, may be the most 'complete' electric vehicle you can buy in India right now, however, it cannot be your only vehicle, at least not until we have a feasible charging infrastructure in place.
Mahindra e2o PLUS Variants
Find a list of all 3 electric versions of Mahindra e2o PLUS. This table includes Mahindra e2o PLUS on-road price which covers all costs like RTO and Insurance.
Filter By
Fuel type, Transmission and Seating Capacity
Electric
Automatic
4 Seater
e2o PLUS Versions
Ex-showroom Price
Compare

Electric

₹ 7.48 Lakh

Key Features : Push Button Start, Touch-screen Display, Parking Sensors - Rear, Front & Rear Power Windows, Power Steering

Electric

₹ 8.23 Lakh

Key Features : Push Button Start, Touch-screen Display, Reverse Camera Parking Assist, Parking Sensors - Rear, Front & Rear Power Windows

Electric

₹ 11.49 Lakh

Key Features : Push Button Start, Touch-screen Display, Reverse Camera Parking Assist, Parking Sensors - Rear, Front & Rear Power Windows
Mahindra e2o PLUS Discontinued Versions
Note: ALL Mahindra e2o PLUS P4, P6, P8 have been discontinued.
About Mahindra e2o PLUS
Introduction
The country's popular electric hatchback, the Mahindra e2o Plus has always been a strong player in its segment in India. The pure electric four-door hatchback is available in four variants - P2, P4, P6 and P8. The P2 trim is for the commercial market, the P4 is the cheapest version a customer can buy, while the P8 is the most feature-packed top-of-the-line trim.
Exterior
The new e2o Plus gets a steel frame structure and to distinguish it from its predecessor, it gets a new grille, revised rear end and Mahindra's signature vertical design. Based on the variant, the e2o offers a reverse parking camera and alloy wheels. The electric vehicle has a wheelbase of 2258mm and ground clearance of about 170mm.
Interior
Based on the variant opted for, the e2o Plus offers fabric and vinyl seat cover options, Blaupunkt infotainment system, air-conditioner, power windows, remote lock with keyless entry and remote hatch actuation. Under the e2o Plus' hood is a spare tyre with a lamp inside. The cabin gets a cubic printing on the centre stack. Interestingly, the instrument console and charging sockets are standard across all variants.
Engine
The electric motor in the e2o Plus is available in two tunes – 25bhp/70Nm and 40bhp/91Nm. Based on the variant, the e2o Plus can travel a distance of up to 140kms on a full charge and can achieve a top speed of up to 85kmph. The P8 gets the same but heavier lithium ion 210Ah battery, with 23 modules and 69 cells as against the 16 and 48 in the others. So the P8 has a larger driving range of 140km as compared to the others' 110km range. The top-spec version also gets a quick charging socket in addition to the regular one.
Read More
e2o PLUS FAQs
Mahindra e2o PLUS runs 110 km in a single charge.
Mahindra e2o PLUS takes about 6 Hrs for lower range batteries.
Mahindra e2o PLUS is a 4 seater car with 5 doors.
Quick Facts about
Mahindra e2o PLUS
Mahindra e2o PLUS, a Hatchback, is available from ₹ 7.48 - 11.49 Lakh in India. Mahindra offers the latest e2o PLUS in 3 versions in India. The base model P4 starts at ₹ 7.48 Lakh in Delhi and the top model P8 priced at ₹ 11.49 Lakh in Delhi. If you are looking for 4 seater car then you should consider e2o PLUS.
e2o PLUS comes in 3 Electric version (s).
The Electric version comes with 10.08kWh battery and generates 25bhp power. It can drive 110Km on full charge.
Mahindra e2o PLUS comes in 4 colors which include Coral Blue, Wine Red, Arctic Silver, and Solid White.
Compare e2o PLUS with Alternatives
| | | | | |
| --- | --- | --- | --- | --- |
| | Mahindra e2o PLUS | Tata Tiago EV | Tata Tiago | Citroen eC3 |
| Price | ₹ 7.48 Lakh | ₹ 8.69 Lakh | ₹ 5.53 Lakh | ₹ 11.50 Lakh |
| Fuel Type | Electric | Electric | Petrol | Electric |
| Engine Size | - | - | 1199 cc | - |
| Transmission | Automatic | Automatic | Manual | Automatic |
| Power | 25 bhp @ 3500 rpm | - | 85 bhp @ 6000 rpm | - |
| Torque | 70 Nm @ 1000 rpm | - | 113 Nm @ 3300 rpm | - |
| Safety Rating | - | 4 Star (Global NCAP) | 4 Star (Global NCAP) | Not Tested |
| Boot Space | 135 litres | 240 litres | 242 litres | 315 litres |
| Ground Clearance | 170 mm | - | 170 mm | - |
| Size | 3590 mm L X 1575 mm W X 1585 mm H | 3769 mm L X 1677 mm W X 1536 mm H | 3765 mm L X 1677 mm W X 1535 mm H | 3981 mm L X 1733 mm W X 1586 mm H |
| Compare | e2o PLUS base vs top model | Compare e2o PLUS vs Tiago EV | Compare e2o PLUS vs Tiago | Compare e2o PLUS vs eC3 |
Mahindra e2o PLUS News
Mahindra Electric introduces Virtual Reality drive for e2oPlus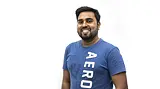 Mahindra Electric has launched a Virtual Reality (VR) based drive experience in India to promote its all-electric e2oPlus sales in the country. The experience, enabled through VR headsets, highlights
Tesla wants government to relax import duties
Tesla is in talks with the government of India to relax the import duties on its cars temporaririly until a local factory is built. Tesla wants government to relax import duties  Elon
Tesla Model X airbag recall fix will be done over the air
This could be the first time ever a fix for a recall will be done through over-the-air (OTA) and not through the traditional service center visit. Tesla is the one leading this change. Tesla Model
Mahindra launches e2oPlus in Gurugram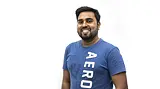 Mahindra's electric vehicle, the e2oPlus has further expanded its presence in India with the launch of the vehicle in Gurugram. The e2oPlus has been introduced at a price of Rs 7.46 lakhs
NTPC forays into electric vehicle charging business
NTPC (National Thermal Power Corporation) has forayed into the business of electric vehicle charging. The company has recent set up charging points in its premises in Noida and Delhi. NTPC forays
Find New Cars of Your Choice
PRICE RANGE

FUEL TYPE

BODY TYPE

MAKE

MORE
Used Mahindra Cars
₹ 2.75 Lakh

Starting Price

₹ 2.25 Lakh

Starting Price

View All Used Mahindra Cars