Discontinued Renault Kwid 2019 Videos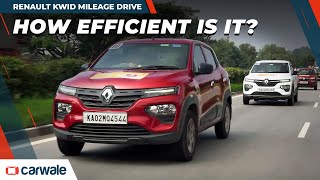 Renault Kwid Mileage Drive: How Fuel Efficient is the Kwid?
CarTrade | 10 Jan 2022
The Renault KWID has proved that along with outstanding design and innovation, it offers great mileage, enabling an unmatched value proposition. Bilal put the Kwid through its paces and also talked to some proud Kwid owners to find out how efficient India's most popular hatchback is. Don't be surprised but we managed to get around 32kmpl! How? Watch this video to find out!
CHECK ON ROAD PRICE
Check latest Renault Kwid [2022-2023]
Watch more Discontinued Renault Kwid 2019 Videos