Opening
It is finally time to bid adieu to the Tata Tiago Revotron XZ that entered the CarTrade long term garage last October. During this time, we have clocked over 8000km on the odometer, made quite a bit of money for all the petrol pumps near our office and on the whole, we had a lot of fun driving this bright, orange compact hatchback. Now to wrap up our experience with the car, here is our final long term report.
Practicality, storage and passenger space
Before I give you some philosophical reflection on my journey with the Tiago, we've to highlight practicality, storage and space for passengers, a trio that has not been addressed with the car so far. We start with practicality and storage in a single breath as they are quite linked. There are eight open storage spaces and one glove box in the cabin. Of these, four are in the door pockets and four in the centre console.

The open spaces are capable of holding only 500ml bottles or soda cans, but they are all easily accessible with everything falling to hand thanks to the angle in which the bottles can be slotted in. However, there is an issue with the storage space just behind the gear lever which is that if you have a tall bottle, you will hit it when you switch the gears to second, fourth or reverse. The glove box is nice and deep with a hidden button for opening and closing, as well as a vent to give you the option of cooling whatever you keep in the glove box.

At 242-litres, the boot is just marginally larger than that of the Maruti Suzuki Celerio, but it has a low and wide loading lip, thus making the process of hauling stuff in and out quite easy. As you can see from the snapshot, there is space for two big backpacks, a screen and for some reason, a safari hat too. In addition to that, there is also a parcel tray for added storage which could be used for common items like tissues boxes, teddy bears and sun shades. However, we do have a grouse with the parcel tray, which is that the hooks and rope are of low quality and are unlikely to survive for very long.

If you have been following my reports then you should, by now have an idea of what it is like to drive and get comfortable behind the wheel. So this time around, we are addressing passenger space. Despite my 'extended' length, it is actually quite comfortable in the front passenger seat though I still feel that the seat base could have been a bit longer to provide additional under-thigh support. It's a better story with the rear seats as you get some decent leg room, even with the seat adjusted to my driving position.
The last 8 months
It has been eight months and over 8000kms under our belt with this petrol Tiago. In this time, it has done editorial duties, shopping cart duties, bumper-to-bumper crawling and also served as a weekend getaway machine. In each of these duties, we've hardly had any issues with car and it has managed to emerge out on top without losing much breath.

As a personal choice, I also think it's a very good looking car. After all, when attention cannot be had due to size, then looks come into play. This is one department where the car has managed to score (sugar-free) brownie points with me. The things that really grabbed my attention were the head lamps, grille, shoulder line as well as the wedge-like wrap around tail lamps.
The all-important fuel efficiency figure over those many months has hovered between the 12kmpl and 14kmpl mark and on an average we were getting around 400km for every tank up that took place. However, a majority of the time was spent in City mode rather than Eco mode as the reduction in power delivery took just too much effort to wring some kind of performance out of the car. With a light right foot and optimum gear shifts, we believe that at least 16kmpl is easily achievable.
Finally, its diminutive proportions and light steering means that it´s easy to estimate distances from inside a Tiago while parking or even in heavy traffic, when you have to squeeze your way past other vehicles to get where you are going.
Highs and lows
Things we disliked: build quality, lack of top-end grunt, rubbery gearbox
Things that we can live with: non-lockable side AC vents, music system with glitches
Things we liked: seats, instrument cluster, fun-to-drive factor, looks
A future for the Tiago

We have now had two Tiagos in our CarWale Long term garage and both ownership periods point to a positive experience. There are obvious issues like build quality and some small ergonomic niggles, but otherwise the Tiago looks to be a solid entry-level product for the Indian automaker. We say this because we believe that the Nano will have a very niche future and that is pretty obvious as Tata (at the time of writing this report) was retailing 5400 Tiagos while it was able to move just 167 Nanos. There is expected to be a major shift to the next rung of cars as entry-level models, putting Tata in a good position with the Tiago and now the Tigor too.
Photos: Kapil Angane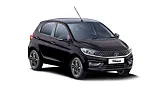 Tata
Tiago
₹ 5.60 Lakh

Onwards
Tata
|
Tiago
|
Tata Tiago