Tata Manza Club Class to give the entry sedan segment a premium feel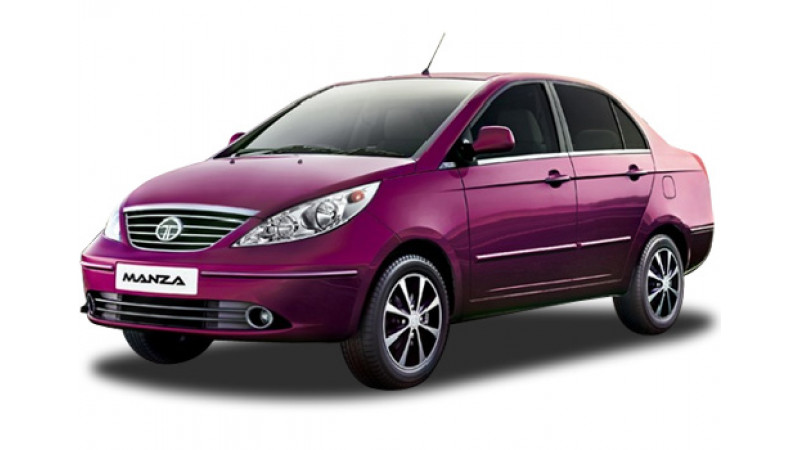 New
Tata Manza
CarTrade Editorial Team
Friday 19 October 2012, 11:57 AM
With the arrival of festive season in India car makers are in a frenzy tointroduce new models to cash in on the opportunity. One of the leadingautomotive giant in the country, Tata Motors, too is heavily promoting itsManza Club Class sedan as a car that will offer other entry level sedan players a stiff competition. The carmanufacturer is emphasizing upon the specifications of the mid-size sedanmatching them with others in this segment to show right away that Manza
offers an attractive package of more features in less price. There areseveral contenders in this segment, which are capable of posing somegritty competition to the new launch, like Hyundai Verna Fluidic andVolkswagen Vento.
Tata Manza Supersedan to blow away the competition this festive season
However, considering the features package and the price, Tata ManzaSupersedan beats its rivals by miles. The first and foremost factor in thefavour of Manza is its price, which, at Rs. 7,38, 086 will attractmajority of price-sensitive car buyers in the country. On the other hand,Hyundai Verna Fluidic and Volkswagen Vento are quite expensive with a tagof Rs. 8, 33, 122 and 8, 43 308, respectively. This fact combined with thelarge space being offered by Tata Manza, puts it in a different leaguealtogether. Moreover, the sedan also offers an excellent fuel efficiency of21.02 kmpl, which is slightly less than 23.5 kmpl of Verna and more than20.5 kmpl of Vento.
Sedan's are usually preferred by individuals with family, for the amplespace they provide and excellent handling. Tata Manza once again outbidsits rivals, when it comes to space with 4413 mm of length, 1703 mm of
width and 1550 mm of height. These measurements are much more than that ofthe Verna Fluidic and Vento, offering a whopping 910 mm of headroom ascompared to 880 and 850 mm of Verna Fluidic and Vento respectively. TataManza is also loaded with features like Anti-Lock Braking System (ABS),steering mounted audio controls, dual tone interiors in ebony and beige,and Blue 5 technology allowing five mobiles to be connected at a time withthe car's infotainment system. None of the Verna and Vento features any of
these technologies and seems a bit dated.
However, Tata Manza loses out to Verna Fluidic and Vento when it comes tothe looks and overall design of the model. The car manufacturer has addedpremium triple barrel headlamps, body colored rub rails and chrome hoodstrip to the Manza, which are not found on the other two. Despite thesenew additions, Verna with its Fluidic design scores high on the looks.With the onset of festive season, the shopping frenzy is about to beginand considering the rational mindset of Indian consumers, Manza with itsrich features and low price seem to be a tough contender for now.
Popular cars
Upcoming cars
Popular Tata Cars
Popular Sedan Cars