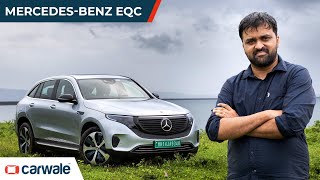 Mercedes-Benz EQC 400 4MATIC Review | Premium Electric Motoring Of The Future?
CarTrade | 03 Sep 2020
Electric motoring has come to India and in that race, Mercedes-Benz has taken the first step with the EQC 400 4MATIC SUV. It's an all-electric SUV from the German automaker and is our first look into the world of premium motoring in the age of the EV. Venkat Desirazu spends a day with the EQC to give you all the details in this video.
CHECK ON ROAD PRICE
More details on Mercedes-Benz EQC