Bugatti Veyron
The Bugatti Veyron, a Coupe from Bugatti, was launched in India in Jul, 2012.
Bugatti Veyron price starts from ₹ 11.39 Crore in India. Veyron is available in 4 colours - Titanium Grey Metallic, Italian Red, White Silver, Black Carbon. Veyron seating capacity is 2 People. Veyron mileage is 4 km/l.
Veyron is available in 1 versions and 1 fuel options(s) - Petrol. Petrol models comes with 7993cc engine which generates peak power of 987 bhp @ 6000 rpm .
Veyron competes with Rolls-Royce Phantom VIII, Nissan GT-R and Rolls-Royce Cullinan in India.
Bugatti Veyron Model List
| Veyron Model | Price | Key Specs |
| --- | --- | --- |
| 16.4 Grand Sport | ₹ 11.39 Crore | Petrol, 7993 cc, Automatic |
Veyron Price
Version
All Versions
City
Not Selected
Select Version
₹11.39 crore
Last Recorded Price
Bugatti Veyron has been discontinued in 2020. We are showing the last known price for Veyron.
Bugatti Veyron Key Specifications
| | |
| --- | --- |
| Price | ₹ 11.39 Crore |
| Fuel Type | Petrol |
| Mileage | 4 km/l |
| Seating Capacity | 2 People |
| Warranty | 2 Years (Unlimited KMs) |
| Engine Size | 7993 cc |
| Transmission | Automatic |
| Size | 4462 mm L X 1998 mm W X 1204 mm H |
| Fuel Tank | 100 litre |
About Bugatti Veyron
Summary
Bugatti, owned by Volkswagen Group, today is well known for its aesthetic design and beauty. Bugatti cars are the perfect fusion of technology and elegance. Bugatti is a mid-engine sports car, which has been exclusively designed to offer high speeds that can scale every road within least possible time. Moreover, Bugatti Veyron's Super Sports version offers an astonishing top speed of 431.072 km/h; that is recognized as the fastest street-legal speed by the Guinness Book of World Records. Other special editions of Bugatti Veyron such as Veyron Grand Sports Vitesse version also have fastest car accolades to its name. It is the fastest roadster with an averaged top speed of 408.84 km/h, in the world. This car though specialized to offer high speeds can also be configured according to the wish and demand of its prospective customers.
Exterior
Bugatti Veyron offers sleek, elegant exteriors that are designed using state-of-the-art technologies. This luxurious vehicle has a length of 4.47 metres and is a perfect example of highly balanced aerodynamics with effective and stylish ergonomics. The power of this sportsvehicle can even be felt at a standstill; with a very impressive mid-engine that has been elevated beneath the chassis in a majestic manner. The Veyron comes with perfectlybalanced surfaces and bold proportions; which honours a great heritage. Moreover, the sleek elegance is ensured while not drifting into retro style, with car design having very clear line structures. Bugatti Veyron pays its proud homage to Veyron's forbearers with an impressive crest line that runs uninterrupted from the hood to the roof; which is only 1.21 m long.
The Veyron's classic paintwork alongwith stylish headlights and mirrors make it a harmonious design; which speaks of the Bugatti automobiles' glorious heritage. Furthermore, every detail in this elegant design has been marked with the two-tone colour scheme. The large radiator grill of this grand car is adorned with an impressive hand-enamelled Bugatti emblem. The rear of Veyron is 1.99 m wide and fulfils the main deign objective with retractable spoiler, broad headlights and generously designed fenders.
Interior
The unique Bugatti ambience is maintained through meticulously designed precious details. The interiors in the Bugatti Veyron meet high-quality standards with superior craftsmanship thatis reflected by the combination of emotions and the bold design, which embraces its interiors. The 16.4 Veyron's interior focuses on the essentials that need to be incorporated to make this masterpiece even grander. Clear lines and exquisite materials are used throughout the design. To guarantee Veyron's consistent charming aluminium shine, a new alloy was developed. Finest quality leather- free from even tiniest blemishes is selected to embrace the car interiors. The sophisticated look from within is elegantly sported through an aluminium finish hand-crafted central console.
The cockpit is meticulously engineered and designed to offer some of the best features such as GPS, seat heating, unique sound system, air conditioner, power steering, remote fuel lid and trunk opener, accessory power outlet, navigation system, voice control etc.
Engine and Transmission
Bugatti Veyron is fitted with an extremely powerful engine that comes with a specification of 8.0-litre, 1001 bhp, 64V, W16 engine. This extremely powerful engine gives ample power of about 736 kW or 1,001 HP and a torque of 1,250 Nm. The engine uses 16 cylinders and can provide a constant speed of 250 km/h with just 270-280 bhp. Transmission in Veyron Grand is amazingly swift, all because of 7 Gear DSG gearbox. Fuel consumption combined is about 24.9 litres per 100 km with the carbon dioxide emission of 596 g for every kilometre.
Performance and Handling
The performance of Bugatti Veyron Grand is very impressive. The top speed that is also the highest for any sports car is about 400 km/h. The time of acceleration from 0 km/h to100 km/h speed is just 2.5 seconds while it takes mere 2.3 seconds for coming to a halt from 100 km/h speed. Handling of the vehicle is sufficiently easy as it is enabled with Formula 1 like safety concept. Also, the steering is rack and pinion gear type.
Braking System
The braking system of Bugatti Veyron is very impressive and robust. This canbe understood from the underlining fact that the car can come to a standstill from 100 km/h speed in a mere 2.3 seconds. For this, the brakes are cross-grilled and are of carbon fibre- reinforced with silicon carbide. There is radically vented carbon fibre brake that is very efficient when compared to traditional cast iron discs. The front part of breaking system consists of 8 titanium pistons while the rear callipers are deployed with sixpistons. Moreover, the massive air brake can bring this vehicle to halt from a 70 mph speed in just 45.2 metres.
Mileage
The 7993 cc Petrol - powered variant delivers a fuel economy of 4 kmpl in city and 6 kmpl on highways.
Safety Features
To ensure the safety of the riders of Bugatti Veyron, the car is enabled with Electronic stability program. Considering the high speeds the car maybe in, the braking system is made very robust and easy to handle. Other safety and security measures include anti-lock braking system, parking sensors, driver and passenger airbag, side airbags in front, etc. For other security perspectives the car is enabled with central locking, smart access card entry, seat belt warning, crash sensor, side/front impact beams, engine immobilizer, day and night rear view mirror etc.
Verdict
The Bugatti Veyron is one of its kind and has been tailor-made for true sportiness. The car is unique in terms of its speed and is amongst best cars in the world. Performance and handling are very easy relative tothe speed and luxury it offers. Thus, it is a perfect choice if one is looking for a unique combination of high-speed, elegance and sportiness.
Competition
High speed with sleek elegance brings very little competition for this masterpiece, being a well-engineered car. Yet, Koenigsegg Agera, Conquest Evade and Lamborghini Aventador are worth consideration.
Pros
Very Elegant
High Speed Stability
Robust Braking System
Cons
Expensive
Read More
Bugatti Veyron Price List
Find a list of all 1 petrol versions of Bugatti Veyron. This table includes on-road price which covers all costs like RTO and Insurance.
Filter By
Fuel type, Transmission and Seating Capacity
Petrol
Automatic
2 Seater
Veyron Versions
Ex-showroom Price
Compare

Petrol, 7993 cc, Automatic, 4 kmpl

Fuel Type: Petrol
Engine: 7993 cc (Higher engine size helps to generate more power)
Transmission: Automatic (In semi-automatic transmission cars, Gear shifting is handled by the car itself like an automatic car but gear shifting may not be as smooth as an automatic car)
Mileage: 4 kmpl (ARAI reported mileage)

₹ 11.39 Crore

Key features : Turbocharged, Cruise Control, Push Button Start, Leather Seats, Ventilated Seats
User Reviews for Veyron
Whats Good

speed is good

What Can Improve

mileage

they have very very high speed and much more using petrol

Mileage Details

Mileage (City)

10 kmpl

Mileage (Highway)

11 kmpl

Maintenance

10000 per month

Whats Good

luxry then ever

What Can Improve

nthing its fully loaded

Mileage Details

Mileage (City)

15 kmpl

Mileage (Highway)

19 kmpl

Maintenance

10000 per month

Whats Good

The Design

What Can Improve

The Mileage

Mast hai

Mileage Details

Mileage (City)

25 kmpl

Mileage (Highway)

25 kmpl

Maintenance

500 per month

it is very nice car and it is the fastest car in the whole world i like it very much in future i and my friend will like to drive this car

I decided to take my first driving experience in a Bugatti Veyron as a test by driving the super car at its optimum performance. After an exhilarating test drive, I can say that the super sports coupe is a true testament of a state-of-the-art power performance and speed. I was able to take Veyron from 0-100 kmph in only 3 seconds; moreover, the car can be stopped in less than 5 seconds. Built on a super-active 8000 cc, W16 petrol engine, Veyron is able to produce a optimum power of 987 bhp at 6000 rpm and maximum torque of 1250 Nm at 2200 rpm. Besides its ultimate engine and performance, the feature I believe deserves equal importance is the next generation exterior styling. The front hood has an out of the box styling and has headlights positioned horizontally. The sides have a conventional door opening along with body coloured outer rear view mirror with integrated blinkers. On the other hand, the rear end is quite compact in comparison to the front and has 4 round tail-lamps. Talking about the advanced interior of Veyron, I was instantly enthralled by the fighter-jet-like cockpit. The cabin is well equipped with features like air-conditioner with automatic climate control, advanced audio system, navigation system and much more.

I got a chance to drive around in India's most expensive car, Bugatti Veyron. This car has such a distinct personality that after looking at it once, you definitely would want to drive it. This car is known for a powerful engine that generates maximum power of 987bhp at 6000rpm and maximum torque of 1250nm at 2200rpm. Veyron is installed with a 8 litre, 16 cylinder engine with a displacement of 8000cc and can be taken up to a maximum speed of 407 km per hour. This car is a breakthrough in terms of performance and one of its kind in the Indian auto-mobile market. After overcoming my excitement about the car's engine, I noticed its interior which was just as impressive. Although, a little congested, the cabin still succeeds in satisfying in terms of premium class luxury. With only 2 passenger capacity, the car has well advanced features like AC with dual zone climate control, electric driver's seat adjustment, steering mounted controls and dash integrated music system. This engineering genius is developed with a standard quality safety gear. These equipment basically include 8 air-bags, parking sensors, fog lamps and traction control system. Moreover, passive security features include Anti-lock Braking System(ABS), Electronic Brake-force Distribution System(EBD) and Electronic stability control(ESP).
View All Veyron User Reviews
Write Review
Quick Facts about
Bugatti Veyron
Bugatti Veyron, a Coupe, is available from ₹ 11.39 Crore in India. Bugatti offers the latest Veyron in 1 versions in India. The base model 16.4 Grand Sport starts at ₹ 11.39 Crore in Delhi and the top model 16.4 Grand Sport priced at ₹ 11.39 Crore in Delhi. If you are looking for 2 seater car then you should consider Veyron.
Veyron comes in 1 Petrol version (s).
The Petrol version comes with 7993cc engine capacity and Automatic transmission mode(s). It generates 987 bhp @ 6000 rpm.
Bugatti Veyron comes in 4 colors which include Titanium Grey Metallic, Italian Red, White Silver, Black Carbon.
Read More
Read Less
Compare Veyron with Alternatives
| | | | | |
| --- | --- | --- | --- | --- |
| | Bugatti Veyron | Rolls-Royce Phantom VIII | Nissan GT-R | Rolls-Royce Cullinan |
| Price | ₹ 11.39 Crore | ₹ 9.50 Crore | ₹ 2.12 Crore | ₹ 6.95 Crore |
| Fuel Type | Petrol | Petrol | Petrol | Petrol |
| Engine Size | 7993 cc | 6749 cc | 3799 cc | 6749 cc |
| Transmission | Automatic | Automatic (TC) | Automatic (DCT) | Automatic (TC) |
| Power | 987 bhp @ 6000 rpm | 563 bhp @ 5000 rpm | 570 bhp @ 6800 rpm | 563 bhp @ 5000 rpm |
| Torque | - | 900 Nm @ 1700 rpm | 637 Nm @ 3600 rpm | 850 Nm @ 1600 rpm |
| Safety Rating | - | Not Tested | Not Tested | Not Tested |
| Boot Space | - | 548 litres | 315 litres | 560 litres |
| Ground Clearance | - | - | 110 mm | - |
| Size | 4462 mm L X 1998 mm W X 1204 mm H | 5770 mm L X 2018 mm W X 1648 mm H | 4710 mm L X 1895 mm W X 1370 mm H | 5341 mm L X 2000 mm W X 1835 mm H |
| Compare | - | Compare Veyron vs Phantom VIII | Compare Veyron vs GT-R | Compare Veyron vs Cullinan |
Bugatti Veyron News
Bugatti Veyron hits 235.7 mph in the Sun Valley Road Rally 2015
Idaho is not a place that comes to anyone's mind for vacation purposes. However, if you are someone who has an affinity for watching cars test their limits, it is a time to reconsider
Successor to Bugatti Veyron could be launched with hybrid engine
In a recent development that is likely to be huge for super car aficionados, Volkswagen Group head Martin Winterkorn has made an announcement that the new model, which will succeed Bugatti Veyron,
Volkswagen AG sells off the last 450th Bugatti Veyron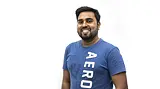 Volkswagen AG has reportedly sold the 450th unit which is indeed the final Bugatti Veyron to be sold in history. This event marks as the end of one of the most exclusive supercars ever built
The first Bugatti Veyron to be produced goes put up for auction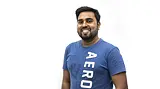 The globally popular performance beast Bugatti Veyron has been proud possession for its owners. Until now, the company has produced only about 450 trims ever since it began production in 2005. The
New Buggati Veyron expected to get faster than ever before, likely to claim back fastest car title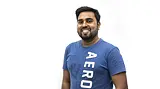 Buggati Veyron has been quite popular across the world for being street-legal performance car. The current trim is powered by 8.0 litre W16 engine that is capable of generating a massive 1182 Hp
Find New Cars of Your Choice
PRICE RANGE

FUEL TYPE

BODY TYPE

MAKE

MORE