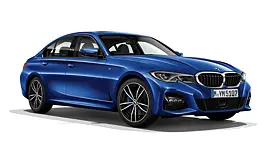 Whats Good
THE ENGINE IS REALLY POWERFUL AND THE INTEROIRS ARE AMAZING WITH THE NAVIGATION FACILITIES AND THE SUN-ROOF. MY BMW HAS XEON LAMPS WHICH ARE LOOK FABULOUS AT NIGHT AND GIVES A SYMOBOL. IT HAS ALSO 13GB INTERNAL HARD DISK IN WHICH YOU CAN STORE YOUR SONGS , PHONEBOOK AND KEEP MAILS.
What Can Improve
THERE NEEDS A IMPROVEMENT IN THE SUCCTION PUMP OF THE FRONT WHEELS WHICH IS TOO LOW WHICH CAUSES DAMAGES IN THE MOONSOON SEASON AND INCREASES THE MAINTAINANCE COST WHICH SHOULD B THROUGHLY EXAMINED. THERES NEED TO GIVEN A REAR VIEW WITH FRONT SENSORS AS LOWER SEGMENT CARS LIKE PAASAT , i20 ALSO PROVIDE THESE FEATURES. THE SMART LIGHTS SHOULD ALSO BE GIVEN IN THE LUXURY LINE MOLDEL AS MERCEDES PROVIDES THESE FEATURES AND WITH THE CRUISE CONTROL FEATURE WHICH ADDS TO SAFETY.
THE OVERALL PERFORMANCE OF THE CAR IS TRULY CALLED AS THE "SHEER DRIVING PLEASURE" WHICH HAS FEATURES WHICH CANT BE IMAGINED.
Mileage Details
Mileage (City)

10 kmpl

Mileage (Highway)

17 kmpl

Maintenance

4500 per month
More Reviews for BMW 3 Series
Whats Good

Everything is good as I have upgraded from my Honda City, all looks really neat

What Can Improve

The ride quality and the rear ac

Mileage Details

Mileage (City)

10 kmpl

Mileage (Highway)

12 kmpl

Maintenance

500 per month

Whats Good

Good pickup Great looks and performance

What Can Improve

In high rains engine gets damaged by water

Mileage Details

Mileage (City)

14 kmpl

Mileage (Highway)

19 kmpl

Maintenance

1000 per month

Whats Good

comfort & safety

What Can Improve

style

good

Mileage Details

Mileage (City)

5 kmpl

Mileage (Highway)

8 kmpl

Maintenance

3500 per month

Whats Good

The best part of the car is Stability on turns .... i have tested it on long turns at a high speed of 150kmph .... it was amazing to see that the car was not at all leaving the road .... Thanks to DTC ( DYNAMIC TRACTION CONTROL )

What Can Improve

In interior BMW should improve the speedometer.. & 1 major point is the Air intake pipe as its too low .... which is right behind the fog lamp & its very difficult to drive in rainy seasons as many areas are clogged with water .... Air intake suction pipe should b taken up ...

Love the feel of REAR wheel drive ..... after a certain RPM it feels like she is ready to take offff ... the power throws u back inside the seat ...

Mileage Details

Mileage (City)

11 kmpl

Mileage (Highway)

14 kmpl

Maintenance

4000 per month

Whats Good

THE SPEED & CONTROL TAKES U ON HIGHWAY ZOOM ZOOM ZOOM.....

What Can Improve

NOTHING...

ALL IS GOOD

Mileage Details

Mileage (City)

10 kmpl

Mileage (Highway)

12 kmpl

Maintenance

2000 per month

Whats Good

The ride and handling s too good,at higher speed it has enough dynamics during turning in corners.the power it has got 156 HP is sufficient for city as well as highway.

What Can Improve

Steering bit harder!!

Mileage Details

Mileage (City)

13 kmpl

Mileage (Highway)

17 kmpl

Maintenance

2000 per month

Whats Good

Nothing bad to write about .excellent

What Can Improve

No improvement needed everything is top class

am in love with my car

Mileage Details

Mileage (City)

9 kmpl

Mileage (Highway)

11 kmpl

Maintenance

500 per month

Whats Good

Excellent drive with perfect handling and a decent fuel economy of around 8.5 to 10 kmpl in city. It has got almost all bells and whistles with a perfect driving pleasure

What Can Improve

Bmw please start giving spare tire. Its India we like runflat technology but spare tire is welcome

You will start loving the car from first day

Mileage Details

Mileage (City)

9 kmpl

Mileage (Highway)

11 kmpl

Maintenance

1500 per month

Whats Good

If you strip out all the electronics from the car, then car is fantastic. But CBS (condition based servicing) system of the car really sucks. And car electronics are full of faulty parts.

What Can Improve

They really need to fix electronic problems or else this is highly unreliable car! Car's exchange radio (part which controls multimedia) broke in just 2 years. And apparently warranty for such parts is just 2 years. It costed 88,000 for replacement. And CBS system of car gives servicing overdue for every 6,500 kms (for 7 straight times in my case). Moreover, BMW customer care is too sluggish to react to such problems. They still have no clue what's wrong in the car (even after keeping my car in the Mumbai workshop for 3 weeks). Really thinking of putting consumer complaint on them. Have Merc E class too, and Merc E-class's servicing interval is 15,000 kms without any problems (it's already run for 1 lac kms and no problems!).

Please go for Mercedes C class if you want 3 series comparable. Much more reliable car in terms of electronics and better ride quality. I guess Mercedes production facilities in India are far more reliable than BMW's indian manufacturing facilities. So many complaints regarding my car! (list never ends!)

Mileage Details

Mileage (City)

13 kmpl

Mileage (Highway)

14 kmpl

Maintenance

8000 per month
User Reviews on Similar Cars
User Reviews on Popular Cars