Bentley Bentayga
The latest Bentley Bentayga, a SUV from Bentley, was launched in India in Mar, 2021. Bentayga has received 98% rating from our users. Bentayga is preferred for its Comfort and Styling.
Bentley Bentayga price starts from ₹ 4.10 Crore in India. Bentayga is available in 7 colours - Dark Sapphire, Glacier White Solid, St. James' Red Solid, Moonbeam, Thunder, Beluga Solid, Onyx. Bentayga seating capacity is 5 People. Bentayga mileage is 7.6 km/l. Bentayga has received Not Tested safety ratings.
Bentayga is available in 1 versions and 1 fuel options(s) - Petrol. Petrol models comes with 3996cc engine which generates peak power of 542 bhp @ 6000 rpm .
Bentayga competes with Lamborghini Urus, Ferrari F8 Tributo and Lamborghini Huracan Evo Spyder in India.
Bentley Bentayga Model List
| Bentayga Model | Price | Key Specs |
| --- | --- | --- |
| V8 Petrol | ₹ 4.10 Crore | Petrol, 3996 cc, Automatic (TC) |
Bentley Bentayga 2022 Price
Version
All Versions
City
Not Selected
Select Version
Avg. Ex-Showroom price
Bentayga starting EMI
₹8,31,332 for 5 Years
Ex-Showroom Price

This price includes GST and any state/city entry tax. However, the ex-showroom price does not include RTO, Insurance, Fast tag, and other accessories cost

₹

0

Registration Charges

Road Tax or registration tax This varies from city to city.

₹

0

Insurance

The insurance cost on CarTrade covers 1-year comprehensive insurance cost with 95% IDV and 3-year third-party insurance cost.
IDV - it is the max amount you will receive if your vehicle is stolen or completely damaged.
Third-party insurance - If you met with an accident with another vehicle, third-party insurance covers cost against damages to the other vehicle or the owner/driver of the other vehicle. It is helpful in the event of an accident by your mistake.
Insurance is mandatory for every vehicle as per the Indian Govt laws.

₹

0

Other Charges

₹

0

On-Road price

The final price you will need to pay to purchase the car in your city. On-road price = ex-showroom price + RTO + Insurance + Fast tag and other accessory charges.

₹

0
Bentley Bentayga Key Specifications
| | |
| --- | --- |
| Price | ₹ 4.10 Crore |
| Fuel Type | Petrol |
| Mileage | 7.6 km/l |
| Seating Capacity | 5 People |
| Safety Rating | Not Tested |
| Warranty | 3 Years (Unlimited KMs) |
| Engine Size | 3996 cc |
| Transmission | Automatic (TC) |
| Size | 5125 mm L X 2222 mm W X 1728 mm H |
| Fuel Tank | 85 litre |
| Ground Clearance (mm) | 180 mm |
About Bentley Bentayga
Summary
The latest offering from Bentley for India is the latest avatar of the Bentayga SUV that is being offered with a price tag of Rs 4.10 crore (ex-showroom, Delhi). It features a handful of cosmetic updates and feature additions to the already luxurious cabin.
Exterior
Up-front, the Bentley Bentayga facelift features a reworked bumper, more upright matrix grille, oval-shaped headlamps with cut crystal glassware and 22 washer jets in each arm. The side profile receives a set of new 22-inch alloy wheels while the rear receives comprehensive updates in the form of a new tailgate, bumper-mounted number plate holder and new taillights inspired from the Continental GT. The tailpipes also resemble the design of the taillights.
Interior
Inside, the 2020 Bentley Bentayga now comes equipped with a host of new elements including the steering wheel, seats, door trims and a fully digital instrument console. Customers opting for the five-seat variant will also receive ventilated seats as standard. Also on offer is a 10.9-inch touchscreen infotainment system with Apple CarPlay and Android Auto, USB Type-C ports, wireless charging.
Engine and Transmission
Under the hood, the updated Bentley Bentayga facelift continues to be offered with a 4.0-litre twin-turbo V8 engine producing 542bhp and 770Nm of torque when mated to an eight-speed automatic transmission. These figures will enable the model to sprint from 0-100kmph in 4.5 seconds.
Read More
Bentley Bentayga Price List
Find a list of all 1 petrol versions of Bentley Bentayga. This table includes on-road price which covers all costs like RTO and Insurance.
Filter By
Fuel type, Transmission and Seating Capacity
Petrol
Automatic (TC)
5 Seater
Bentayga Versions
Ex-showroom Price
Compare

Petrol, 3996 cc, Automatic (TC), 7.6 kmpl

Fuel Type: Petrol
Engine: 3996 cc (Higher engine size helps to generate more power)
Transmission: Automatic (TC)
Mileage: 7.6 kmpl (ARAI reported mileage)

₹ 4.10 Crore

Key features : Sunroof, Cruise Control, Push Button Start, Leather Seats, Wireless Charger
Bentley Bentayga Price in Popular Cities
Delhi
Bentayga FAQs
Bentley Bentayga is a 5 seater car with 5 doors.
Ground clearance of Bentley Bentayga is 180 mm.
Bentayga Dealers in India
Quick Facts about
Bentley Bentayga
Bentley Bentayga, a SUV, is available from ₹ 4.10 Crore in India. Bentley offers the latest Bentayga in 1 versions in India. The base model V8 Petrol starts at ₹ 4.10 Crore in Delhi and the top model V8 Petrol priced at ₹ 4.10 Crore in Delhi. If you are looking for 5 seater car then you should consider Bentayga.
Bentayga comes in 1 Petrol version (s).
The Petrol version comes with 3996cc engine capacity and Automatic (TC) transmission mode(s). It generates 542 bhp @ 6000 rpm.
Bentley Bentayga comes in 7 colors which include Dark Sapphire, Glacier White Solid, St. James' Red Solid, Moonbeam, Thunder, Beluga Solid, Onyx.
Read More
Read Less
Compare Bentayga with Alternatives
| | | | | |
| --- | --- | --- | --- | --- |
| | Bentley Bentayga | Lamborghini Urus | Ferrari F8 Tributo | Lamborghini Huracan Evo Spyder |
| Price | ₹ 4.10 Crore | ₹ 3.10 Crore | ₹ 4.02 Crore | ₹ 3.54 Crore |
| Fuel Type | Petrol | Petrol | Petrol | Petrol |
| Engine Size | 3996 cc | 3996 cc | 3902 cc | 5204 cc |
| Transmission | Automatic (TC) | Automatic (DCT) | Automatic (DCT) | Automatic (DCT) |
| Power | 542 bhp @ 6000 rpm | 650 bhp @ 6000 rpm | 711 bhp @ 7000 rpm | 602 bhp @ 8000 rpm |
| Torque | - | 850 Nm @ 2250 rpm | 770 Nm @ 3250 rpm | 600 Nm @ 6500 rpm |
| Safety Rating | Not Tested | Not Tested | Not Tested | Not Tested |
| Boot Space | 484 litres | 616 litres | 200 litres | 150 litres |
| Ground Clearance | 180 mm | 158 mm | - | - |
| Size | 5125 mm L X 2222 mm W X 1728 mm H | 5112 mm L X 2016 mm W X 1638 mm H | 4611 mm L X 1979 mm W X 1206 mm H | 4520 mm L X 2236 mm W X 1180 mm H |
| Compare | - | Compare Bentayga vs Urus | Compare Bentayga vs F8 Tributo | Compare Bentayga vs Huracan Evo Spyder |
Bentley Bentayga News
New Bentley Bentayga launched in India; prices start at Rs 4.10 crore
Bentley Bentayga  The latest iteration of the Bentley Bentayga has landed on the Indian shores and is being offered with a price tag of Rs 4.10 crore (ex-showroom, Delhi). The bookings for
Bentley showcases hybrid Bentayga at 2018 Geneva Motor Show
Bentley Bentayga has always been a popular name in the luxury car segment, however its large engine options have not really been fuel efficient. With the world moving towards electrification, Bentley
Bentley Bentayga V8 revealed
Bentley has announced a V8 gasoline engine for the Bentayga SUV. Bentley Bentayga V8 revealed Developing a modest 542bhp and 770Nm, the turbo-charged 4.0-litre V8 also does duty under the hood
Bentley launches Bentayga V8 in India for Rs 3.78 crore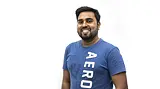 Bentley has launched the Bentayga in India for a starting price of Rs 3.78 crore (ex-showroom, Mumbai) for the petrol version. The luxury SUV can be had with a range of customisation options to suit
Bentley Bentayga to leave trail marks on Pikes Peak
Globally popular ultra-luxury car manufacturer Bentley aims to challenge the famous Pikes Peak with the Bentayga. The ultra-luxury SUV will showcase its potential as it muscles its way up the
Find New Cars of Your Choice
PRICE RANGE

FUEL TYPE

BODY TYPE

MAKE

MORE