BMW Cars in India

BMW
Bayerische Motoren Werke Ag (German for Bavarian Motor Works) is a luxury automobile manufacturer from Germany, commonly known as BMW. Apart from producing automobiles, BMW also manufactures motorcycles and engines for other types of vehicles. BMW is the parent organization of the popular Rolls-Royce Motor Cars company. BMW is reputed for excellent performing luxury vehicles.
BMW History and Launch
BMW was launched in 1916 by Austrians named Franz Josef Popp and Max Friz. In 1917 BMW began production by manufacturing its first aircraft engine, a six cylinder Type IIIa. In 1919, the company produced the Type IV followed by its successor, the Type III. Due to the Treaty of Versailles, BMW was prohibited to design aircraft engines and so the company diversified into railway cars. In 1923, BMW manufactured its first motorcycle, the R32, and in 1928 BMW started its automobile productions with the Dexi 3/15 PS being its first automobile.
In 1936, the organization introduced the model BMW 328, which was the most popular sports car of the pre-war period and later became one of the most popular road cars of the time once again.
Rapp Motoren Werke merged with Bayerische Flugzeungwerke and that was renamed into Bayerische Motoren Werke (Bavarian Motor Works) or otherwise called as BMW, which is well-known and popular today. Luxury sedan 501 equipped with V8 was the first post war model of BMW and it was manufactured in 1951. However, it was the poor model and its demand was also very less. Isetta 250 is the successful mini-car of 1950s and it was launched in the year 1955.
The 507 is BMW's most famous and memorable model. It was launched in 1956. BMW's E12, the first generation of 5 series, was launched in 1972 and the BMW 3 series and BMW 7 series were launched in 1975 and 1977 respectively. BMW bought Rolls-Royce GmbH from Volkswagen group as well and the organization once again started manufacturing aircraft engines in 1990.
Apart from that, the BMW organization also bought Rover group PLC in 1994 but in 2000 BMW sold Rover due to huge losses. BMW launched the new MINI in 2001. In 2007 BMW acquired the rights of production of Husqvarna Motorcycles but BMW planned to operate Husqvarna Motorcycles as a different venture altogether.
BMW Launch in India
BMW started its operations in India in 2006. BMW's Indian headquarters and assembly plant is situated in Chennai, Tamilnadu and it is a wholly-owned subsidiary of its German based parent organization. Apart from that, the company also has an international purchase office in Gurgaon and that office is in charge of handling exports of units from India. BMW is a premium luxury car brand in India and the company is constantly launching newer and improved models from its stable.
BMW's Indian plant can manufacture 3, 000 units annually. This plant was officially launched in 2007 in Chennai. The BMW 3 series and BMW 5 series sedans are manufactured at this plant while other models are imported directly.
BMW Founder(s)
Franz Josef Popp was the founder of BMW and he was its first Director General. He lived between the years 1886 and 1954. Along with him there are a few more key persons and co-founders of BMW. They are – Gustav Otto, Karl Rapp, Camillo Castiglioni and Max Frizz. However, Popp played a great role in founding and developing BMW.
BMW Motive
Bavarian Karl Rapp, who was a famous aircraft engineer, created Rapp Motoren Werke near Munich. The organization designed airplane engines but most often those engines appeared to be problematic because they vibrated excessively. Rapp was finding it difficult to run the company so he joined with Austro-Daimler, which found it difficult to build its own V12 Aero engines. Rapp had financial trouble in the beginning of 1916, so he resigned from the company, the company was taken over by Franz Josef Popp and Max Frizz. Gustav Otto was another airplane specialist who used to build small aircrafts and formed his own shop named Gustav Flugmas Chinefabrik near Rapp Motoren Werke.
BMW Fun, Fact and Trivia
The BMW logo was designed in 1917. From the day of its inception until today there have been no major changes made in the logo. Some believe that the round shaped BMW logo design indicates a rotating aircraft propeller. Others are under the impression that the blue and white checker boxes inside the logo indicate a white propeller blade (or white wings) in a blue sky. BMW, however, maintains that the blue and white is simply representative of the colors of Bavaria.
BMW Dealer Network in India:
Currently, in India there are 16 BMW dealerships, which take care of the sales within the country but the company is planning to open ten more dealerships throughout India by the end of 2010. The 16 popular BMW dealerships across the country are – BMW Studio in New Delhi, Deutsche Motoren in West Delhi, Deutsche Motoren in New Delhi as well, Bird Automotive in Gurgaon NCR, Infinity Cars in South Mumbai, Navnit Motors in Mumbai and Bangalore, Krishna Automobiles in Chandigarh, Kun Exclusive in Chennai, Coimbatore and Hyderabad, OSL Prestige in Kolkata, Bavaria Motors in Pune, Platino in Kochi, Parsoli Motors in Ahmadabad and Sanghi Classic in Jaipur.
BMW Used car market
So far BMW has no assured pre-owned car business in India but the organization is planning to open such programs in dealerships in India in April 2010. These areas of the dealerships will be known as the BMW Premium Section. The company plans to open their first BMW pre-owned dealership in Chennai and the second one at Gurgaon. In 2010, BMW India plans to sell 300 BMW units from these two dealerships alone. The company also plans to spread pre-owned outlets throughout the country in the future and expects 30% of its sales to be in pre-owned vehicles. BMW India has also arranged good finance and insurance schemes for BMW used cars in a tie-up with Bajaj Allianz.
BMW Future plans
BMW plans to release the new X5 in April 2010 in the US and UK. In Germany the company will release this car in early June. BMW X5 xDrive 35d turbo diesel is the existing familiar model; in addition to that BMW X5 will come in two new variants by 2011 in the US market – BMW X5 xDrive 35I and BMW X5 xDrive 50i.
BMW also plans to launch its new 5 series models in India in the near future and the Indian luxury car buyers can expect the better version of the new 5 series from June 2010 onwards. The new X1 will be released in India in December 2010.
BMW plans to launch smaller segment cars through MINI as well as BMW itself. The small cars segment is growing fast these days and BMW plans to take advantage of this opportunity.
BMW Models in India
The most popular BMW Indian car models are – BMW 3 series, BMW 5 series, BMW 6 series, BMW 7 series, BMW X3, BMW X5, BMW X6, BMW M3, BMW M5 and BMW M6. Among these BMW models, BMW 3 series and BMW 5 series are manufactured locally in India while other models are imported.
The BMW 3 series was launched internationally in 1975. In India, the model comes in three variants. BMW 3 series variants and BMW 3 series prices are – BMW320i costs 26.7 lacs, BMW 320 Headline costs 30.05 lacs and BMW 325i costs 33.1 lacs. All three variants comes with six gears, A/C, ABS6, Airbags, P/S and P/W and the first two variants have 1995 cc engines while the top version has a 2497/6 cc engine. BMW 3 series models stand for both sporty and luxury.
The BMW 5 series was launched in 1972 and these models are mid-size executive cars. The model has evolved over five generations and is a sporty sedan. The BMW 5 series comes in many variants such as the BMW 530i for 46.2 lacs that comes with six gears and has a 2996 cc engine; the BMW 520d for 36.90 lacs, BMW 525i for 40.90 lacs, BMW 530d Highline sedan costs 43.20 lacs and BMW M5 costs 1.08 crores. The M5 come with 4999/V10 cc engine, seven gears and 507 horsepower. The BMW 5 series cars are genuine sports sedans with powerful acceleration and these models have excellent dynamics and handling. Among all the 5 series from BMW, the M5 is the ultimate.
BMW has recently launched a lower priced 520d model that is equipped with 2.0L engine with eight speed manual transmission. The engine contains four cylinders and the cost of the BMW 520d is 36 lakh.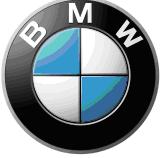 Upcoming BMW Cars in India
Discontinued BMW Models
News for BMW
22 April, 2014, 16:45 IST by Nikhil Puthran

German car-maker BMW has been working on new concept car rechristened as "Vision Future Luxury". The car is stated to be more expensive than the current 7 series Limousine. The concept...
Comparisons for BMW Cars
We do not have any expert comparison for BMW cars yet.
Reviews for BMW Cars
BMW 1 Series Reviews
Used Reviews and 1 Expert reviews available for BMW 1 Series
Rate this Review:

4 from 7 user(s)
This entry level hatch is a small car in dimensions but then one peak under the hood and the 143Hp – 320Nm motor reveals a different side.Does this Bimmer drive like rest?, We find out.
Pictures of BMW Car Models