Jaguar Cars in India

Introduction
Jaguar is a British car manufacturing company, renowned for its range of exclusive luxury cars. Even though it is based in England, it has seen owners from around the world, in its 80-year long journey. Jaguar Company has its headquarters at Whitley, Coventry in England, and currently is a wholly owned subsidiary of the Indian automobile company Tata Motors Ltd. The company was owned by the Ford Motor Company during 1990-2008, which combined its business with Land Rover, forming the Jaguar Land Rover (JLR) business which was sold in 2008.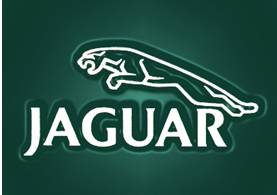 Over the years, Jaguar Company has built some of the fastest, and most striking, sports cars in the world. Jaguar has always been interested in demonstrating their potential on the race track as well as on roads. Thecompany has won as many as 7 Le Mans races between 1951 and 1990. Jaguar Company has its presence in as many as 88 countries across the globe. However, even today, Jaguar Company Cars are made within the United Kingdom (UK) itself.
Jaguar Company is also popular for its mascot which is a 'leaper', depicting a Jaguar in its attacking position with outstretched legs. Currently, the 'leaper' is present in the middle of the boot lid on the XF as well as XJ models of the Jaguar Company. This mascot also represents the aggressive nature of Jaguar Cars, which are a combination of comfort, luxury, technology and powerful engines.
Jaguar Company History
Jaguar Company originated in 1922, when William Lyons and William Walmsley, established the Swallow Sidecar Company. The company was involved in making sidecars for motorcycles, and by 1926, moved into the car coachwork business. The two partners with the assistance of Cyril Holland, worked on an Austin 7 chassis, and consequently, their first car, Austin 7 Swallow was produced in 1927. This car imitated expensive cars of that time and yet came at a comparatively low cost, becoming an instant hit. In 1928, the company was shifted to Coventry, where production reached the level of 50 per week.
In 1931, the SS1 was unveiled at the London Motor Show and its product range was expanded over the next few years. Consequently, the company took the name of its highly successful model SS1, and became SS Cars Ltd. in 1933. William Walmsley did not share similar ambitions for the company as Lyons, and as a result, he quit the partnership in 1934.
In 1935, SS Cars Ltd. introduced the first car ever to bear the name 'Jaguar'. The 2.5-litre SS Jaguar Saloon was named so because William Lyons wanted a fresh and an attractive name for the car. After consulting with his advertising agency, Lyons decided upon 'Jaguar', and consequently, the saloon was revealed at an exclusive event at London's Mayfair Hotel.
During World War II, engineers on night-time fire-watch at the Jaguar plant developed the company's first straight-six engine. The XK version was first introduced in 1949, and consequently powered Jaguar cars for the next more than forty years.
Owing to the tremendous success of the 2.5-litre Jaguar Saloon, SS Cars Ltd. took upon the name Jaguar Cars Ltd. The year 1949, saw the release of the XK120 which had been designed by William Lyons, the founder of Jaguar Company.
The C-Type, which was originally called XK120C brought about Jaguar Company's first ever success at the race track in 1951. This new model was inspired by the principles of aerodynamics and hence came out with an attractive and well-rounded shape.
William Lyons the founder was knighted in 1956 because of his services to the British car industry, in particular due to successful exports. On 12th February 1957, a fire broke out in the service area of Jaguar's Browns Lane factory that seared through the production line. However, due to the efforts of the entire team the plant started working again within two weeks, although producing one-third of its original capacity. In 1961 the company launched the iconic Jaguar E-Type that caused quite a sensation at the Geneva Motor Show.
Saloon XJ6, the last car designed by Sir William Lyons in 1968, saw over 400,000 sales in the next 24 years, thus becoming his longest lived creation.
In 1990, Ford Motors bought Jaguar Cars Ltd. and in 1996, the design team at Jaguar created a new sports car fitted with Jaguar Company's first V8 engine. The XK8 immediately crossed all expectations and became the fastest-selling sports car in Jaguar Companyhistory.
In 2008, Tata Motors of India bought Jaguar Company from Ford Motors. The current XJ, launched in 2010, marked a clean break with the previous models of the series and achieved a worldwide sales success.
Jaguar Founder
Bill Lyons, born in the year 1901 in Blackpool, had an aptitude for engineering since the very beginning. At the young age of 21, he, in partnership with William Walmsley, established the Swallow Sidecar Company. This company, which initially made sidecars for motorcycles, evolved to become Jaguar company.
William Lyons made an exploratory visit to Le Mans in 1950, and agreed for the development of a race car. This was because Lyons understood the amount of publicity that a pure-bred racing car by Jaguar could generate. Consequently, the C-Type was developed which was based around the XK120's engine and was also called XK120C. As many as 3 C-Type cars were completed in time to compete in the 1951 Le Mans race, and one of them went on to claim victory on its very first outing.
Some of the most appreciated cars by Jaguar Company were designed by Lyons himself. In spite of never being trained, Lyons went on to design the XK120, the XJ6 and the Mark II. Lyons was knighted in 1956, for his services to the British industry and for the fine performance of Jaguar in exports. During this period, when he was the Managing Director (MD) of Jaguar Cars Ltd., it is said, that he was responsible for styling of almost every new model introduced. Lyons retired from the post of Managing Director of Jaguar in the year 1967. However, Sir William Lyons continued as the Chairman of Jaguar Cars Ltd. until 1972, when he completely retired from Jaguar Company. Sir William Lyons died at the age of 84, in 1985. He had once said that a car "was the closest thing, we can create, to something that is alive".
Jaguar in India
Jaguar Company officially entered the Indian market in 2008, when Tata Motors bought the Jaguar Land Rover (JLR) business from Ford Motors. In 2009, the first showroom of Jaguar cars was opened in Mumbai. In a press conference, Ratan Tata, Chairman of Tata Sons and Tata Motors, said, "We are extremely pleased and proud to introduce the Jaguar Land Rover brands in the Indian market and give the discerning Indian customer direct access to these prestigious brands, accompanied by a parts and service network. We hope that they will delight customers in India just as they have done in markets the world over".
Within two years, Jaguar Company has opened as many as 9 dealerships and 6 workshops across the country. Jaguar offers three different cars – XF, XK and XJ, in several variants and with various optional features in the Indian market. Jaguar imports its cars in India as Completely Built Units (CBU), from England. Ever since it has entered the Indian market, Jaguar Cars in India have gained popularity courtesy their advanced features, good looks, luxurious interiors and good overall build quality. Jaguar Company is looking forward to start assembling its cars from Completely Knocked Down (CKD) units in India, owing to the high import duty of Jaguar Cars.
Jaguar Manufacturing Facilities
Jaguar Company does not have any manufacturing facility in India. Jaguar imports its cars in India as Completely Built Units (CBU). Jaguar Cars have always been made in the United Kingdom (UK), and Jaguar Company has no plans of constructing a production plant in India yet. However, it is speculated that Jaguar Company, might change the import route in India from CBU to Completely Knocked Down (CKD). In May 2011, Jaguar Land Rover (JLR) opened its first assembly plant in India at Pune for assembling its sports utility vehicle (SUV) Land Rover Freelander 2 from CKD kits imported from the Halewood manufacturing facility at Liverpool, UK. Mike Wright, Executive Director, JLR, had recently said that cars shipped from the United Kingdom attract a very high custom duty, so the company may consider making more vehicles locally.
Jaguar Vehicle Models
Current Car Models
Jaguar XF
Launched in 2008, the Jaguar XF is a premium sedan offered by the company. XF comes in three different variants having different engines, a 3-litre diesel AJ-V6D, a 5-litre V8 Petrol AJ-V8 and a supercharged version of the petrol V8 in the XFR. The engines provide a power output of 275 hp, 385 hp and 510 hp respectively. The 4,961 mm long car is sold in the price range between Rs. 40 lacs and Rs.70 lacs, in the Indian market. It competes with Audi A6, BMW 5-series and Mercedes-Benz E-Class. XF comes with the unique Jaguar Drive Selector to control the automatic transmission of the car. XF might be a five-seater, four door sedan, but it has the heart of a sports car. Jaguar Company has declared a new 2.2-litre diesel engine in the Jaguar XF 2012 model.
Jaguar XJ
Launched in 2010, the Jaguar XJ is a premium luxury sedan offered by Jaguar company. XJ comes in two variants having different engines, a 3-litre diesel S AJ-V6D and a 5-litre V8 petrol AJ-V8. The engines provide a power output of 275 PS and 385 PS respectively. The 5,247 mm long car is sold in the price range between Rs. 80 lacs and Rs. 90 lacs in the Indian market. It competes with Audi A8, BMW 7-series and Mercedes-Benz S- Class. XJ has an extensive list of features including a 12.3 inch high definition glass screen behind the steering wheel which displays 'real-identical' dials and a great variety of information. In addition to that, the dashboard in XJ has an integrated Touch Screen, which works along with the Virtual Instrument Display. Apart from that, the touch screen is capable of Dual View, which shows different content to the driver and the co-passenger at the same time. XJ also provides several options of customisation to its buyers which include the colour of the veneer used in the car and the colour combination to be used in the interiors.
Jaguar XK
The Jaguar XK, launched in 2009, comes in the form of a coupe and a convertible. It has two engines to offer and both are available in the coupe as well as the convertible versions of the car. The two engines are the 5-litre petrol V8 AJ-V8 and a supercharged version of the same engine giving a power output of 385 PS and 510 PS respectively. In addition to that, all XK models have a range of state-of-the-art safety systems, which consist of Anti-lock Braking System (ABS), Emergency Brake Assist (EBA) and Jaguar's trademark Adaptive Restraint Technology System (A.R.T.S.) as well as Pedestrian Contact Sensing System. The XK Convertible models come with a highly sophisticated additional roll-over protection system. Other features include Bowers and Wilkins 525W premium sound system which has AM/FM radio (or an optional DAB). A 6 disc in-dash CD changer with MP3 compatibility is also fitted that gives extraordinary clarity and excellent sound reproduction. Jaguar XK price range lies between Rs. 65 lacs and Rs. 75 lacs.
Discontinued Models
During its 80 years of car-making, Jaguar Company has introduced several cars, and with time discontinued older ones. These include SS100, Mark 1, Mark 2, C-Type, D-Type, E-Type, S-Type among several others. However, Jaguar Company entered the Indian market at a time when it was undergoing a process of upgrading its product range. Hence, Jaguar has not discontinued any of its cars in India.
Upcoming Models
Jaguar has declared that in 2012, the Jaguar XF will be launched with a new 2.2-litre diesel engine. Jaguar Company has recently announced its decision to make the C-X75 hybrid super car. Jaguar Company will reveal its XC-16 sports concept car at the Frankfurt Motor Show in September 2011. This hybrid two-seater concept car will compete with the likes of Porsche 911, if it goes into production.
Jaguar Sales and Service Network
According to Jaguar Company information, ithas a network of as many as 9 dealers across the country. There are 6 workshops for servicing Jaguar Company Cars in India.
Dealers
Jaguar Company Cars are retailed through their showrooms at Bengaluru, Chennai, Hyderabad, Jaipur, Kochi, Kolkata, Ludhiana, Mumbai and New Delhi. Consequently, Jaguar Company has covered as many as 8 states as well as Delhi and National Capital Region (NCR) with its network of dealers. Among these, the Mumbai Showroom was the first one to be opened in 2009. Names of a few dealers are AMP Motors Pvt. Ltd., Dada Motors Pvt. Ltd., Lexus Motors Ltd. and Inline 4 Motors Pvt. Ltd. among others.
Service Centres
Jaguar Company has also opened a network of 6 workshops at – Hyderabad, Kochi, Kolkata, Ludhiana, Mumbai and New Delhi. These service centres will cater to the servicing of Jaguar Company Cars in India.
Jaguar Sales Performance
Jaguar cars have carved a niche in Indian as well as international market for themselves. In spite of being available at premium prices, Jaguar cars have still garnered lot of praises for their looks, design, features and overall quality. Since 2009, when Jaguar Company started sales through its first showroom at Mumbai, it has achieved enough sales to maintain a healthy growth rate in the premium luxury segment.
According to Jaguar Company Information, the overall global sales of Jaguar Land Rover group in July 2011 were 19,119 units. Among these, Jaguar Car sales were 4,372 units for the month, down by 23%. Cumulative sales of Jaguar Land Rover Group for the fiscal were 81,209 units, higher by 6%, out of which, sales of Jaguar Cars stood at 15,715 units, down by 26%.
Jaguar Used Car Market
Currently, Jaguar Company does not provide a Used Car programme for the Indian market. However, being a premium luxury brand, Jaguar Company Cars are expected to command a good resale value.
Jaguar Future Plans
Jaguar Company celebrated its 75th anniversary of the brand name 'Jaguar' in 2010. On this occasion, Mike O'Driscoll, the Managing Director (MD) of Jaguar Cars, said, "In 2010 we celebrate our past, and 75 years of designing and building cars that celebrate the art of automobile making. We're also celebrating the promise of the future, and the introduction of the all-new XJ. In just three years we've completely revitalised the Jaguar line-up with the launch of three beautiful fast cars". He further added, "The development of our new range of cars is all part of making Jaguar the modern, sporting company that it was under our founder Sir Williams Lyons – a company that made its name creating cars that were innovative, exciting and always original".
Ian Callum, the Design Director at Jaguar said, "Jaguar design over the next 75 years must respect and reflect on the past 75 years while continuing to push boundaries of technology, luxury and sporting style. Designing cars with a presence that demands a turn of the head and an allure that pulls at the heart has been central to the Jaguar brand throughout the years. A successful piece of design should stand the test of time, holding its own through passing fashions. Jaguar has a range of cars that are as iconic today as they were when launched – a testament to Jaguar's legacy in creating beautiful fast cars. Looking at the present with the XK, XF and all-new XJ and with an eye on the future, we will continue to innovate and set the benchmark, not only in automotive design, but in luxury premium design as a whole".
According to many news sources, Jaguar Company is speeding up its process of developing new models to acquire a huge share of the market. The company hopes to triple its sales by the year 2018, globally. Jaguar Company also plans to upgrade some of the already launched vehicles soon. In addition to all this, the company also plans to launch its environmental friendly car, a hybrid C-X75 Supercar.
Jaguar Trivia
While presenting the SS Jaguar 2.5-litre saloon, Sir William Lyons, the founder of Jaguar Company, quizzed the guests at the event to guess the cost of the car. The average speculation was £632; however, Lyons informed that the price was just £385, leaving the audience stunned.
Lyons had himself designed and developed a coupé version of SS100, and even presented it at the British Motor Show in 1938. The car became a sensation at the show but unfortunately, it was the only one ever made because World War II started in 1939.
Jaguar Company, upon winning the Le Mans race in 1953, dedicated the victory to the Queen, in her coronation year.
The renowned actor and race car driver Steve McQueen was one of the customers to buy a XKSS, out of the 16 that were manufactured. McQueen was in possession of this car for 10 years, after which he sold it off. However, he bought it back later and remained the owner till he died.
The E-Type was proclaimed to be 'the most beautiful car ever built' by Enzo Ferrari and it was reported as 'the greatest crumpet collector known to man' by the Road and Track magazine of America.
Among the employees of Jaguar, there existed a 'Saturday Club', members of which dedicated their spare time to develop special projects. This informal group of employees developed the XJ220 in 1992.
William Lyons daughter, Pat, assisted her husband Ian Appleyard, in achieving 3 Alpine Cup victories and 2 RAC Rally wins. Pat was the co-driver to her husband who drove the most renowned competition model of the XK120, called 'NUB 120' in these races.
Jaguar Company was the first car-maker to introduce disc brakes. Stirling Moss and Norman Dewis raced the C-Type at the 1952 Mille Miglia, leaving the Italian race officials stunned. To ensure that the car had no illegal additions the officials asked for a demonstration.
A slightly modified production version of the XFR became the fastest Jaguar car ever in November 2009. The car achieved a speed of 225.675 mph at the Bonneville Salt flats in Utah.
Upcoming Jaguar Cars in India
It has been a long wait for Jaguar to enter the fiercely popular entry level premium car segment globally. They have models like the XF and the XJ which sit way above the ...read about
upcoming Jaguar XE
Expected: mid 2015, 0 comments.
Discontinued Jaguar Models
News for Jaguar
17 December, 2014, 12:26 IST by Roger Dsouza

Jaguar Land Rover has just taken technology in cars to the next level, surprising most car experts. Recently, the company had launched the transparent hood technology, which was quite cool. Those...
Comparisons for Jaguar Cars
We do not have any expert comparison for Jaguar cars yet.
Reviews for Jaguar Cars
Jaguar XJ L Reviews
3 User Reviews and 1 Expert reviews available for Jaguar XJ L
Rate this Review:

3.83 from 6 user(s)
The XJ has always been a car which has raised standards. Jaguar took an active and well thought decision of localizing its production and the new XJ was launched keeping all the trademark characters and traits intact. We decided to get one and take it for
Pictures of Jaguar Car Models